1 BOX - 1 MONTH SUPPLY EFFERVESCENT EASYSPORTS TABLETS
Regular price
Php1,199.00
Regular price
Php1,558.00
Sale price
Php1,199.00
Unit price
per
1 Box - Good up to 1 Month supply of JUJU Effervescent Easysports Tablets

Nutrition info
FREE Shipping
FDA Approved
ISO & HACCP Certified
Estimated delivery:
Fri, Dec 08 - Sun, Dec 10
View full details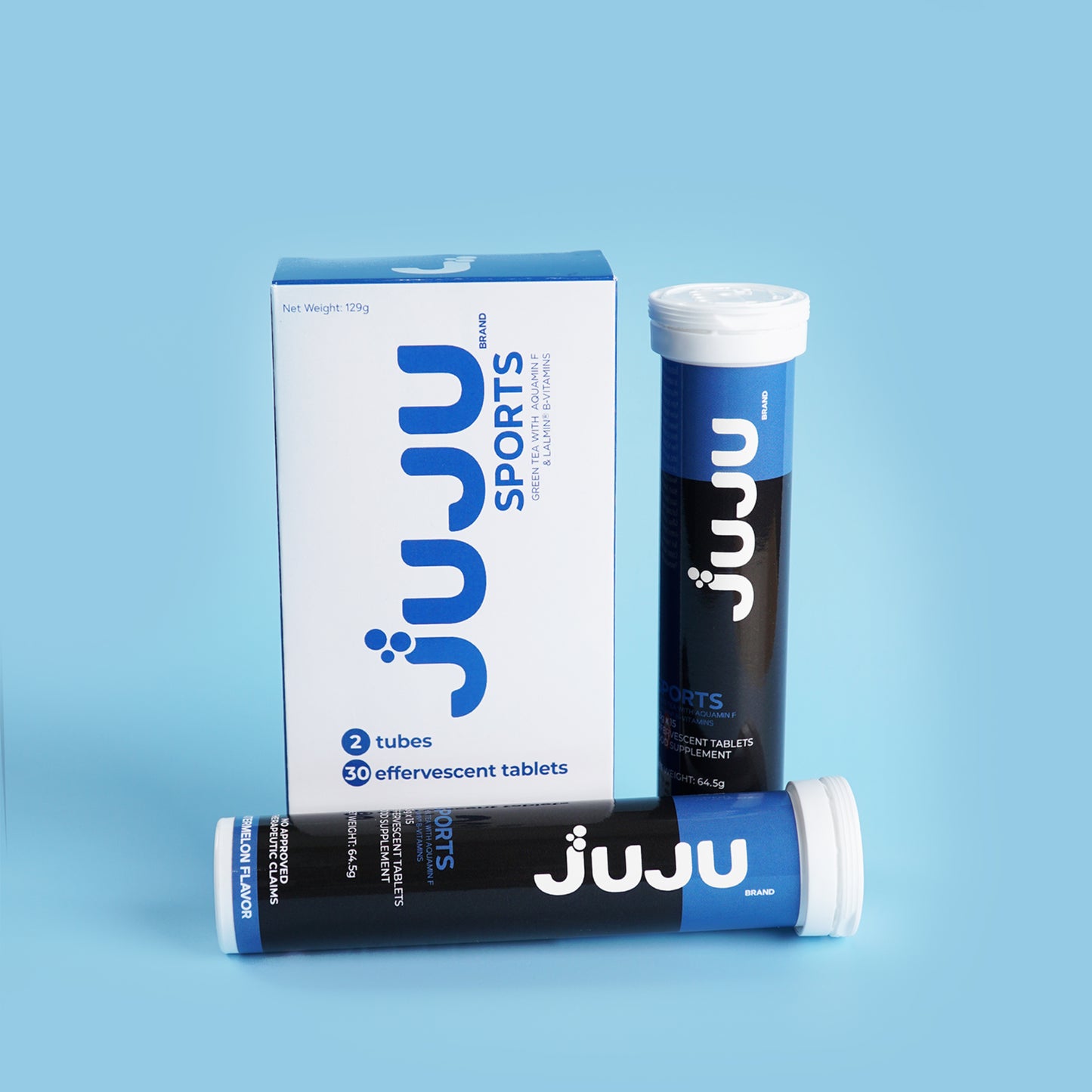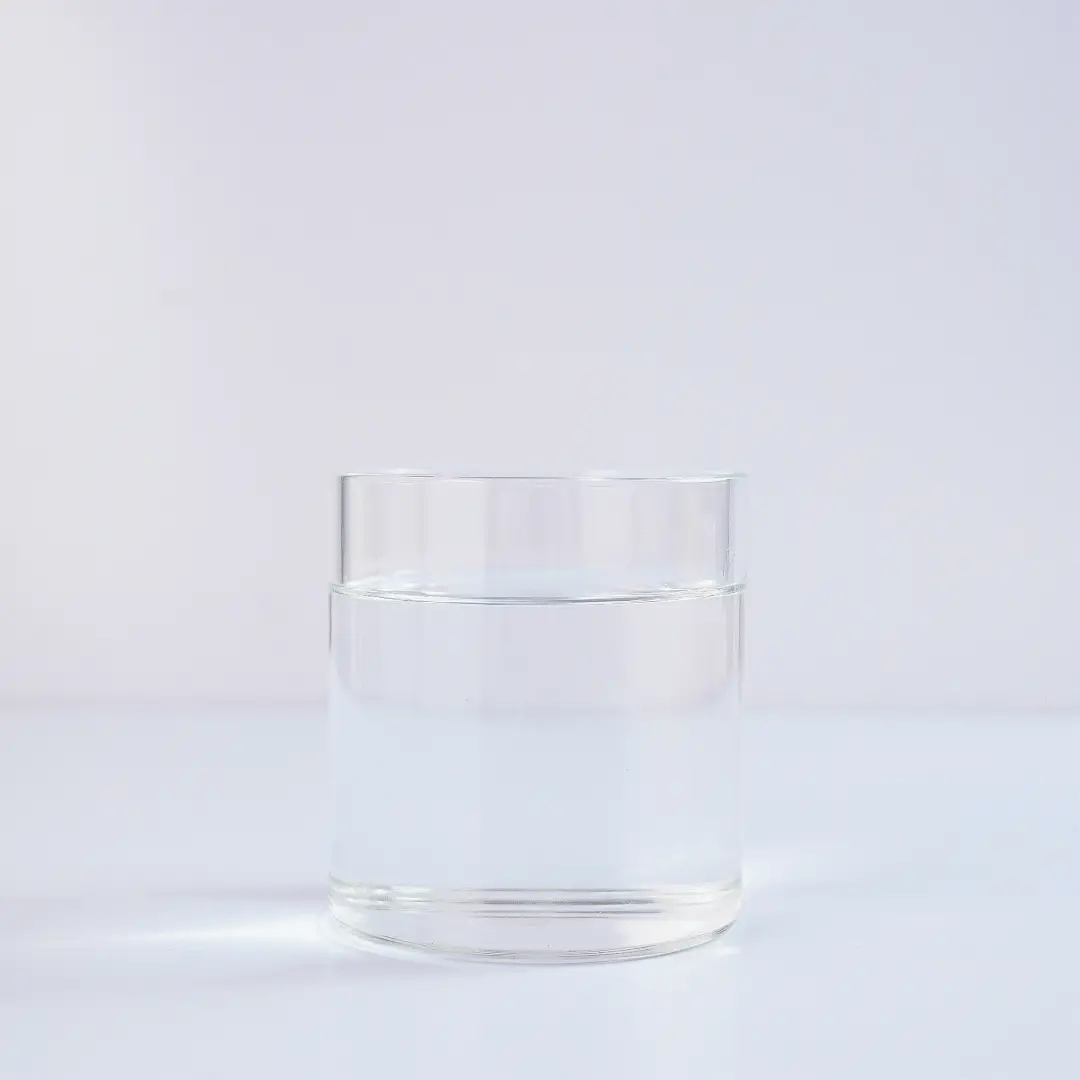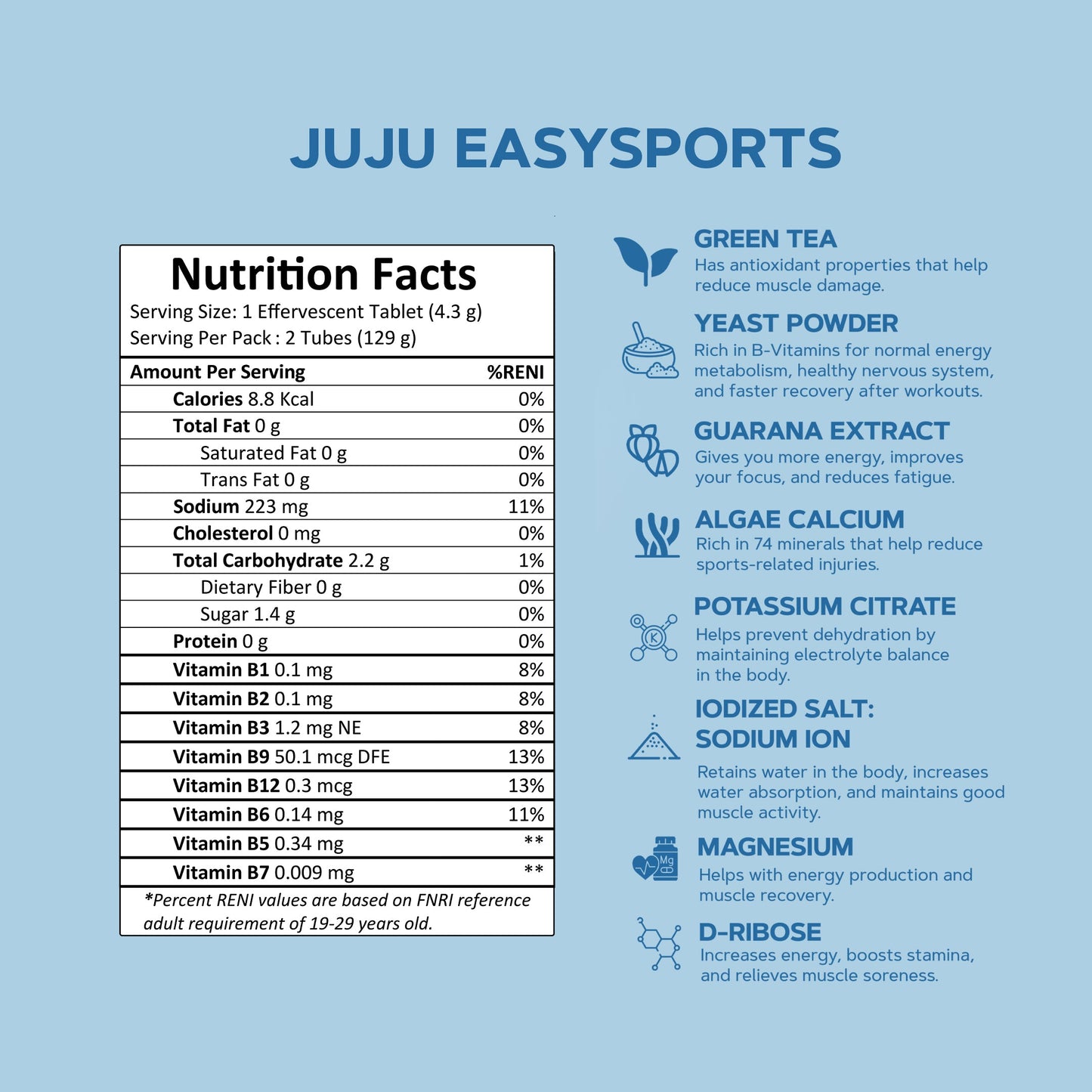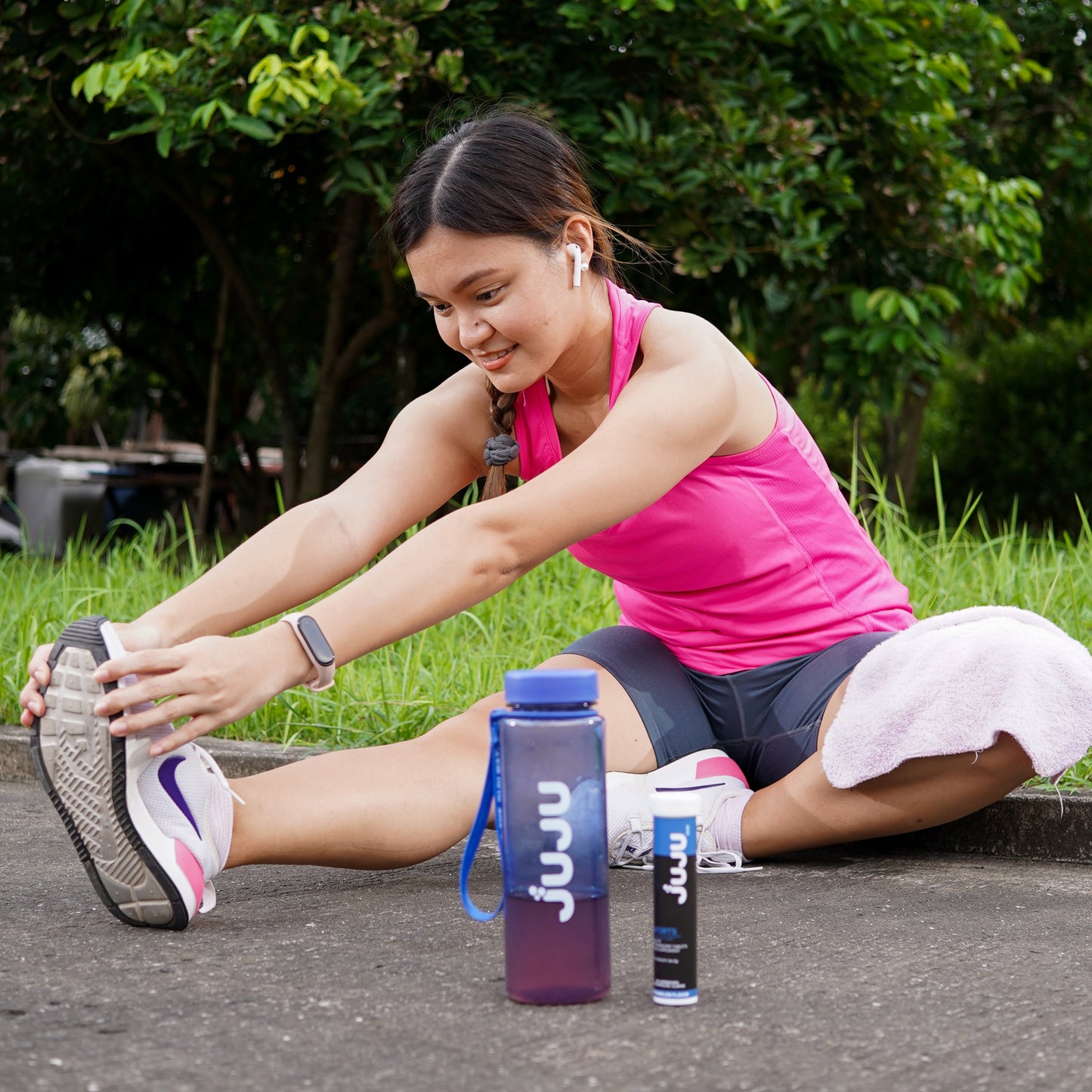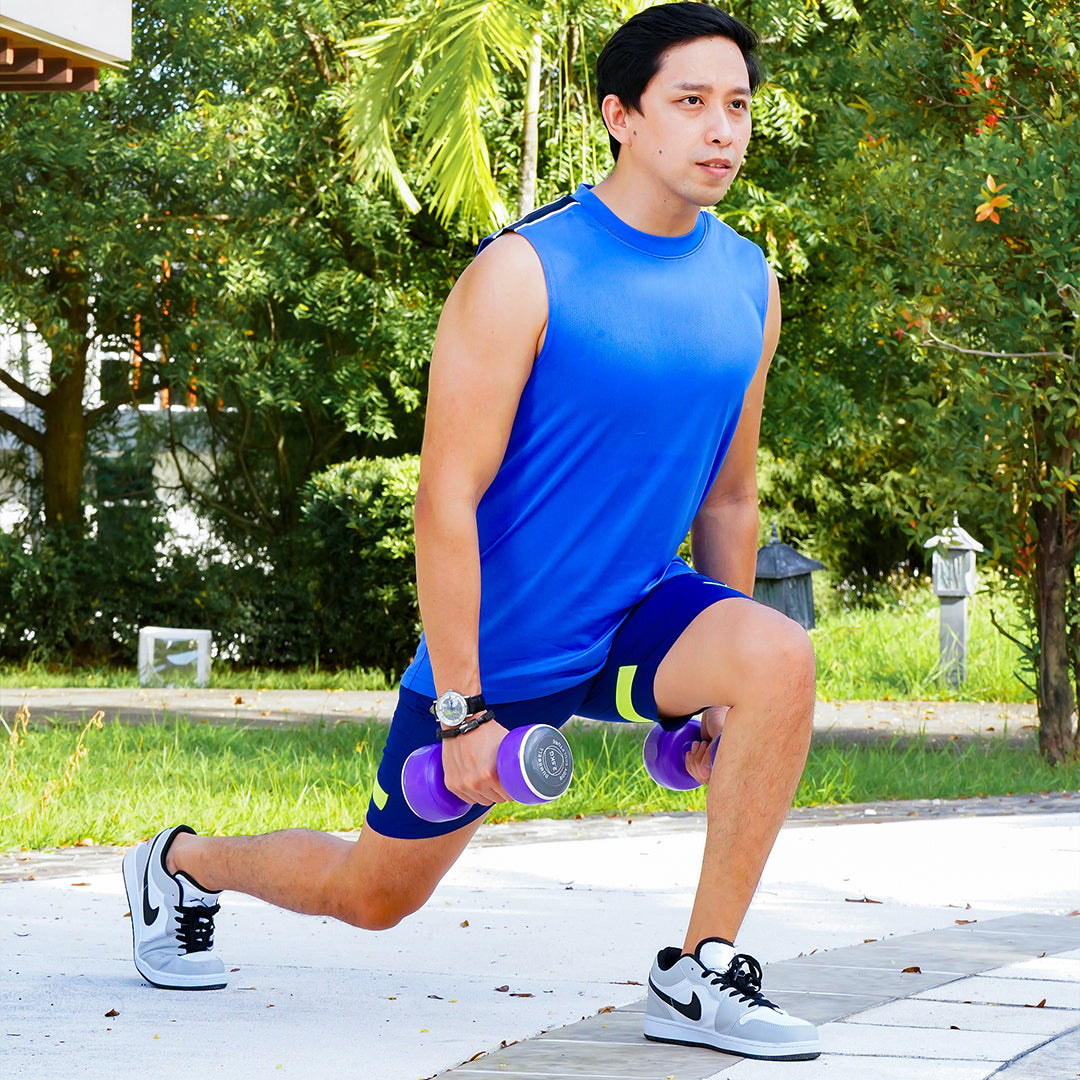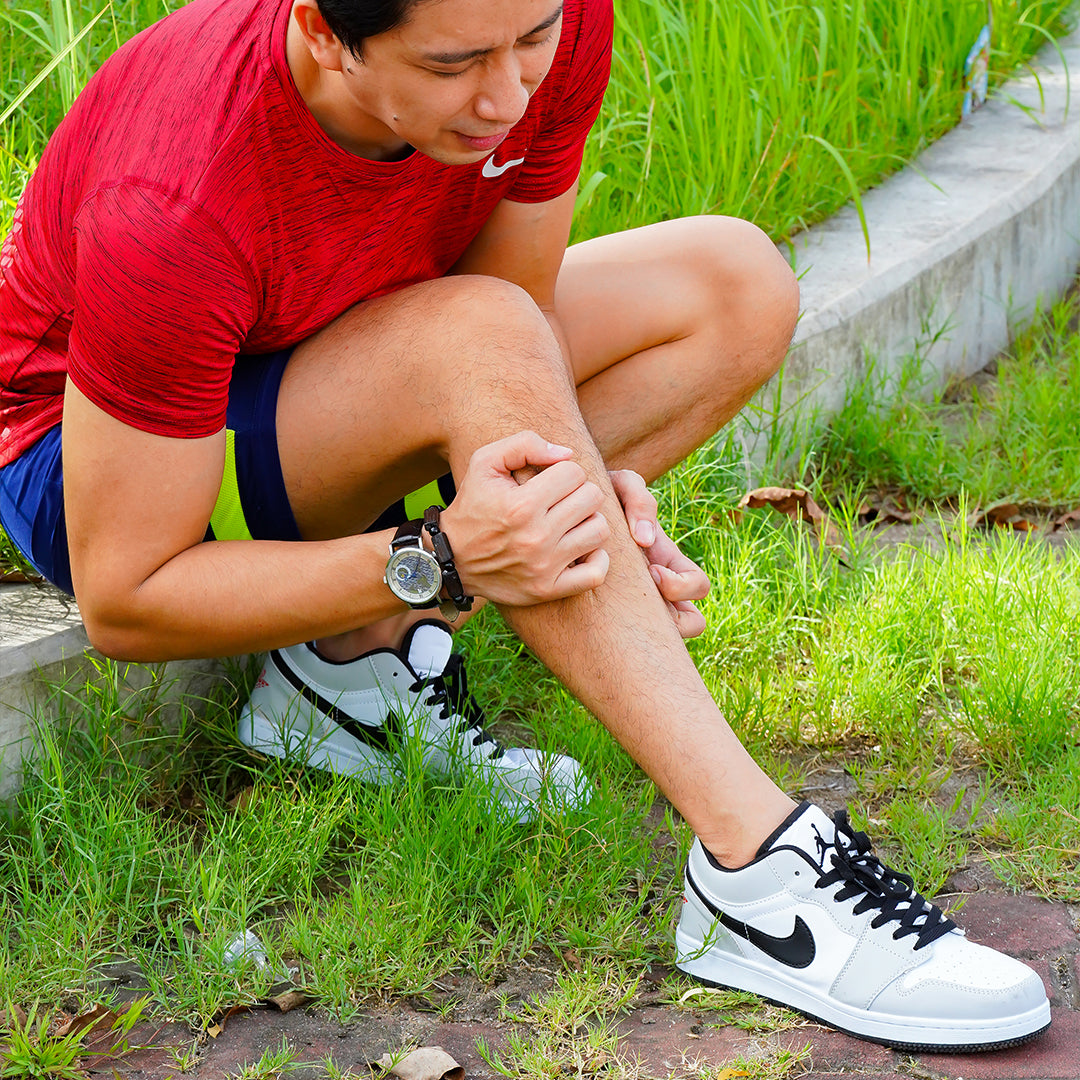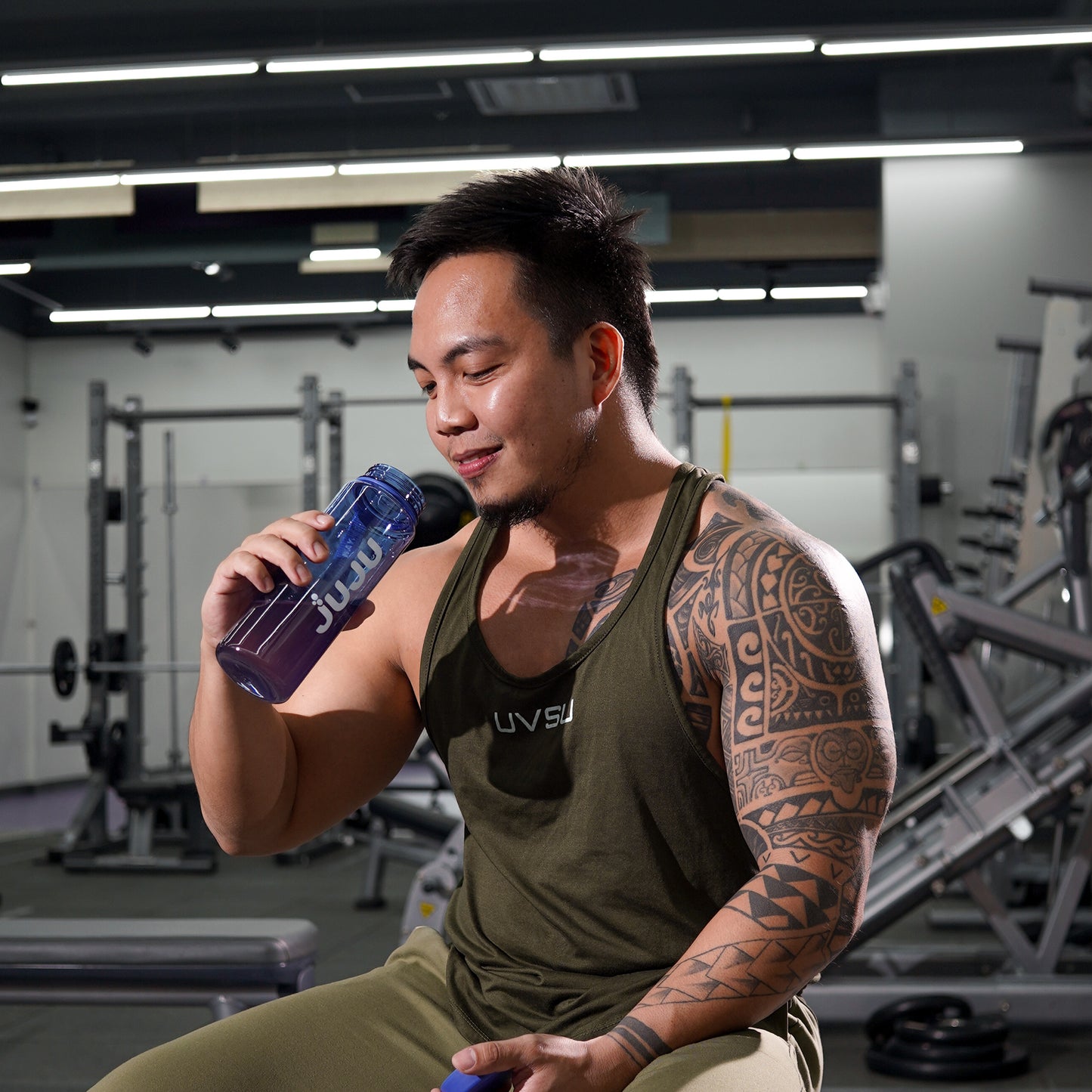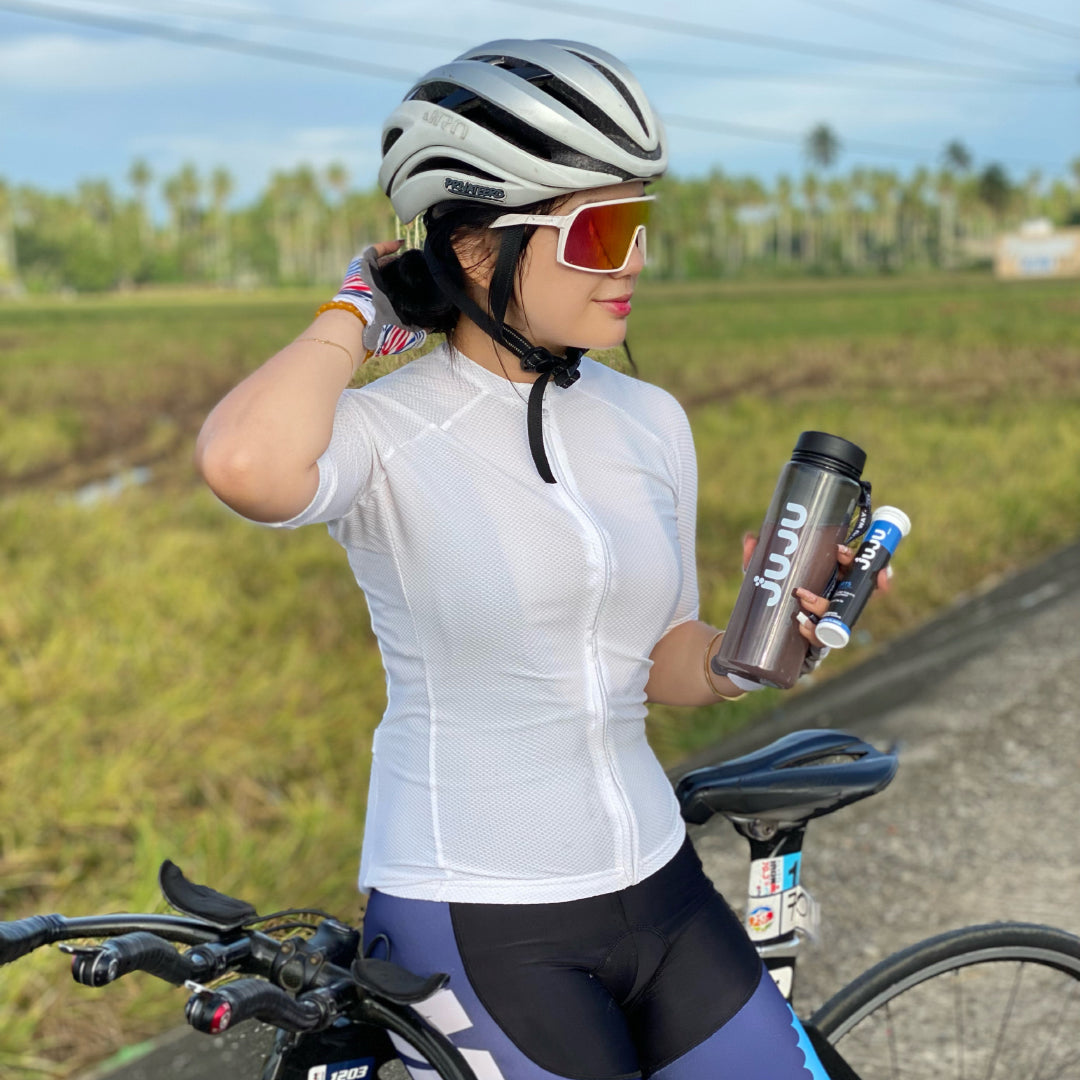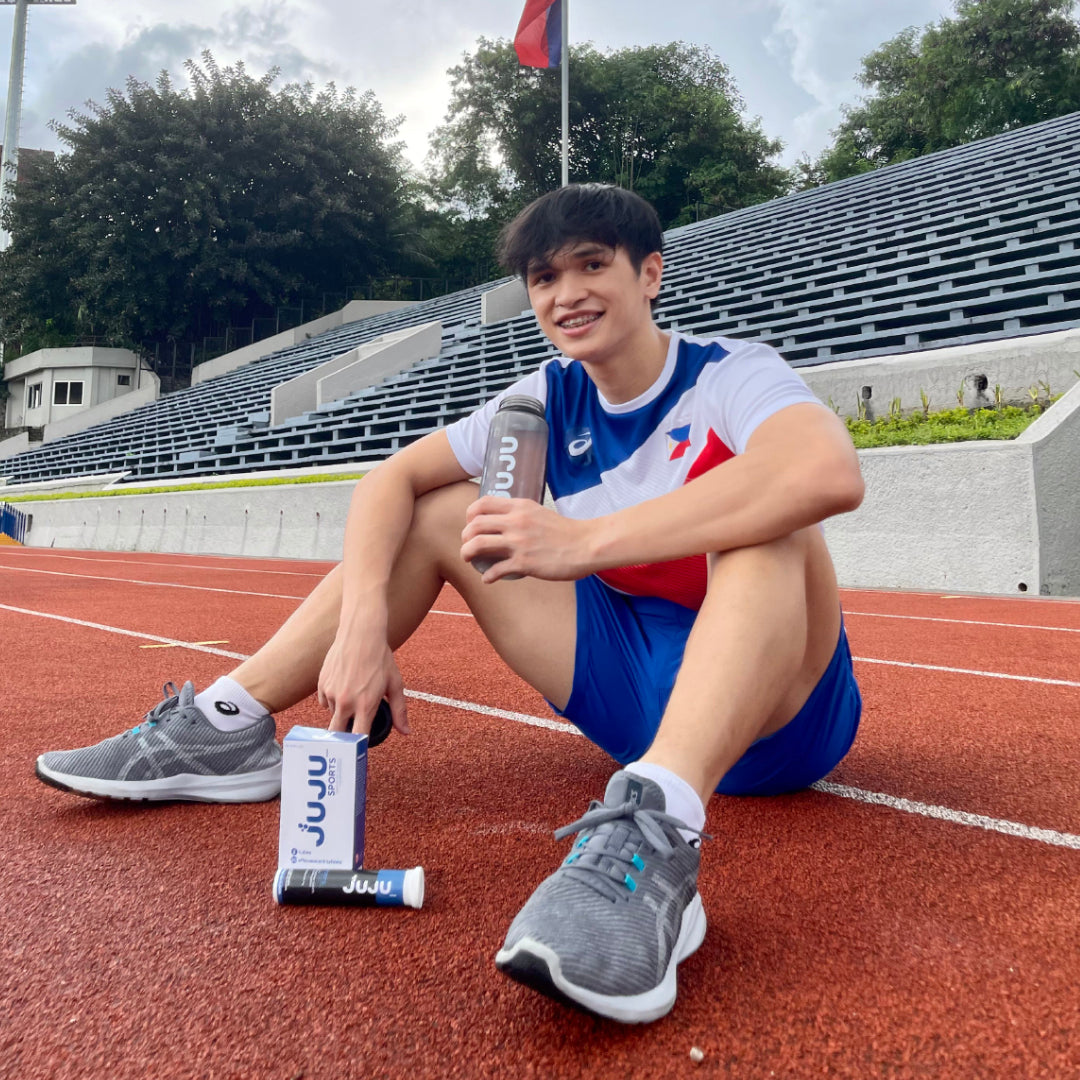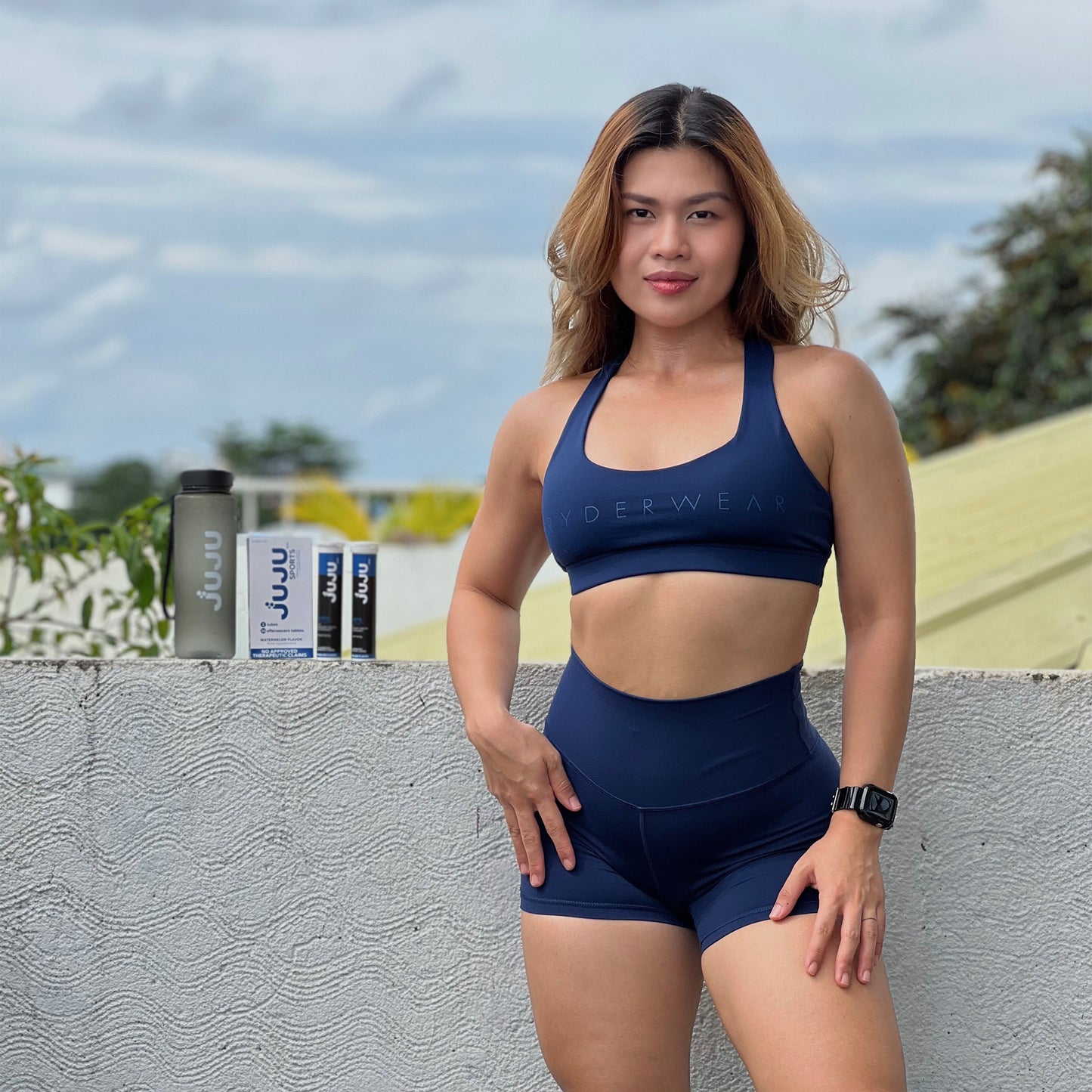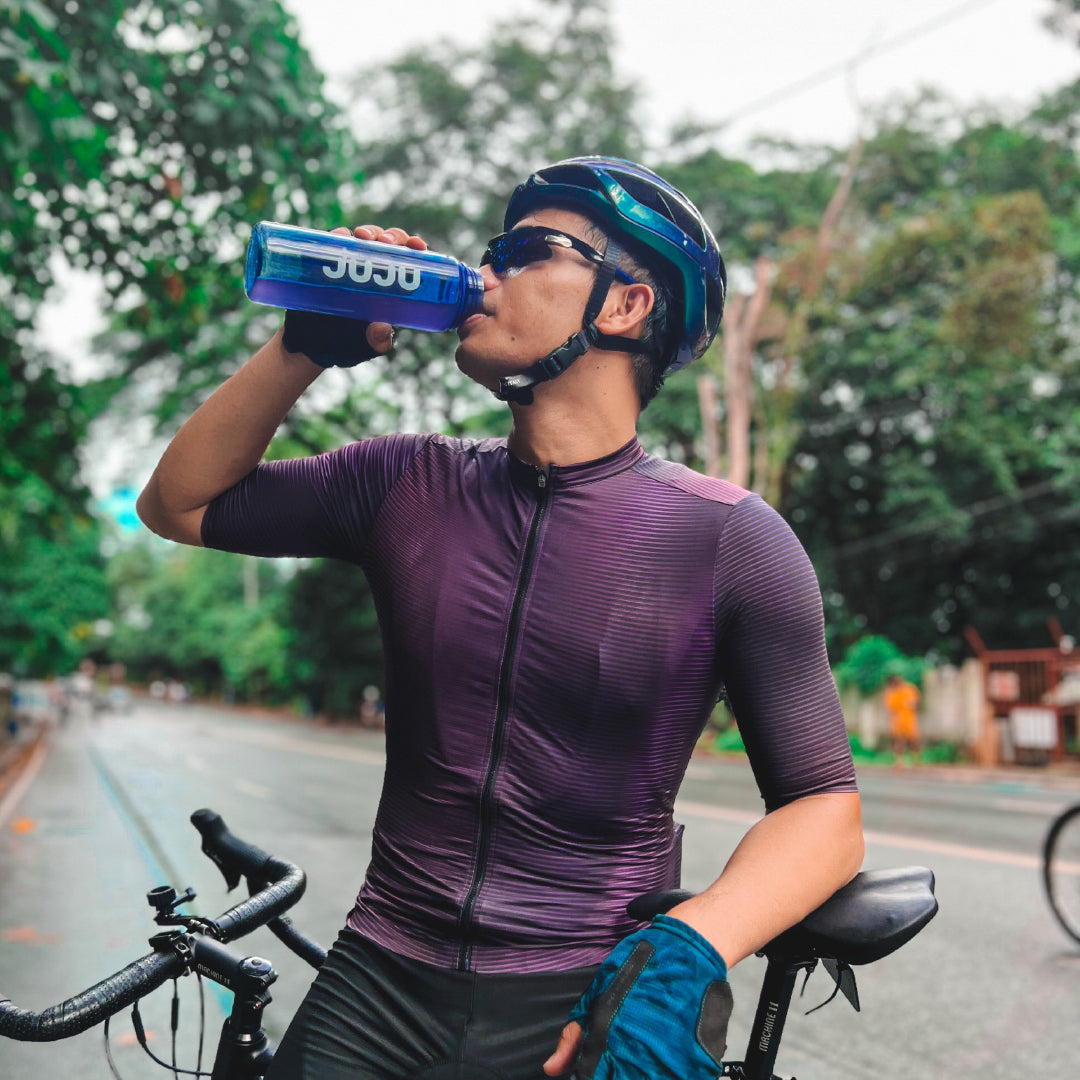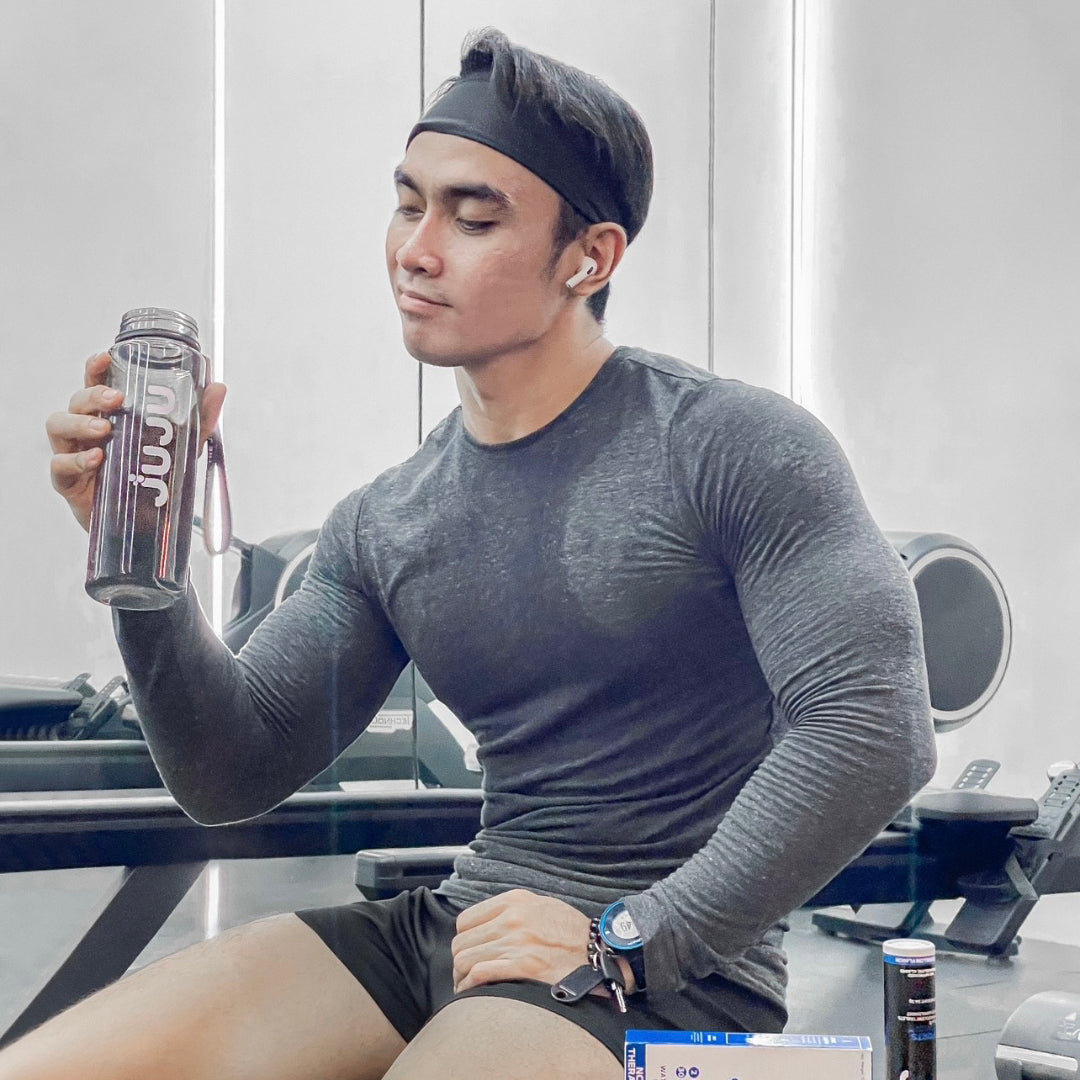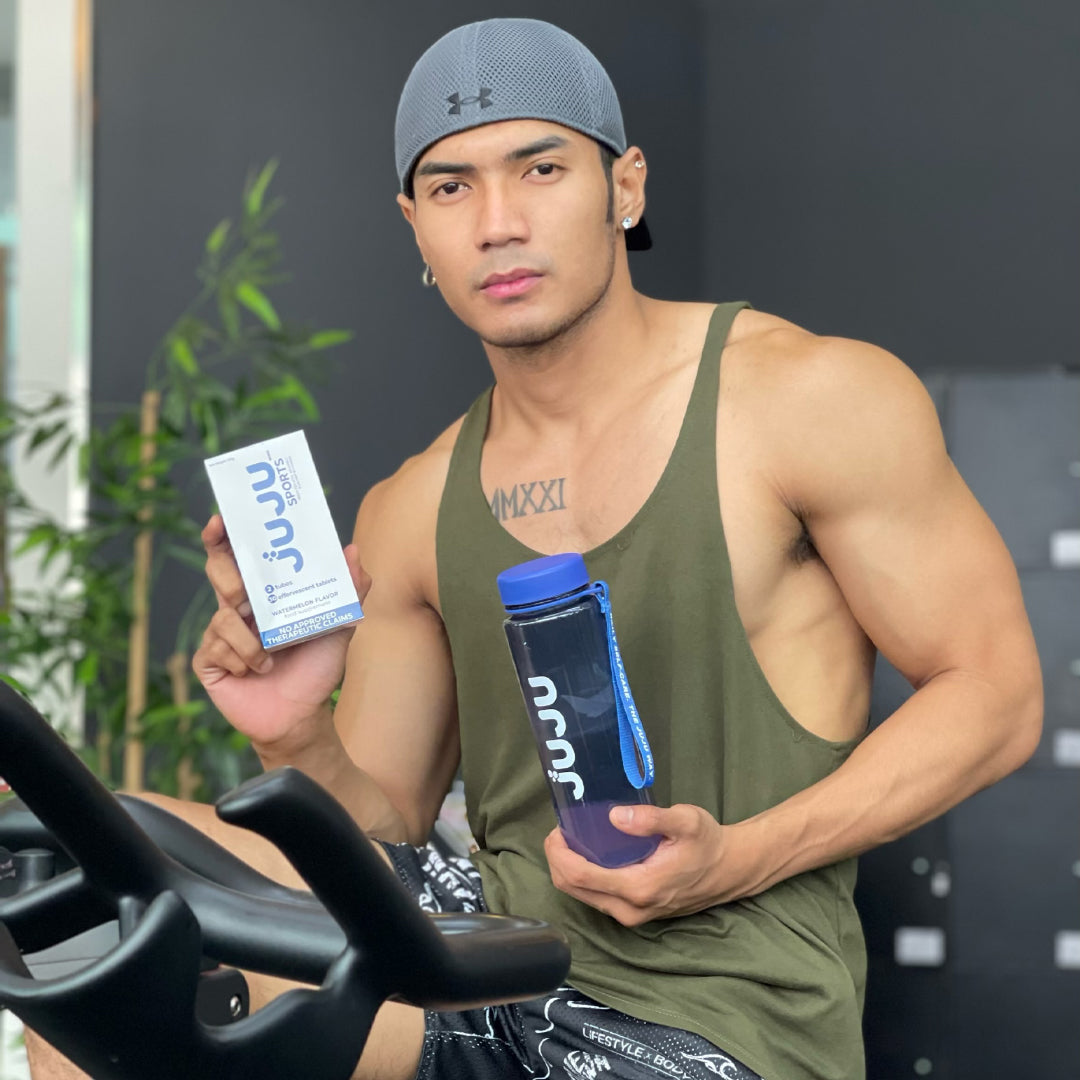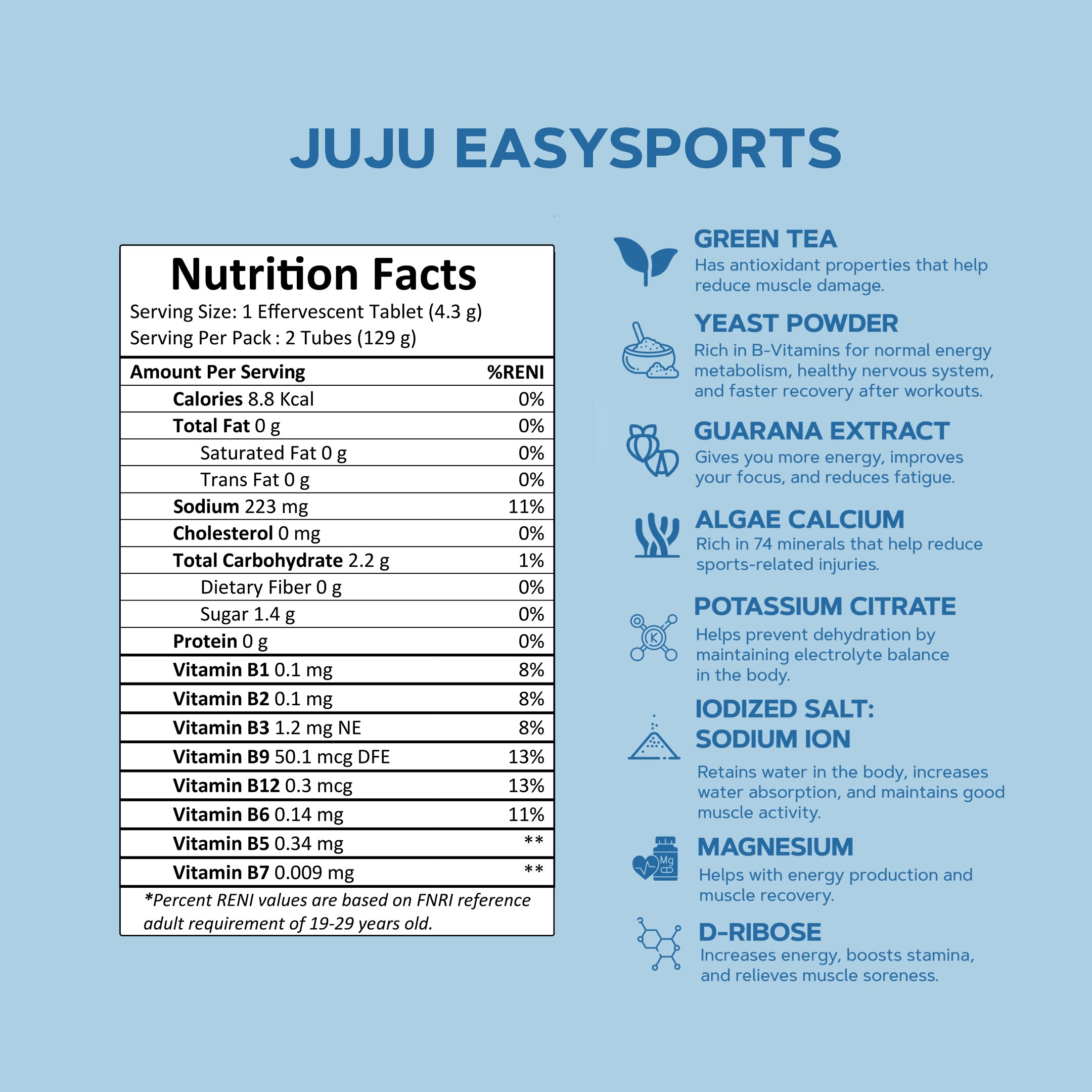 REHYDRATE. REPLENISH. REFRESH.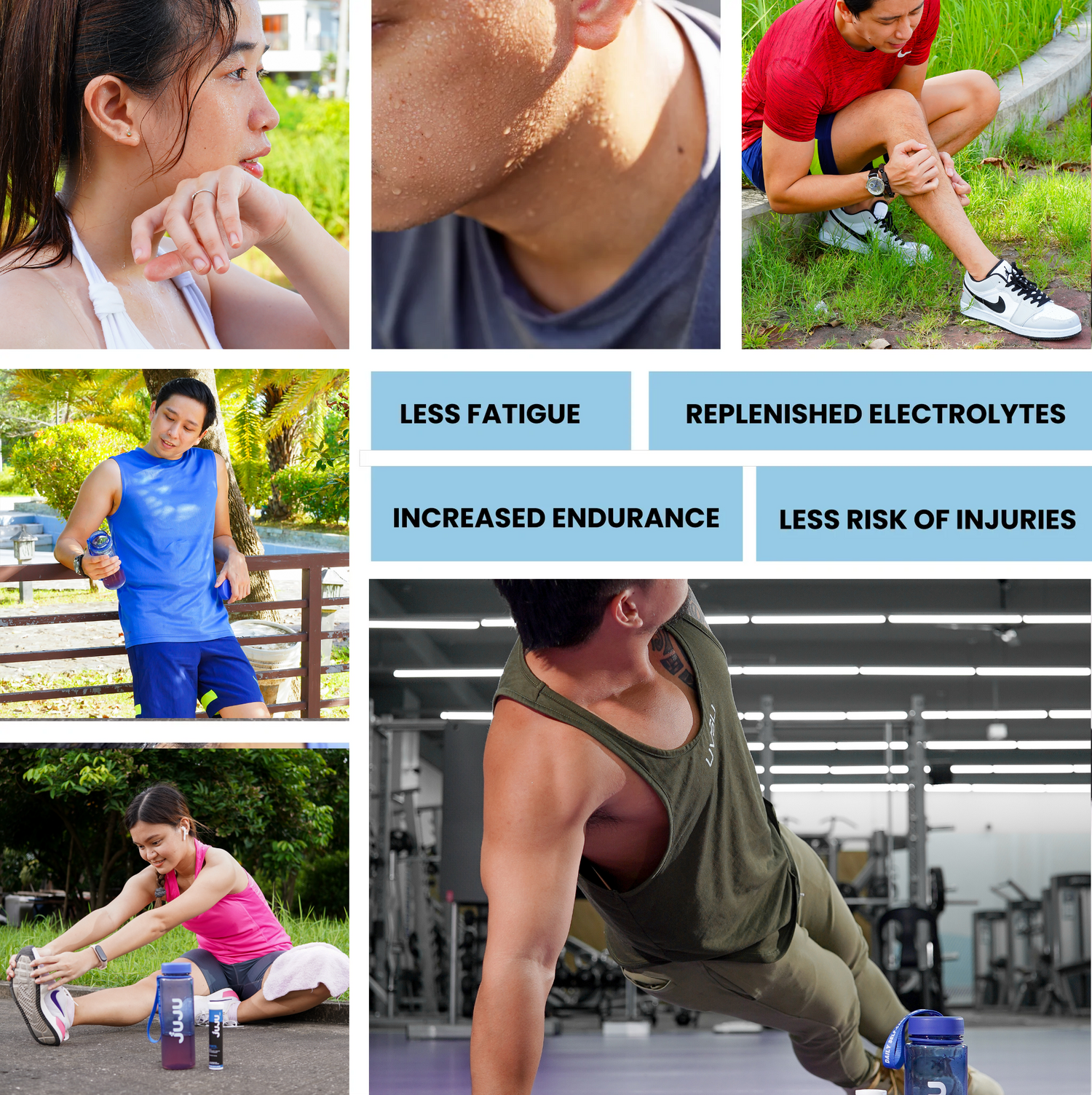 REPLENISH ELECTROLYTES ANYTIME, ANYWHERE.
With its convenient packaging, it's easy to stay hydrated anytime and anywhere you need it. 
NOT JUST FOR THE GYM.
Hot & humid weather = Excessive sweating
Juju EasySports is your best rehydration partner, no matter what your daily activities are.
NO MORE FEELING TIRED AND LIGHTHEADED.
Packed with ingredients that boost your endurance & performance, give you more energy, and improve your focus to keep going throughout the day.
QUICK RECOVERY. BETTER BONE HEALTH. IMPROVED MUSCLE STRENGTH.
Move more, worry less. Keep the muscle cramps and injuries at bay by drinking Juju EasySports everyday.
A DELICIOUS WAY TO DRINK YOUR FLUIDS.
Watermelon-flavored to make hydration a delightful and refreshing experience.
KEEP MOVING WITH JUJU EASYSPORTS
NUTRITIONIST-APPROVED INGREDIENTS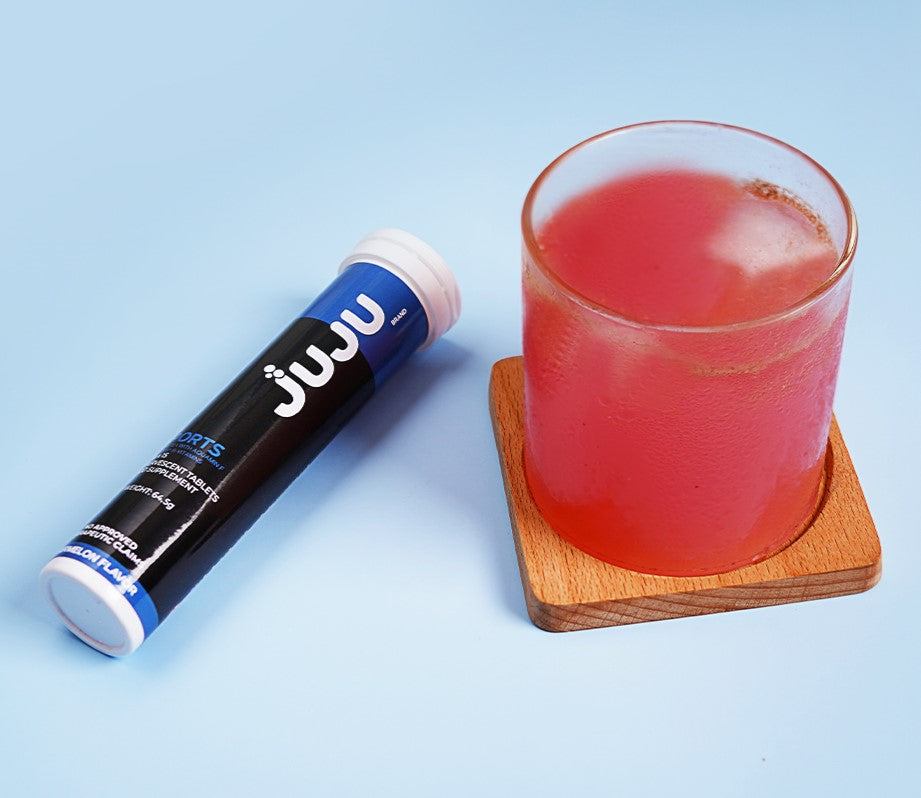 GREEN TEA

Has antioxidant properties that help reduce muscle damage.
YEAST POWDER

Rich in B-Vitamins for normal energy metabolism, healthy nervous system, and faster recovery after workouts.
GUARANA EXTRACT

Gives you more energy, improves your focus, and reduces fatigue.
ALGAE CALCIUM

Rich in 74 minerals that help reduce sports-related injuries.
POTASSIUM CITRATE

Helps prevent dehydration by maintaining electrolyte balance in the body.
IODIZED SALT:SODIUM ION

Retains water in the body, increases water absorption, and maintains good muscle activity.
MAGNESIUM

Helps with energy production and muscle recovery.
D-RIBOSE

Increases energy, boosts stamina, and relieves muscle soreness.
GET JUJU EASYSPORTS TODAY
Regular price

Php1,199.00

Regular price

Php1,558.00

Sale price

Php1,199.00

Unit price

per

Regular price

Php2,199.00

Regular price

Php2,858.00

Sale price

Php2,199.00

Unit price

per

Regular price

Php3,199.00

Regular price

Php4,158.00

Sale price

Php3,199.00

Unit price

per
GET THAT ENERGY BOOST AND INSTANT HYDRATION IN 3 EASY STEPS
STEP 1: DROP

Get a glass of water and drop one JUJU tablet.

STEP 2: FIZZ

Watch the tiny bubbles and wait for it to melt. Don't worry, it won't take long!

STEP 3: DRINK

Once it stops bubbling, it's time to enjoy your watermelon-flavored sports drink.
AJ

Helps me feel really good during and after workout. Hindi na nakakatamad at nakakapagod mag-exercise.

Enver

I used to have dehydration-migraine kasi intense ako mag workout. Juju EasySports helped me get rid of it while I stayed on top of my routine.

Marc

Perfect hydration partner during a killer workout! My new favorite drink!

Miguel

I can literally chug down a liter because of the great watermelon flavor. This is one of the best parts of my fitness routine.

Jillian

Hydration is so important, especially in our weather. Sobrang init sa Pilipinas at mabilis akong magpawis. I don't just use Juju EasySports inside the gym, I always bring it anywhere I go.

Roseanne

For everyday use lalo na sa katulad kong madalas magpawis. It's now one of the staples of my bag dahil hindi lang nagagamit while working out in the gym, panlaban din sa init at humidity. I'm always hydrated because of Juju EasySports

Elixer

Drinking water isn't the same without Juju EasySports. Mas lalo akong napapadami ng inom at sobrang sarap ng flavor.
OTHER HYDRATION PRODUCTS
JUJU EASYSPORTS
Fuss-free preparation -- DROP, FIZZ, & DRINK

Easy to bring anytime & anywhere

Refreshing watermelon flavor

Replenished electrolytes

Instant hydration & energy boost

Less fatigue & faster muscle recovery

Fast nutrient absorption

Increased water intake
Frequently Asked Questions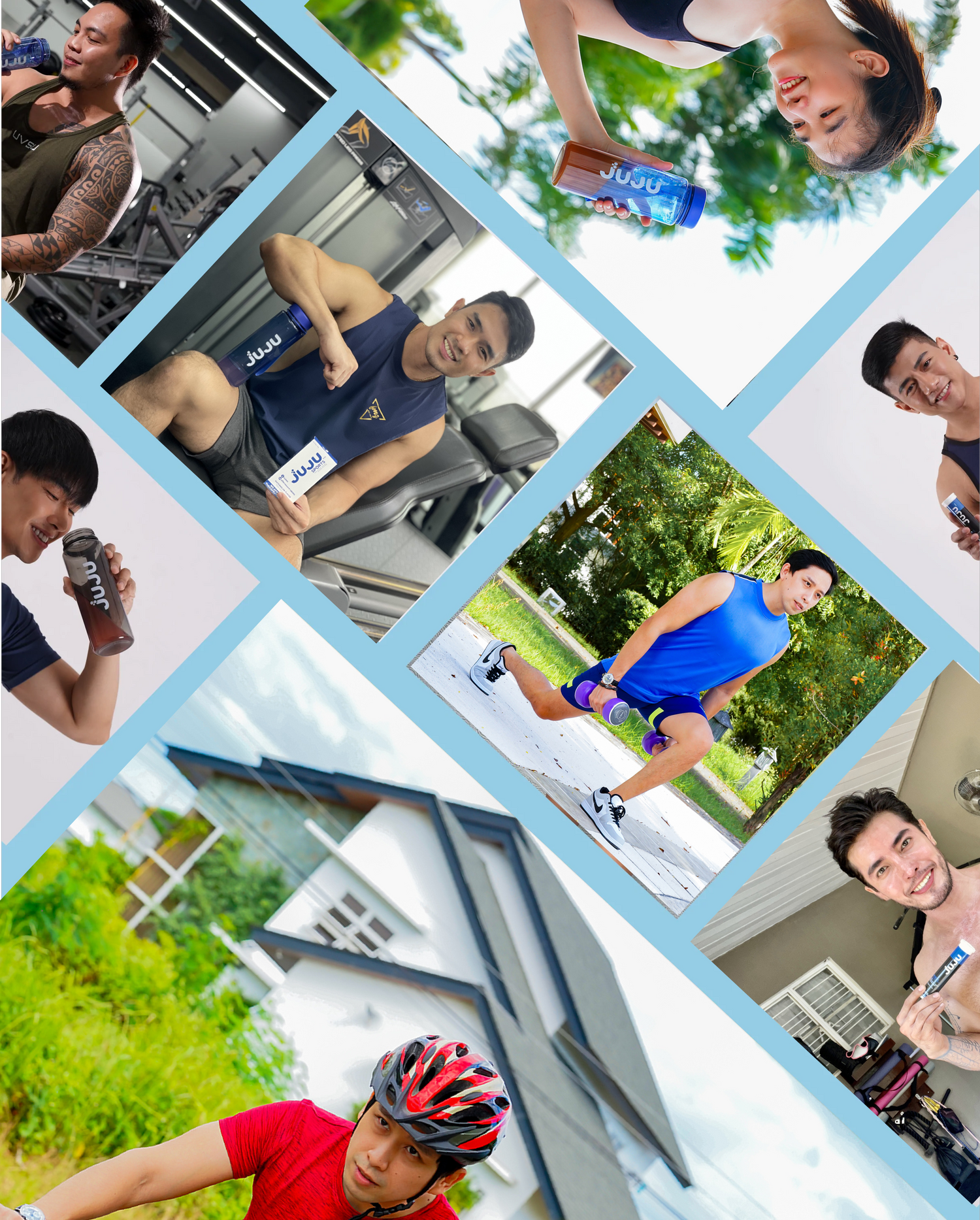 HOW DOES JUJU EASYSPORTS WORK? 

It replenishes the electrolytes lost during exercise and boost athletic performance by inhibiting muscle fatigue, improving heart function, and increasing energy.
CAN SENIORS TAKE JUJU EASYSPORTS? ANY SIDE EFFECTS?

Yes. Juju EasySports is a great supplement to replenish their electrolytes and increase their energy. There's no side effect.
WHY IS THERE NO VIT C CONTENT ON JUJU EASYSPORTS?

Juju EasySports focuses on the electrolytes for body hydration. Essential electrolytes are Sodium Ion, Potassium, Calcium and Magnesium.
CAN I TAKE JUJU EASYSPORTS IF I'M ON A KETO DIET? HOW ABOUT IF I'M DIABETIC?

Yes, you can take it if you're following a Keto diet. And yes, it's also safe for diabetic patients as long as they follow the proper calorie and Sugar requirements.
IS IT SAFE FOR PEOPLE WITH HYPERTENSION?
IS IT SAFE FOR PEOPLE WITH KIDNEY AND HEART CONDITIONS?

We recommend consulting with your physician first.
IS JUJU EASYSPORTS ALL-NATURAL?

All active ingredients are natural, but the non-active ones might have synthetic ingredients.
CAN JUJU EASYSPORTS BE TAKEN ON AN EMPTY STOMACH? 

Yes. But if you have a sensitive stomach, it would be best to take it after a meal.
DO I NEED TO CONSUME JUJU EASYSPORTS IMMEDIATELY ONCE DISSOLVED?

As long as it is not exposed to high temperatures, this can be taken 1-2 hours after dissolving in water.
IS IT VEGAN/VEGETARIAN FRIENDLY? 
WHAT IS THE MAXIMUM DAILY INTAKE?

You may take 1 tablet in the morning after your workout and 1 tablet at the end of the day.
CAN I ADD MORE WATER WITHOUT AFFECTING THE BENEFITS OF THE PRODUCT?

Yes, you can add more water.
CRUELTY-FREE? NOT TESTED ON ANIMALS?