"Lakas maka-bata at bright ng skin complexion. Ordered JUJU Collagen & Glutabright bundle last month."
- Jed, Verified Customer
JUJU COLLAGEN & GLUTABRIGHT BUNDLE: Your ultimate skin vitamin duo to achieve glowing, clearer & younger looking skin.
Estimated delivery:
Thu, Dec 07 - Sat, Dec 09
View full details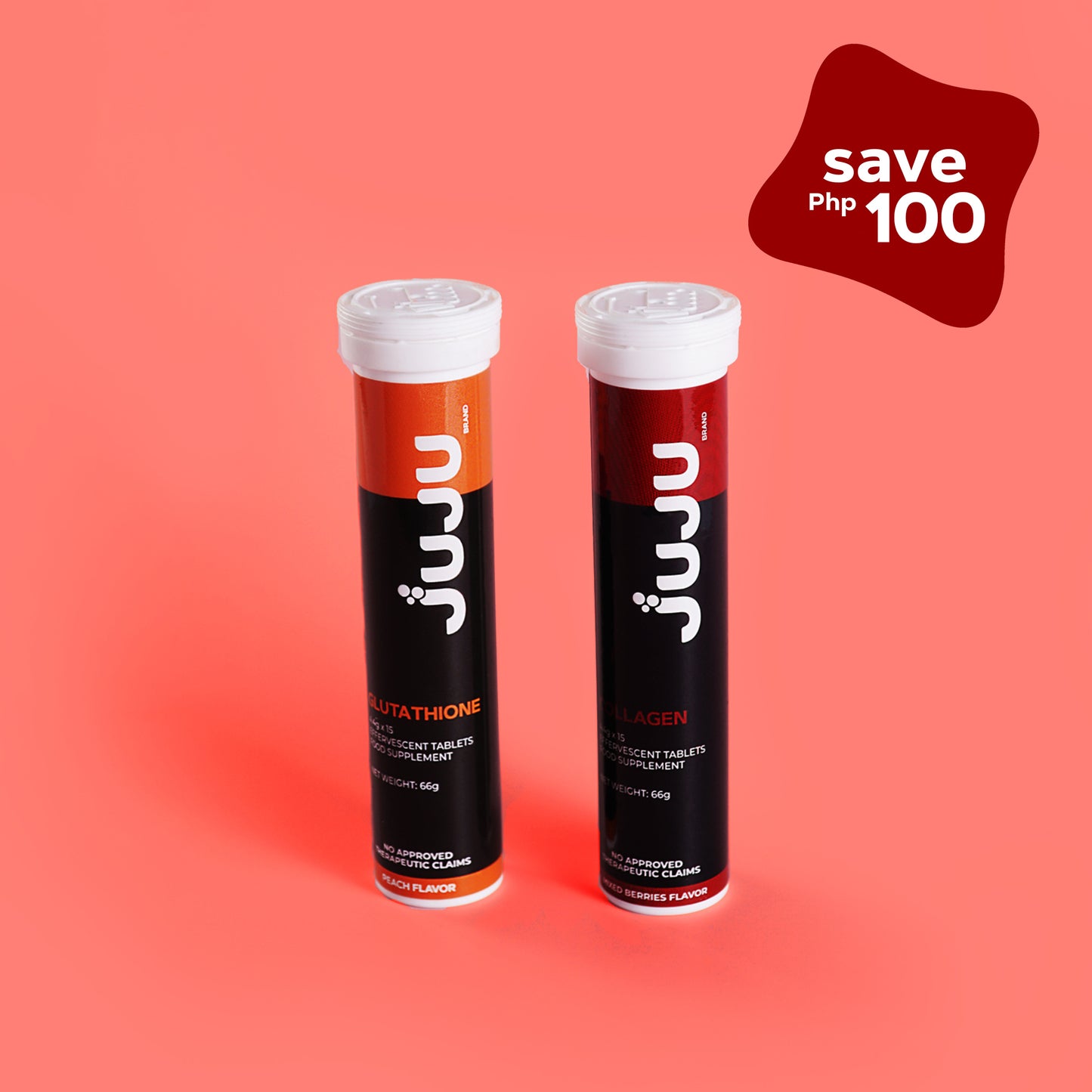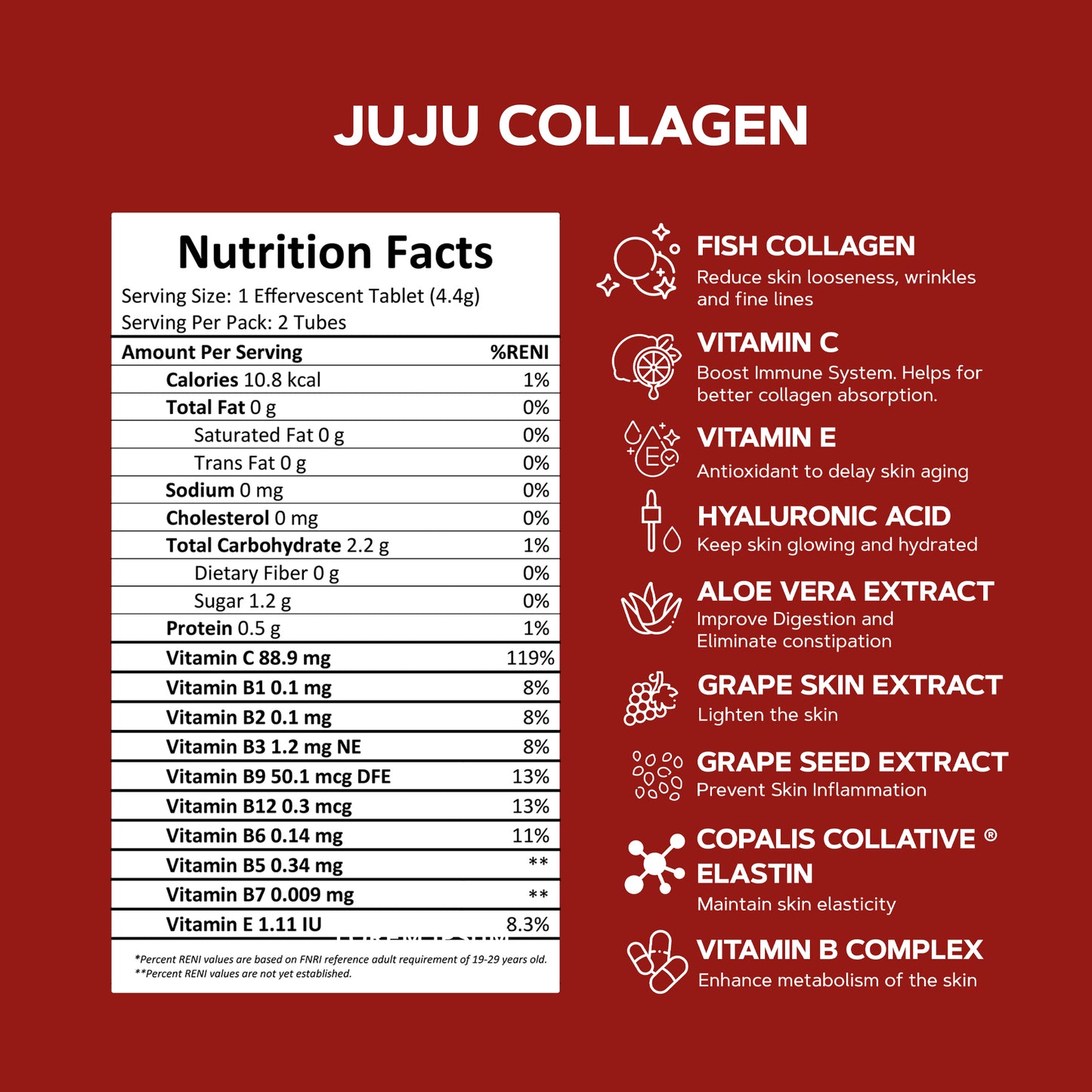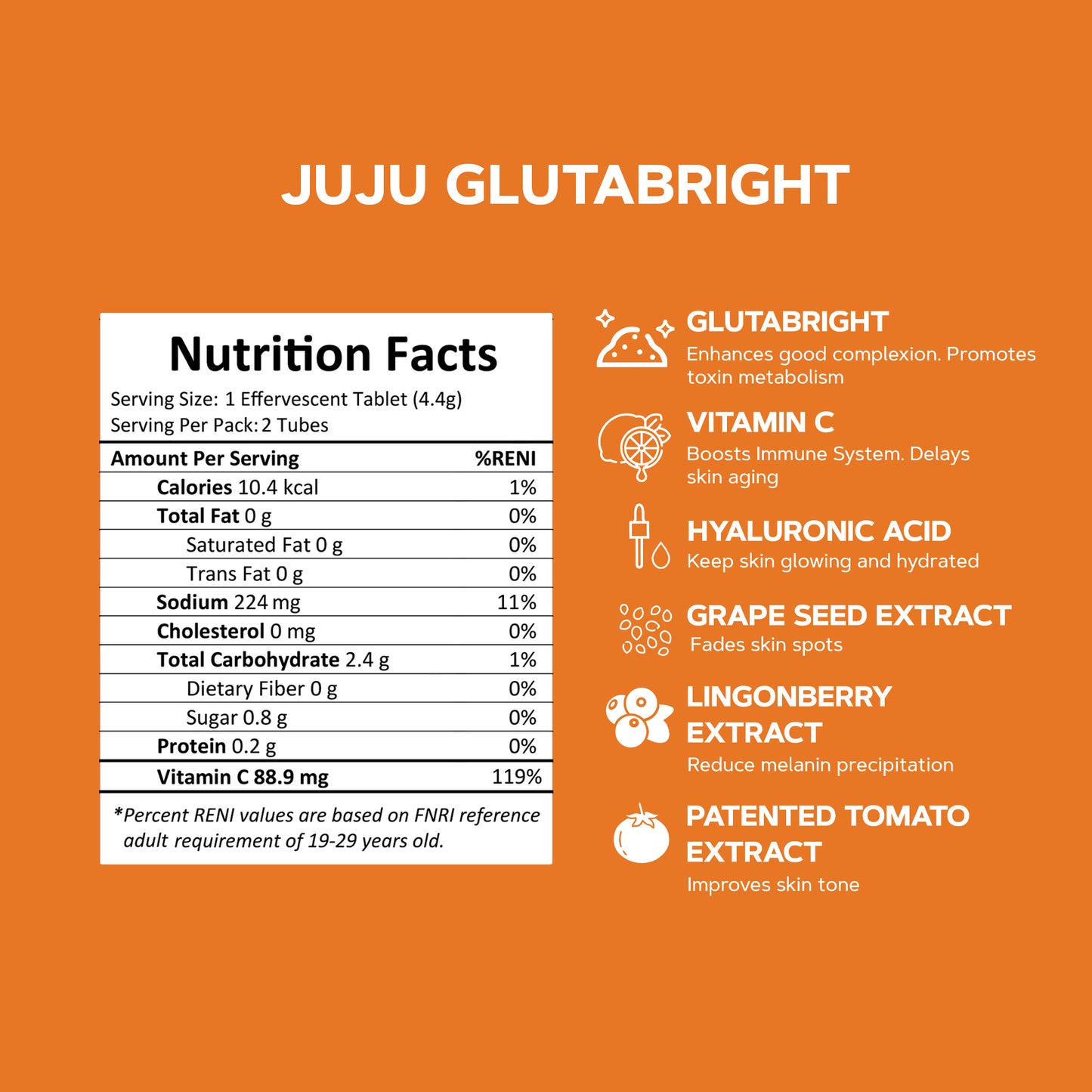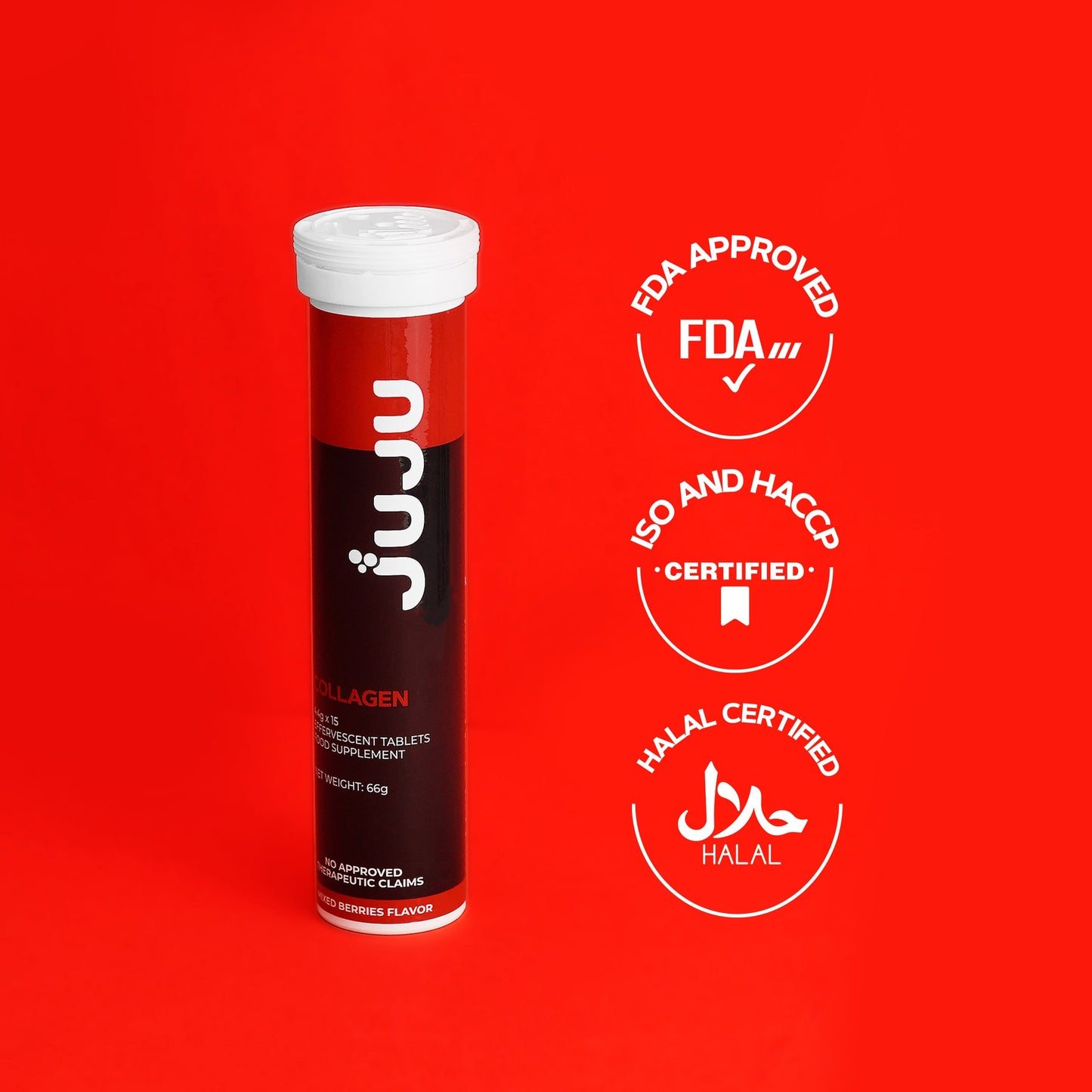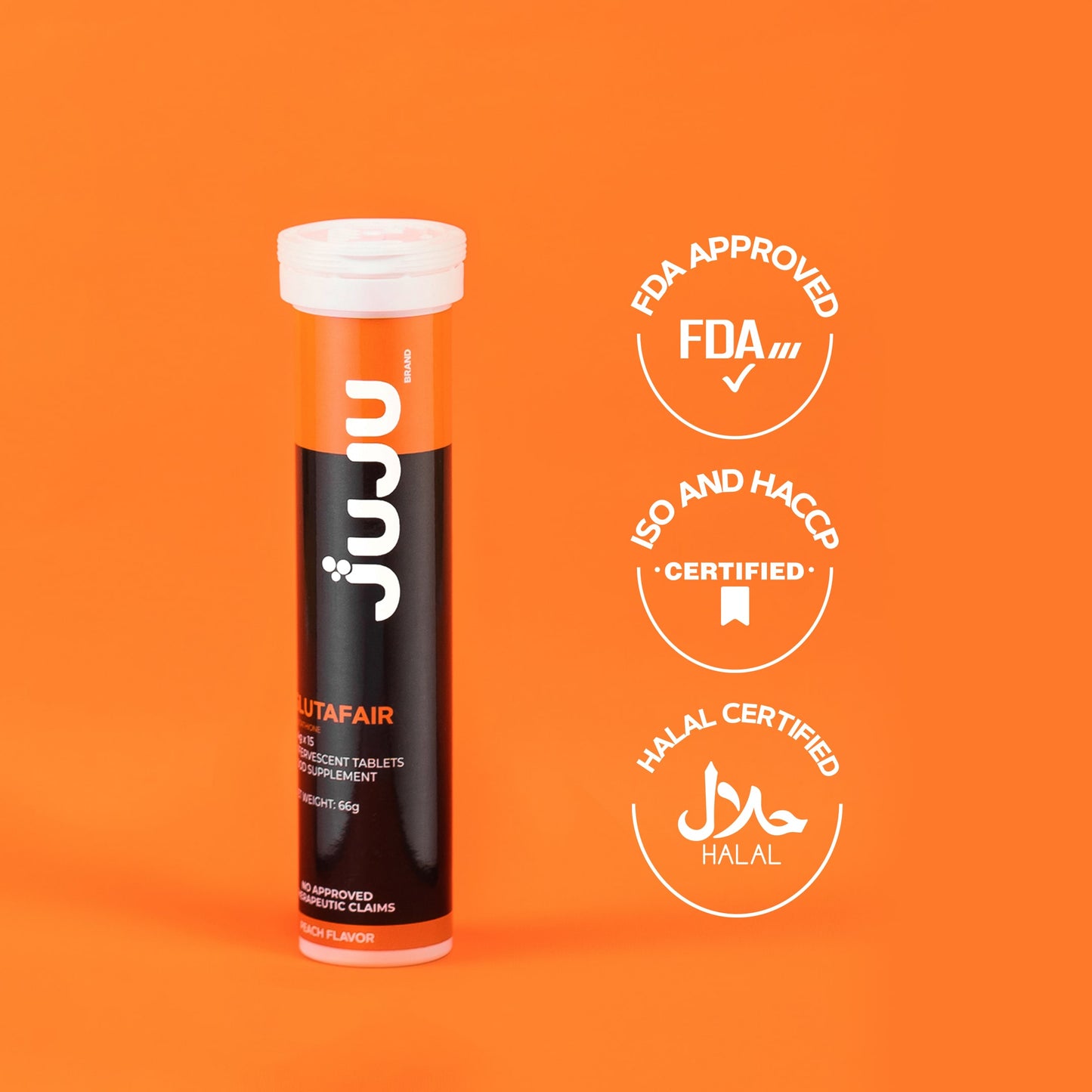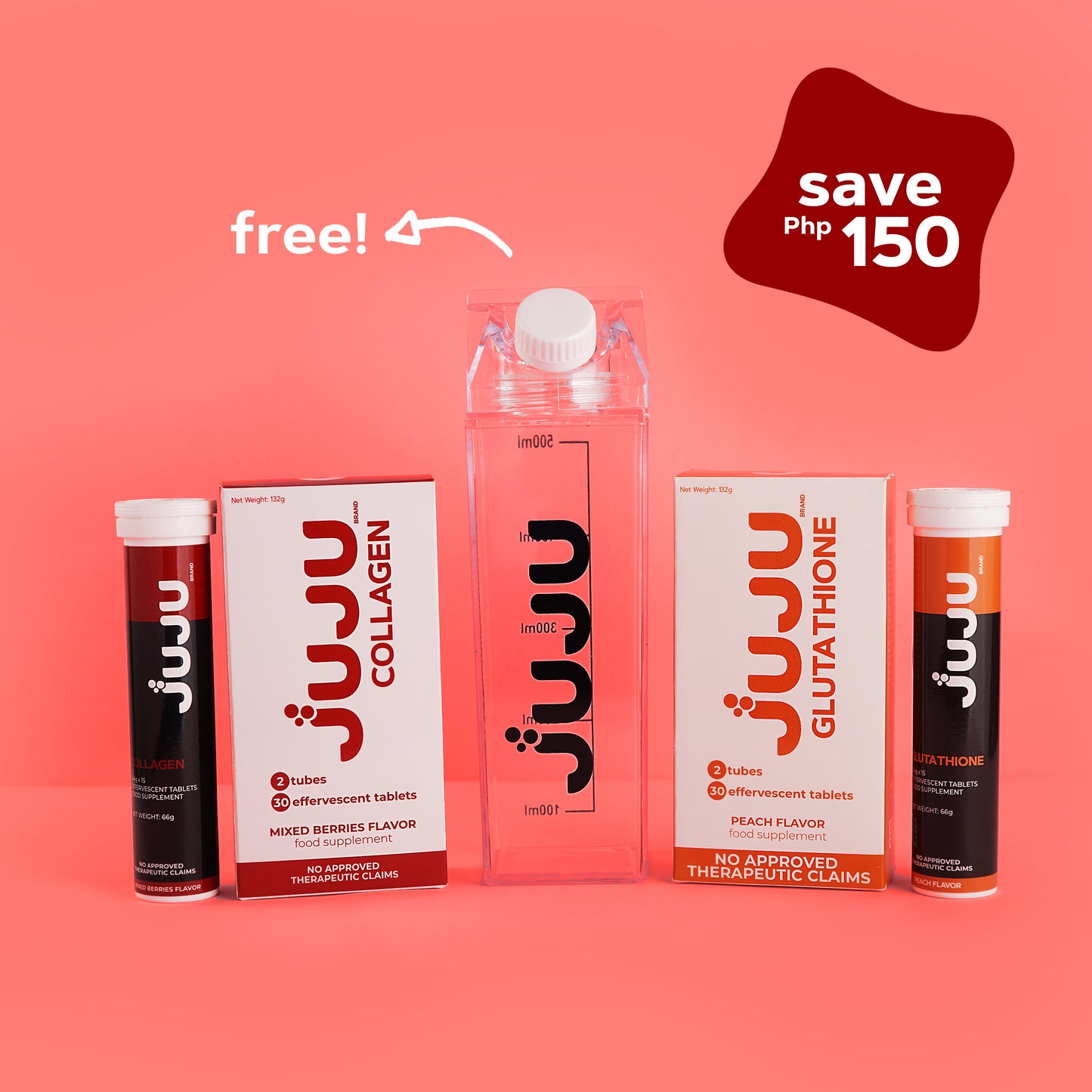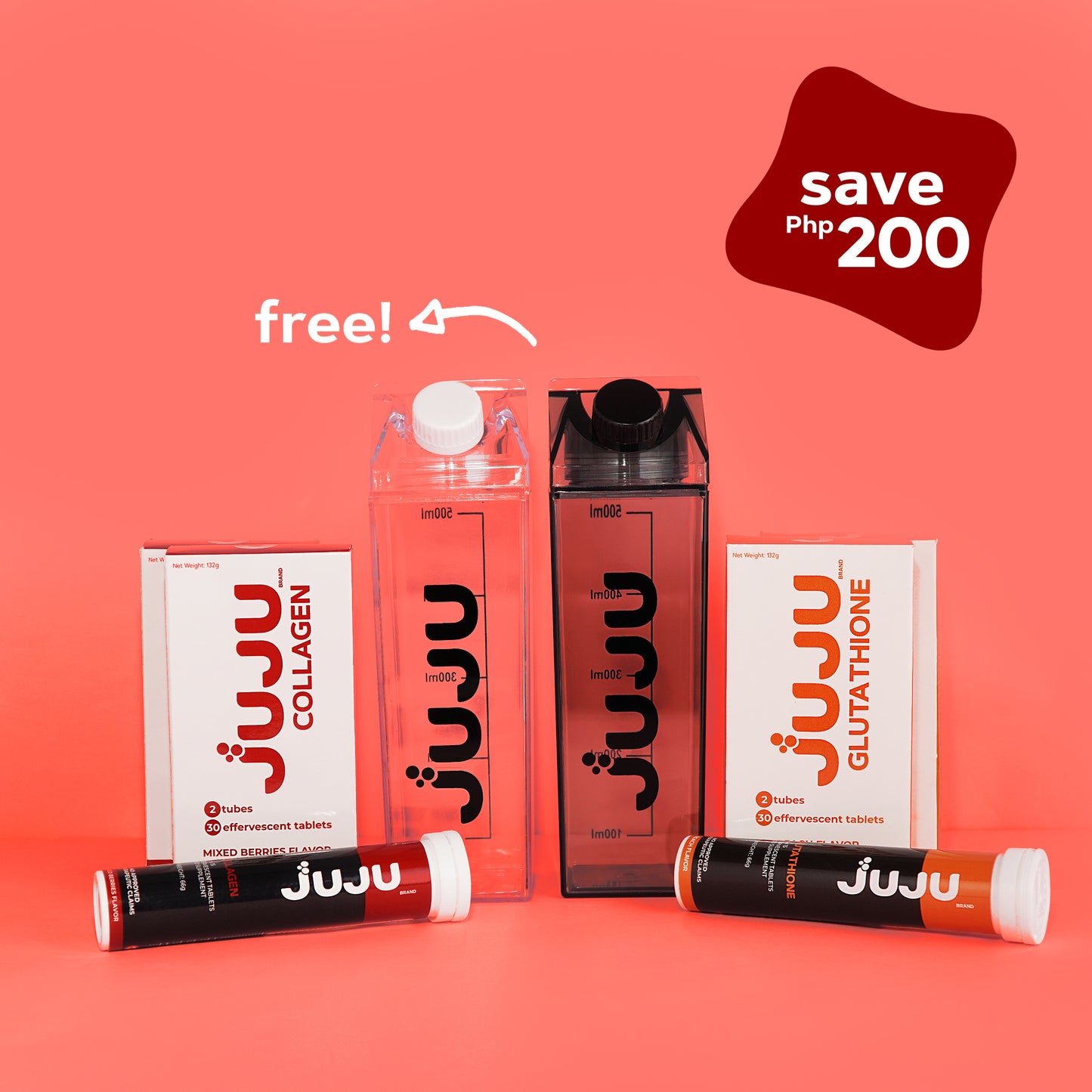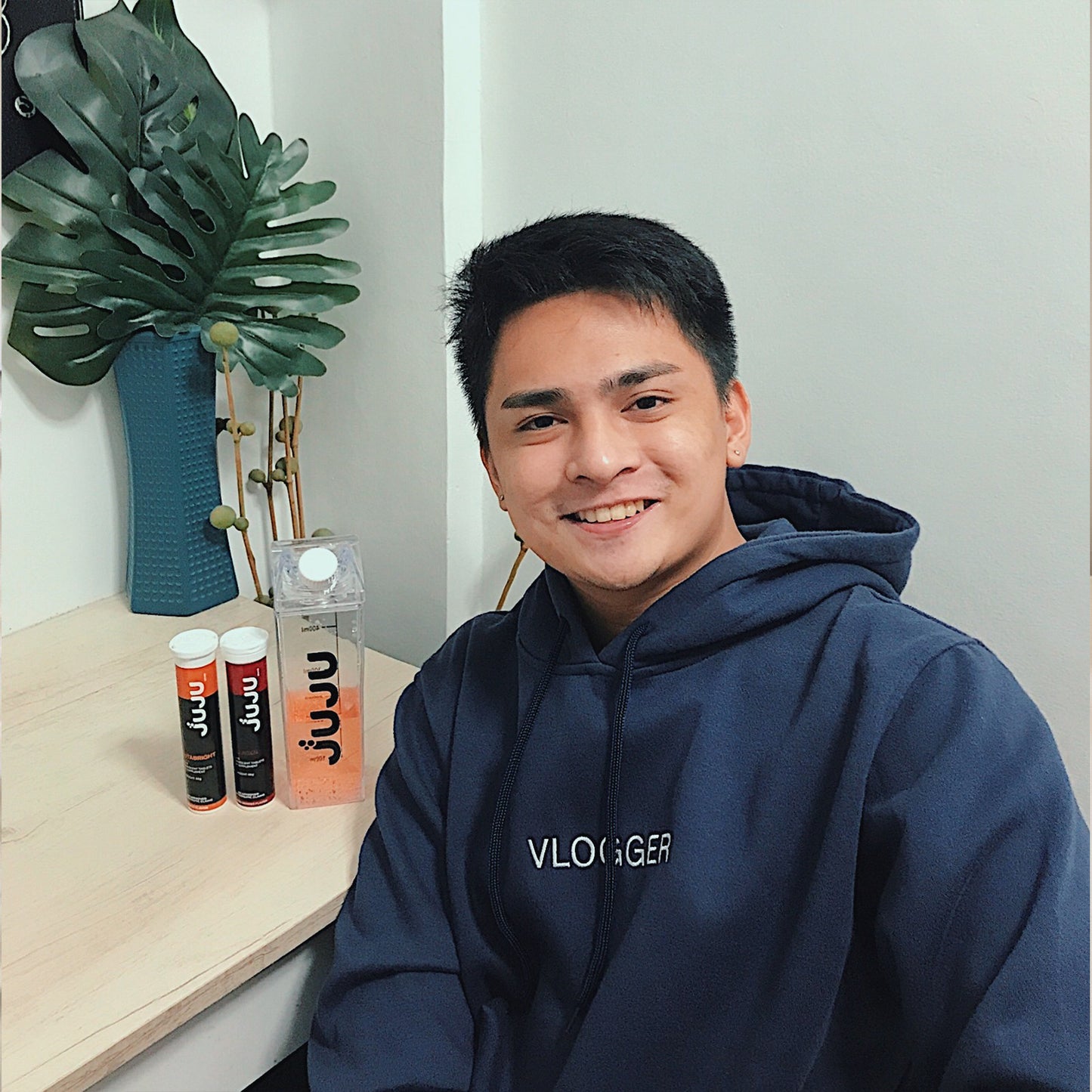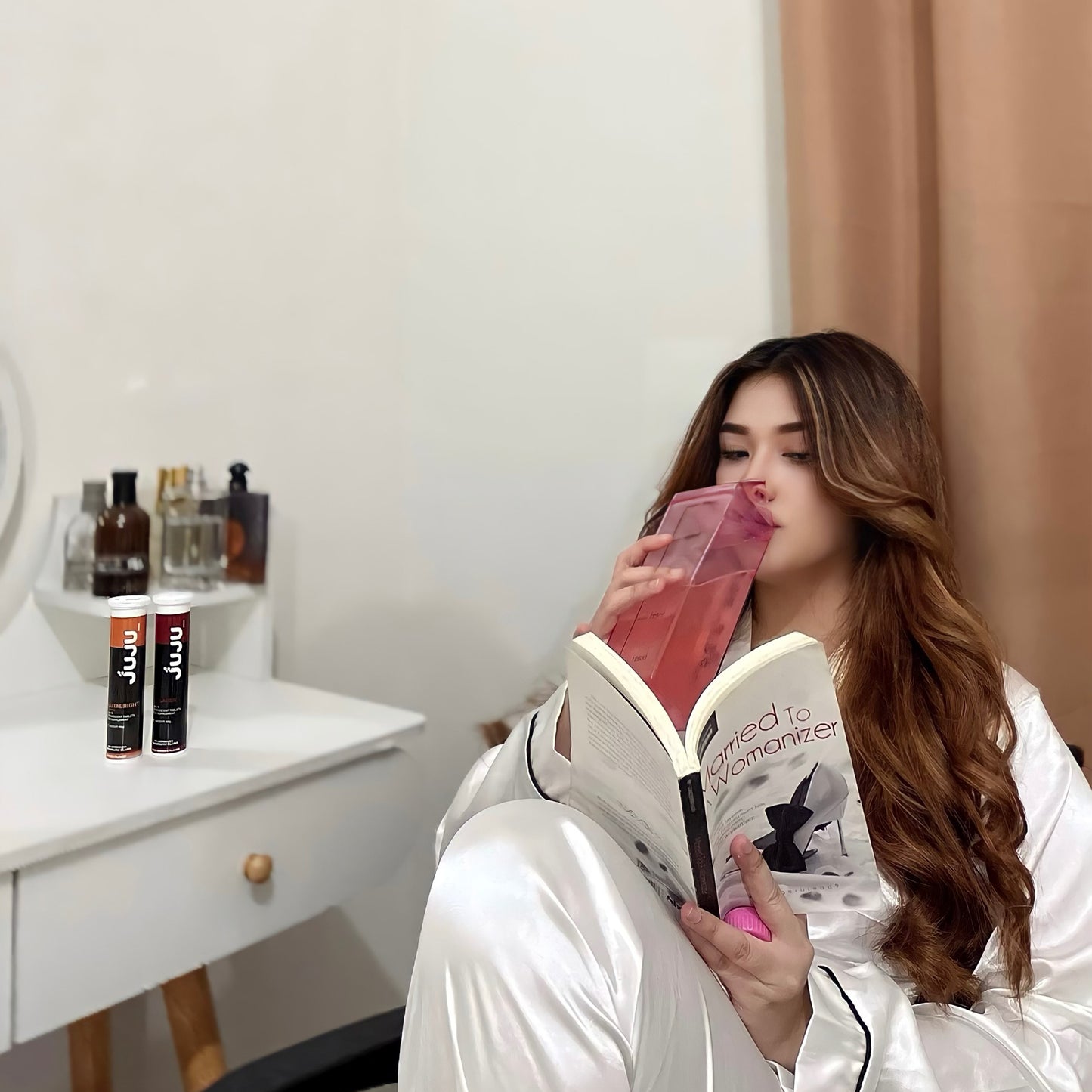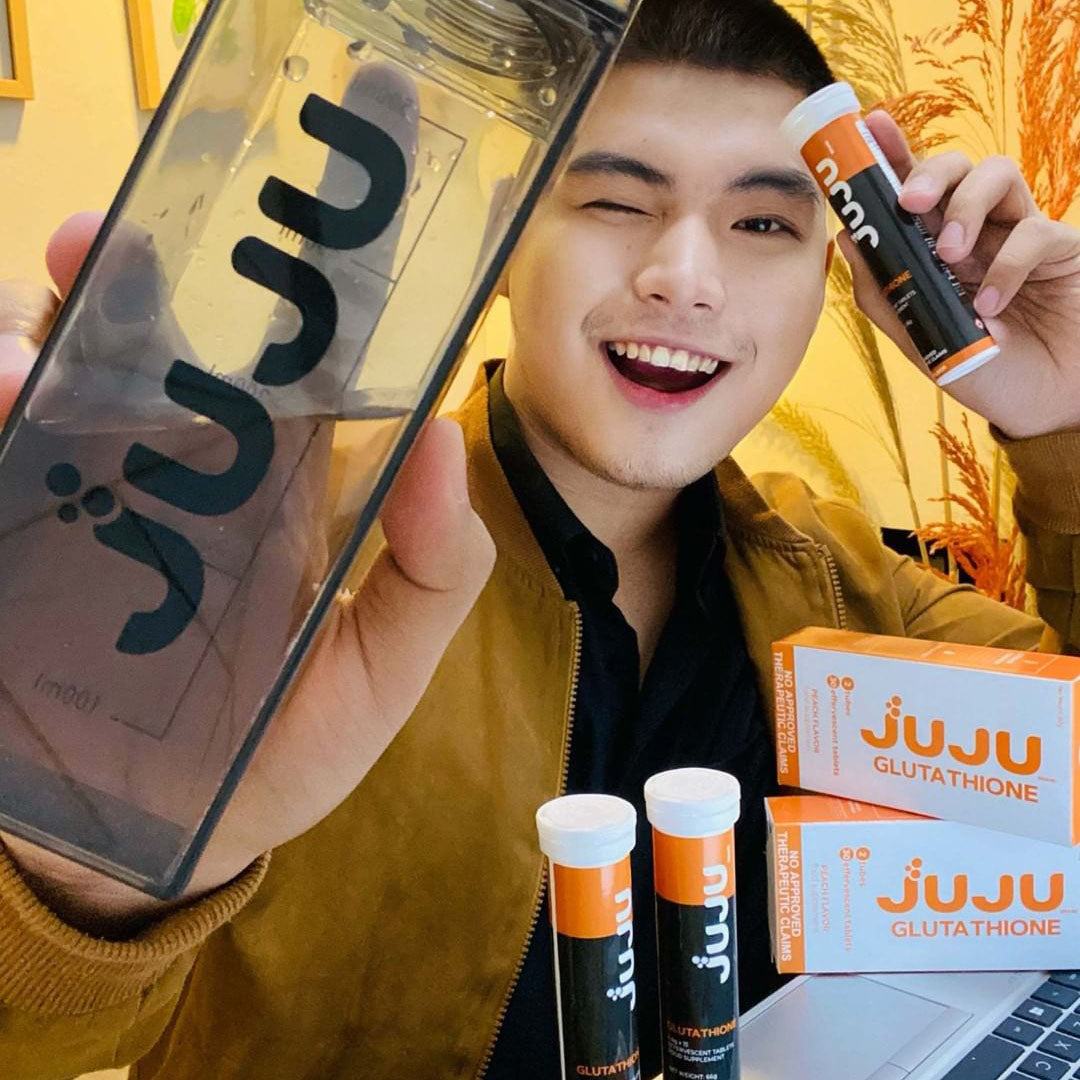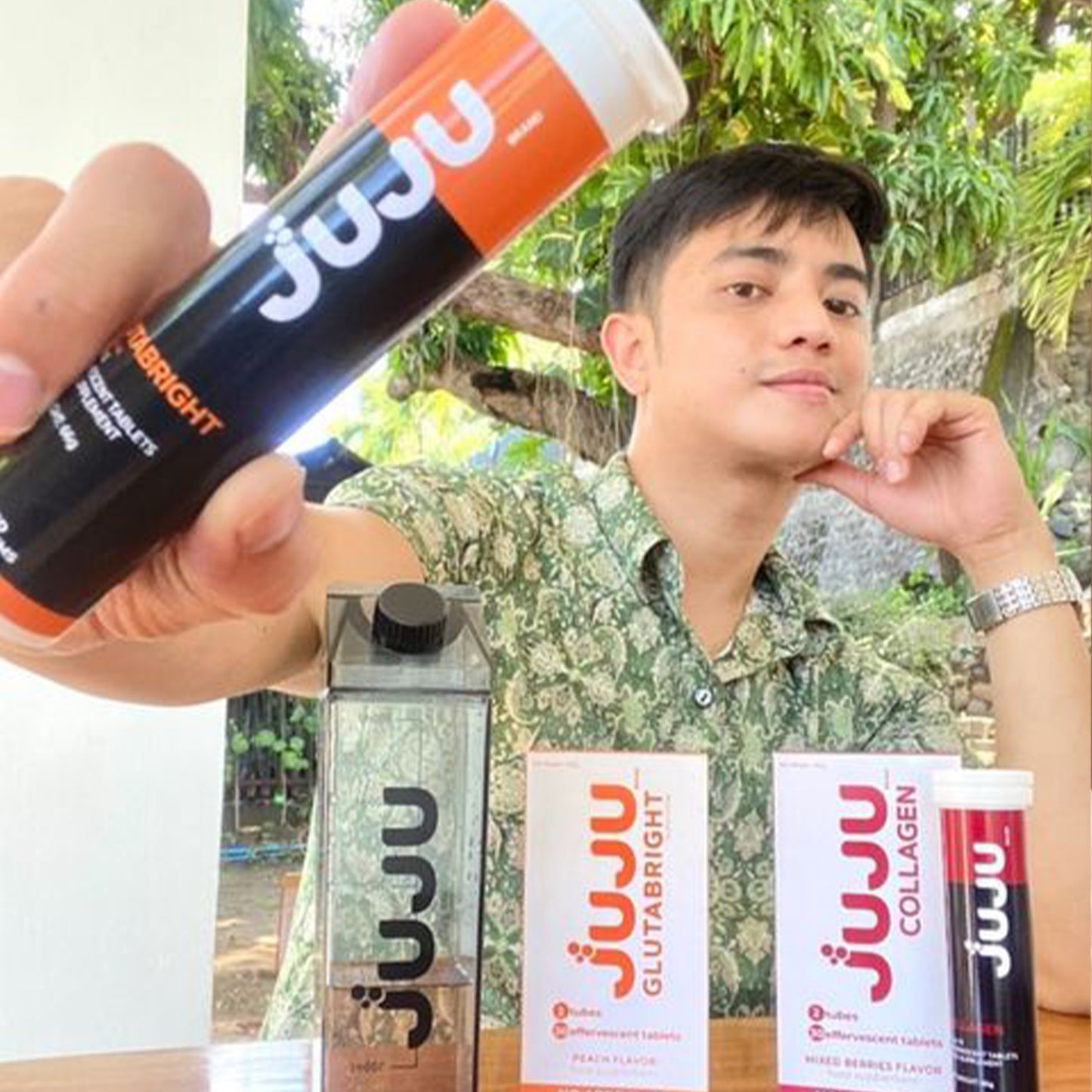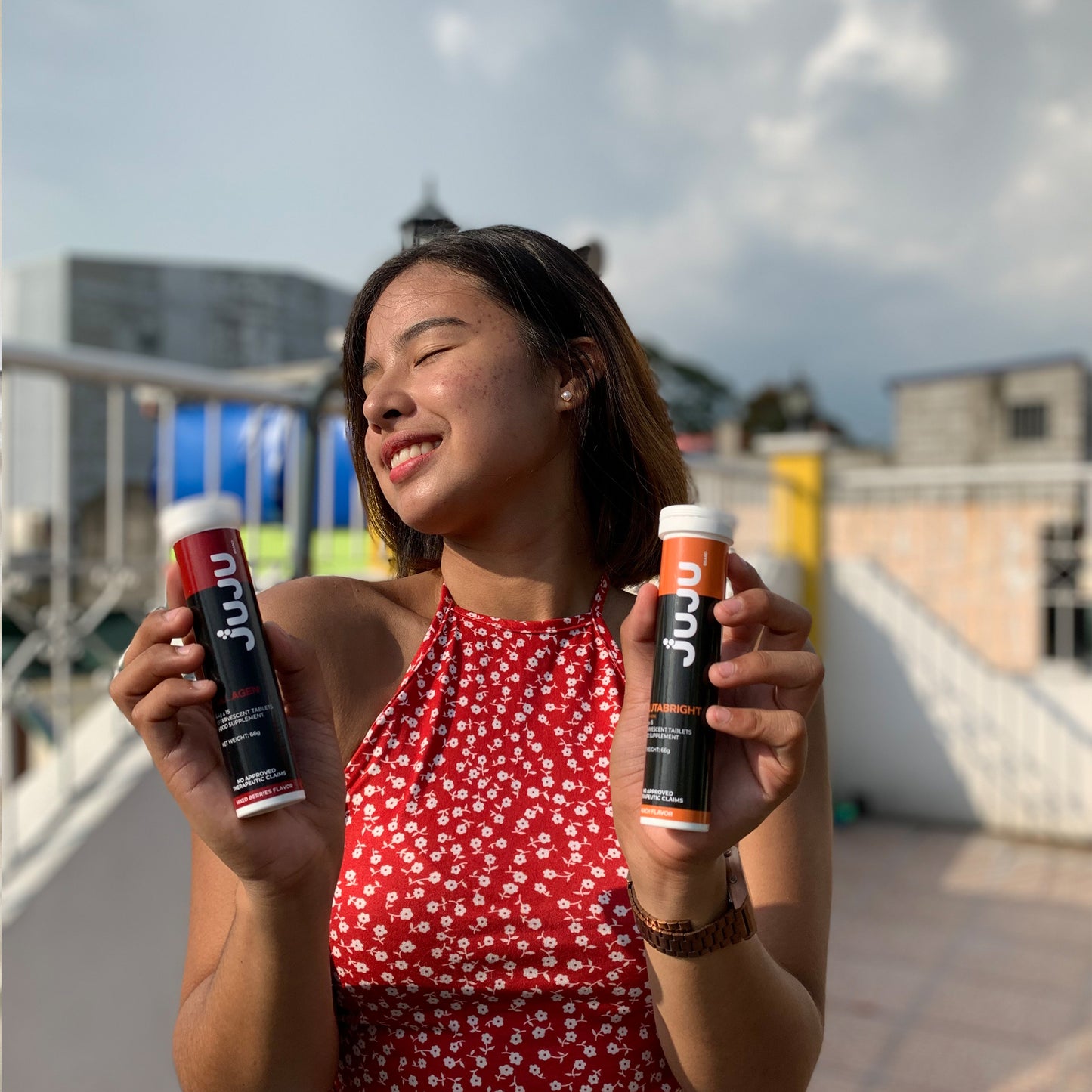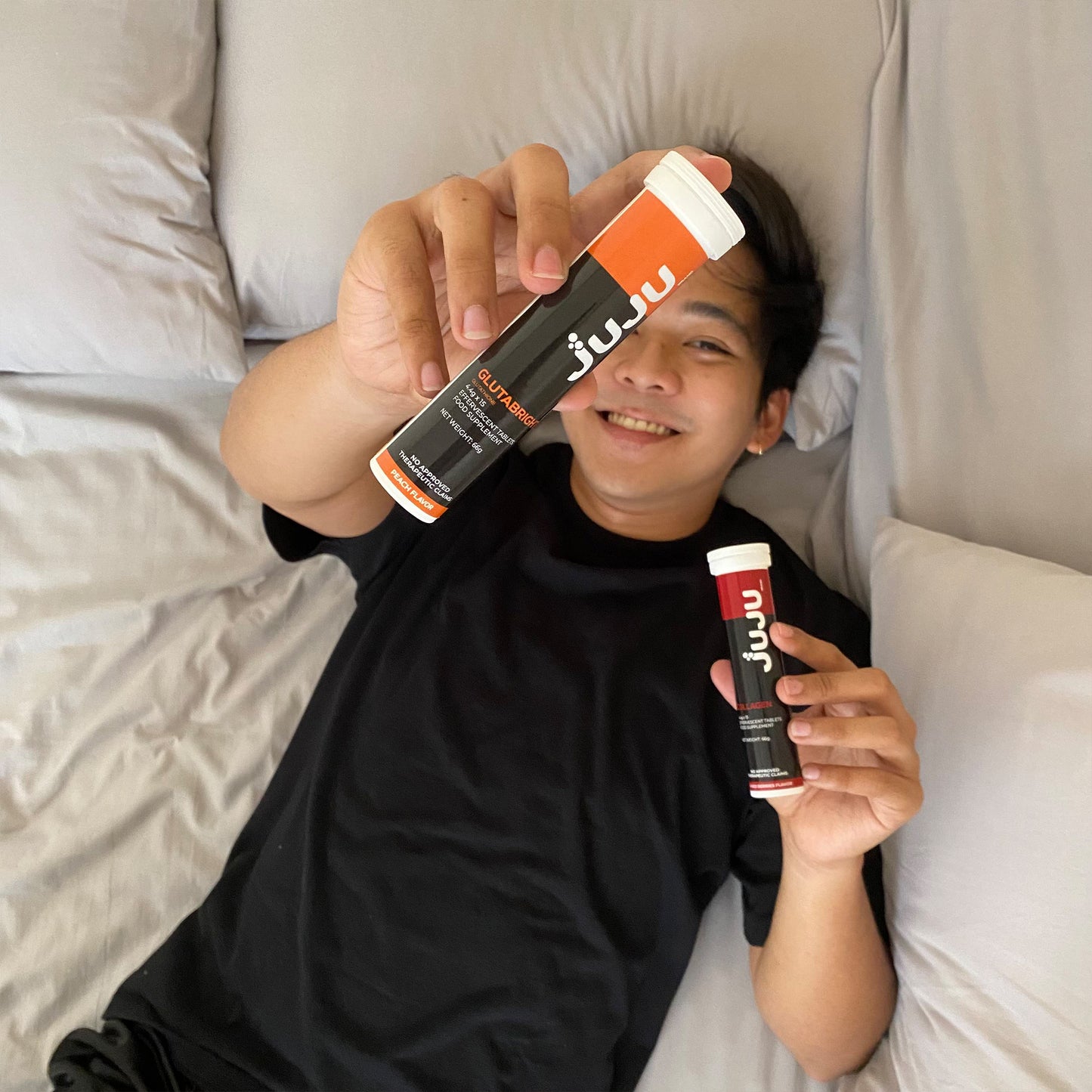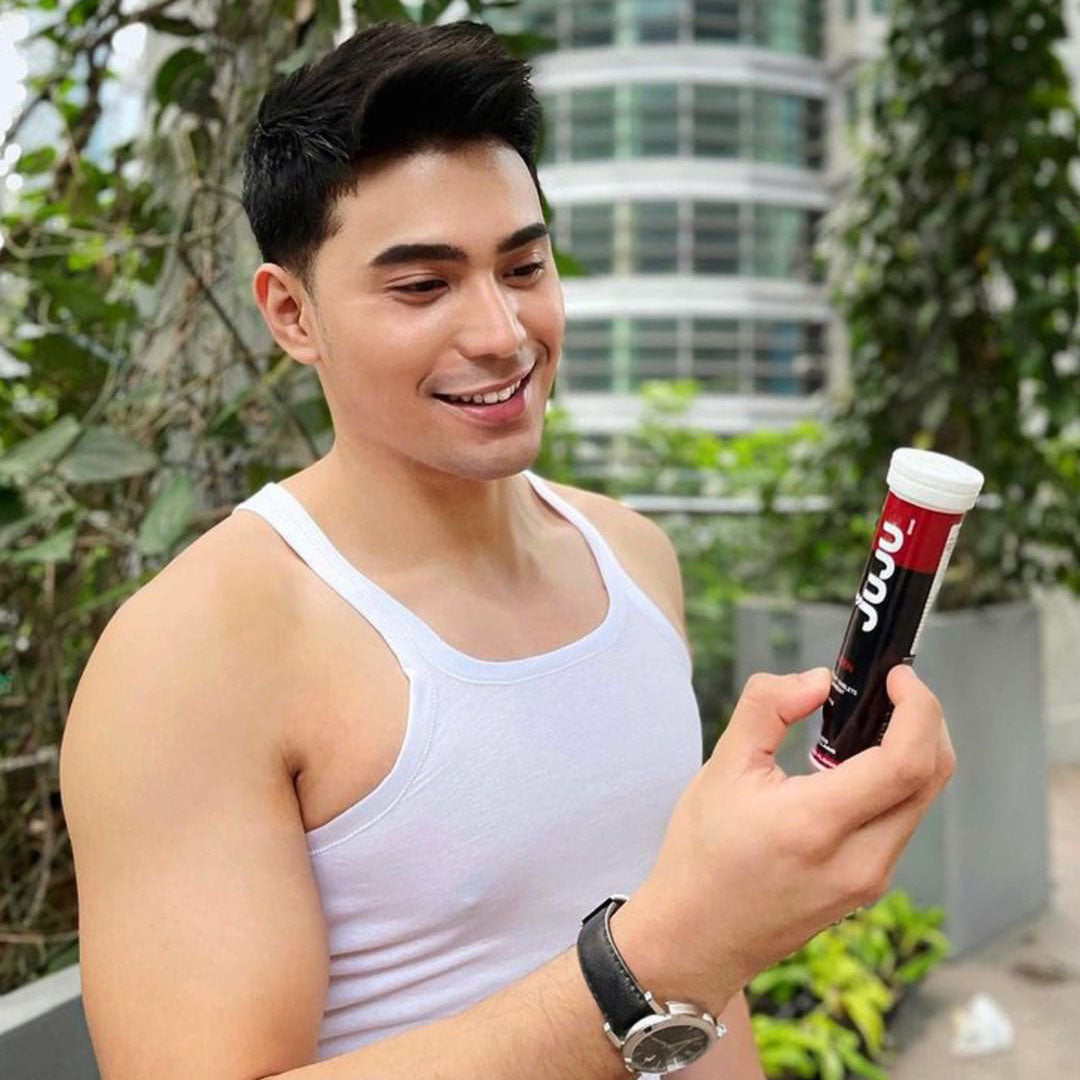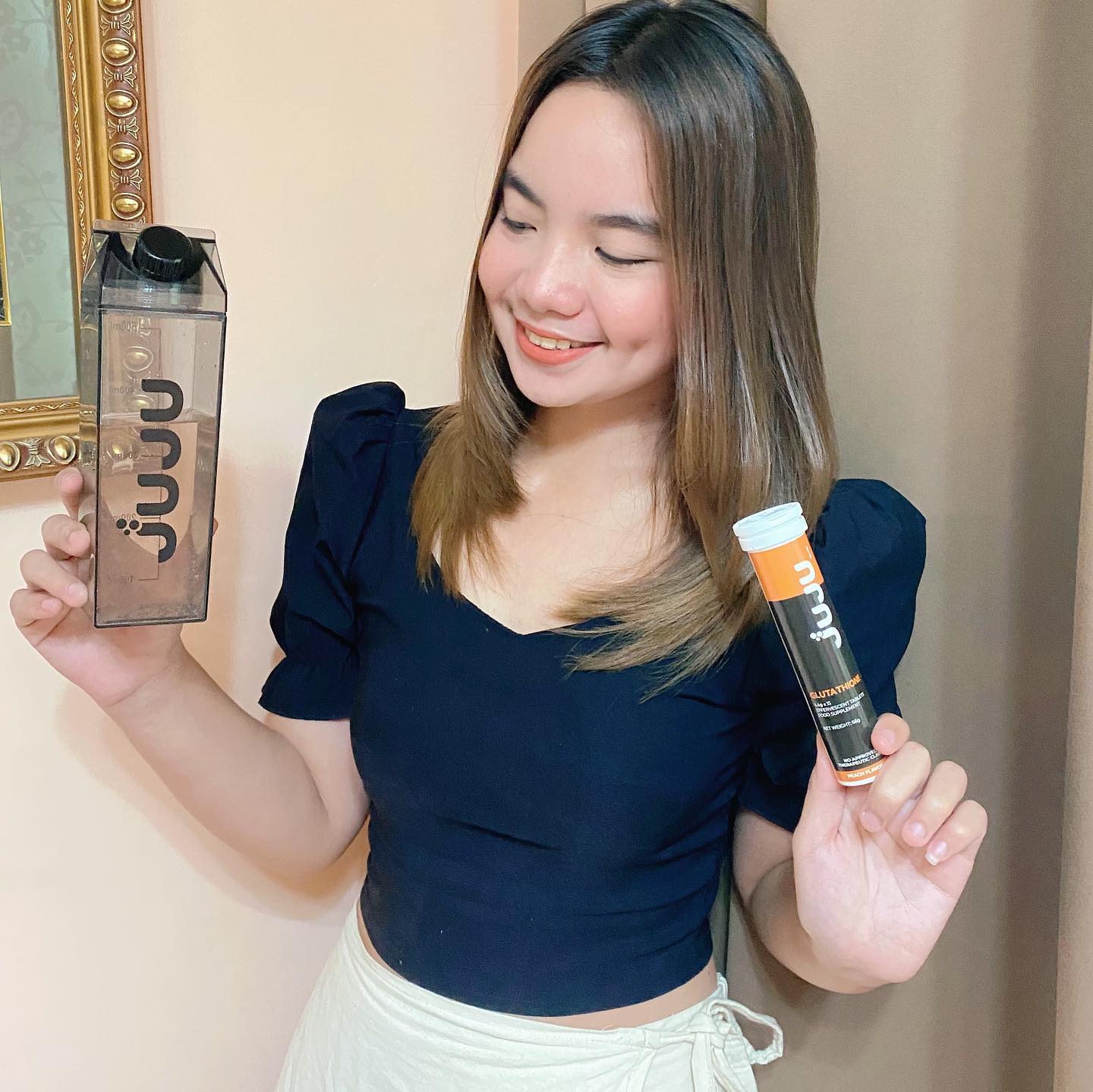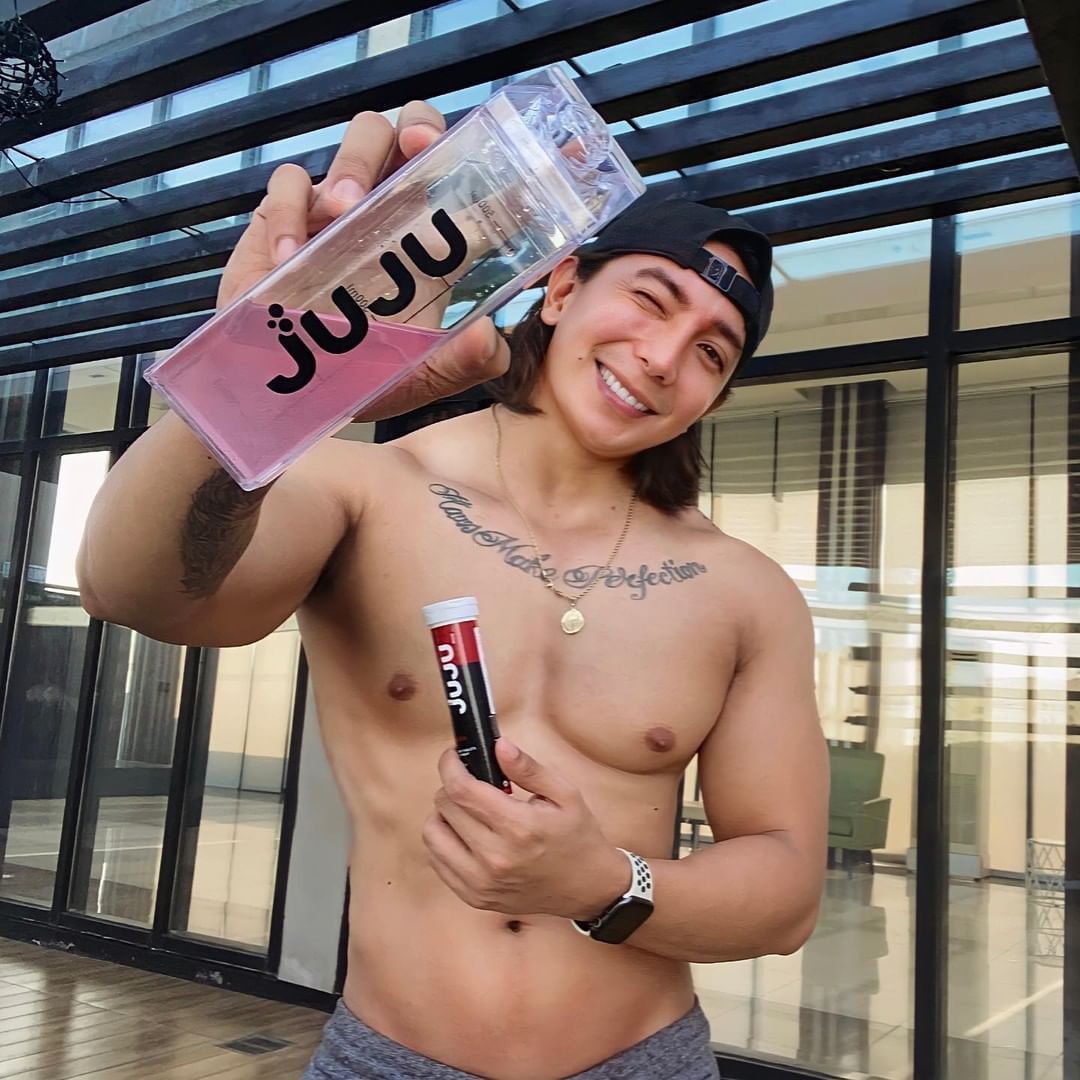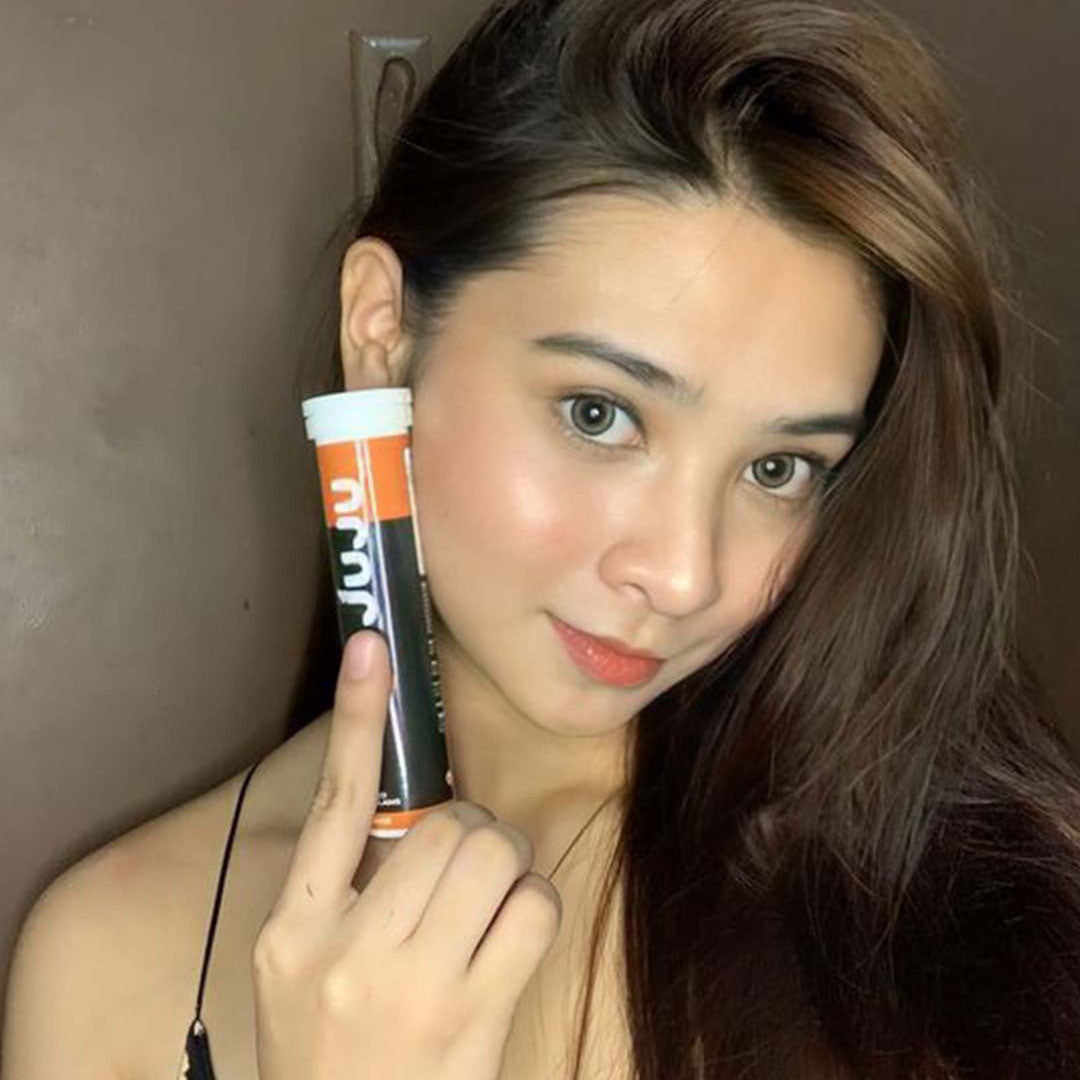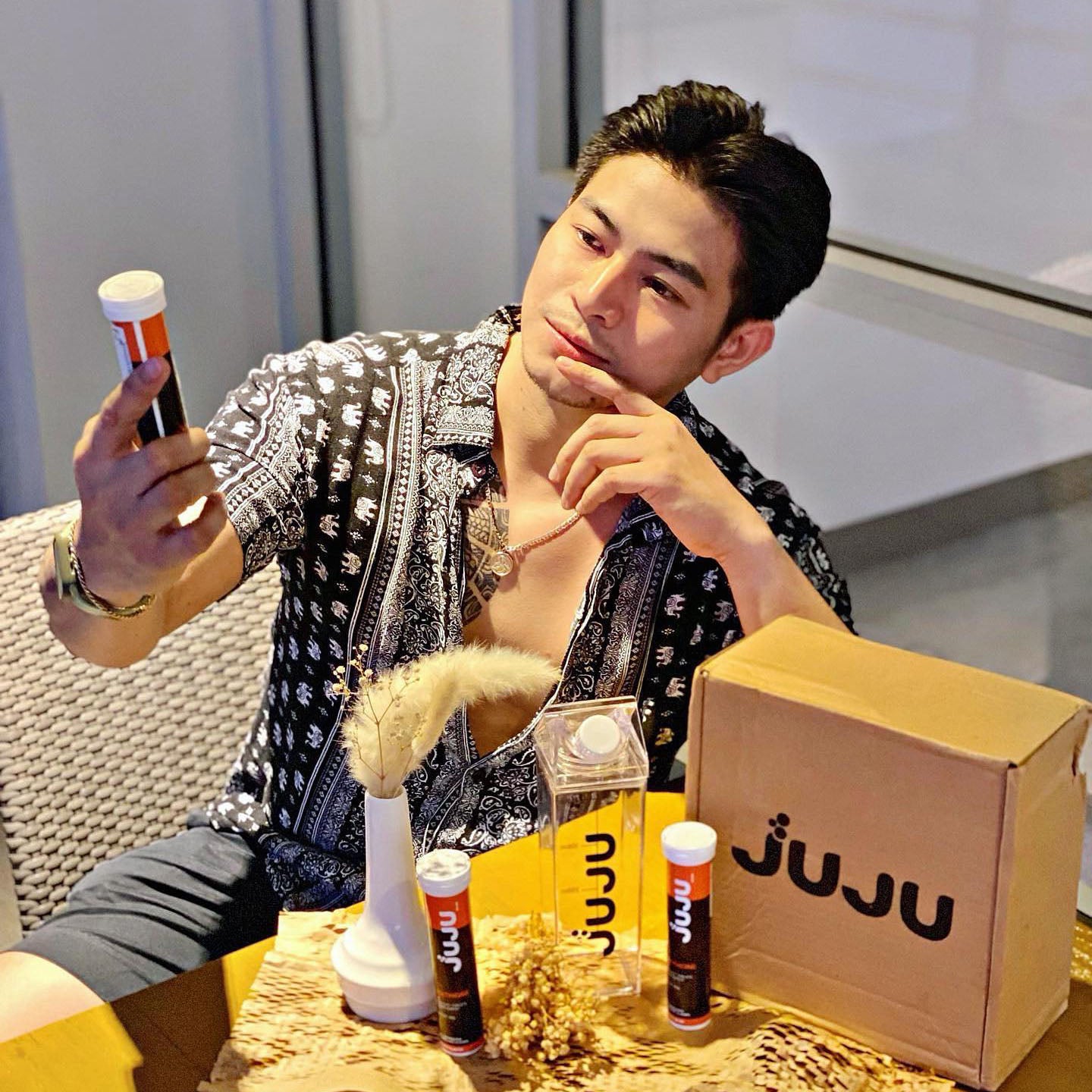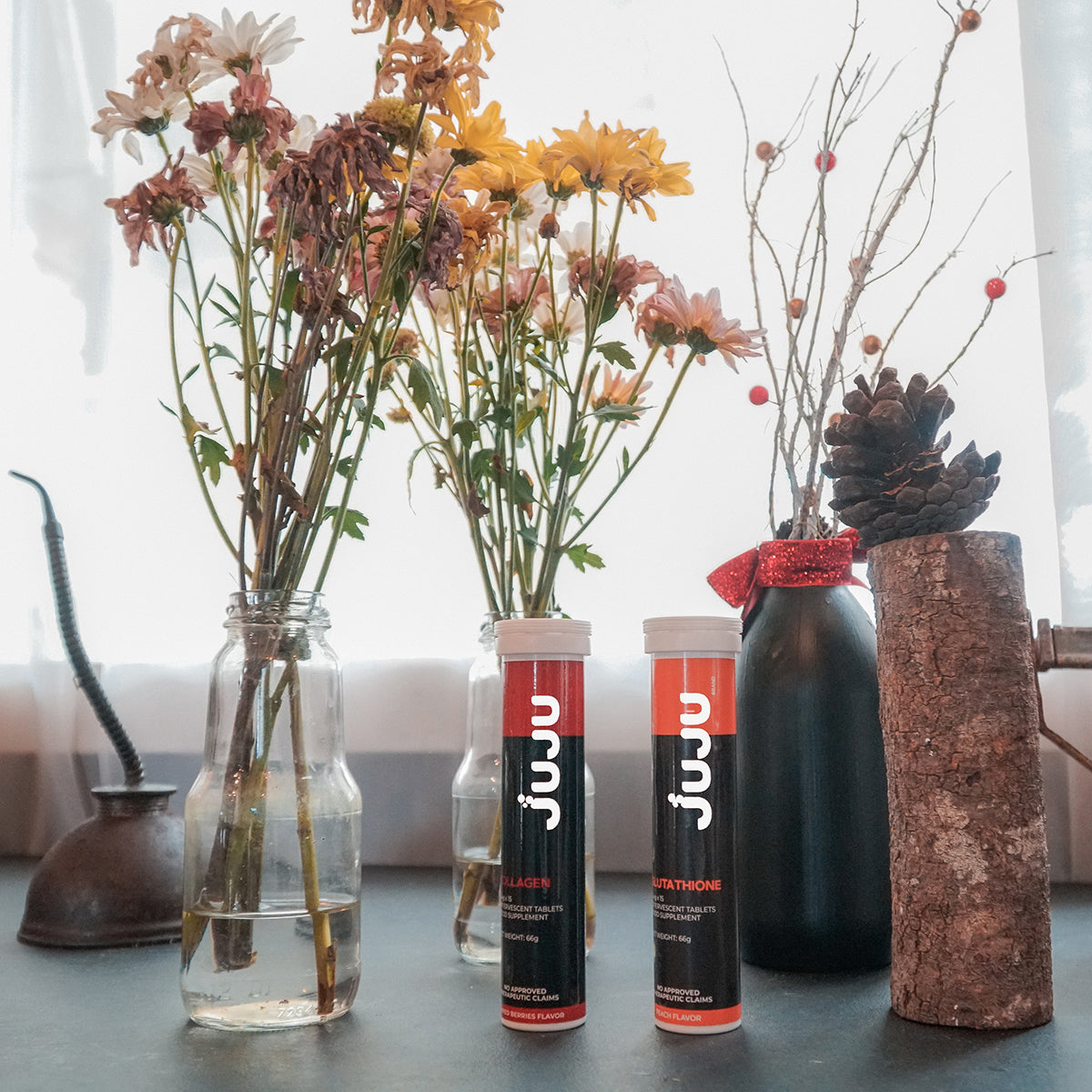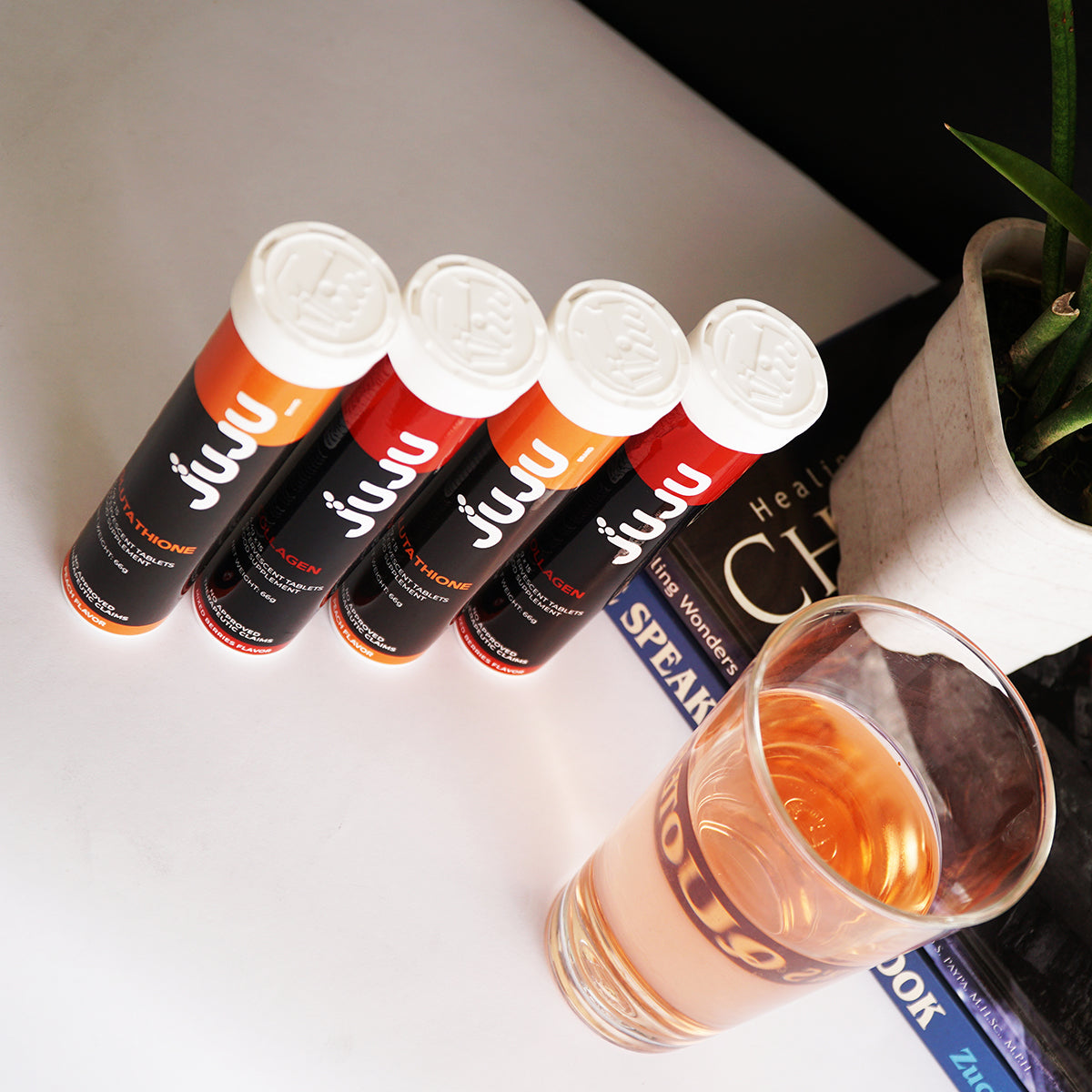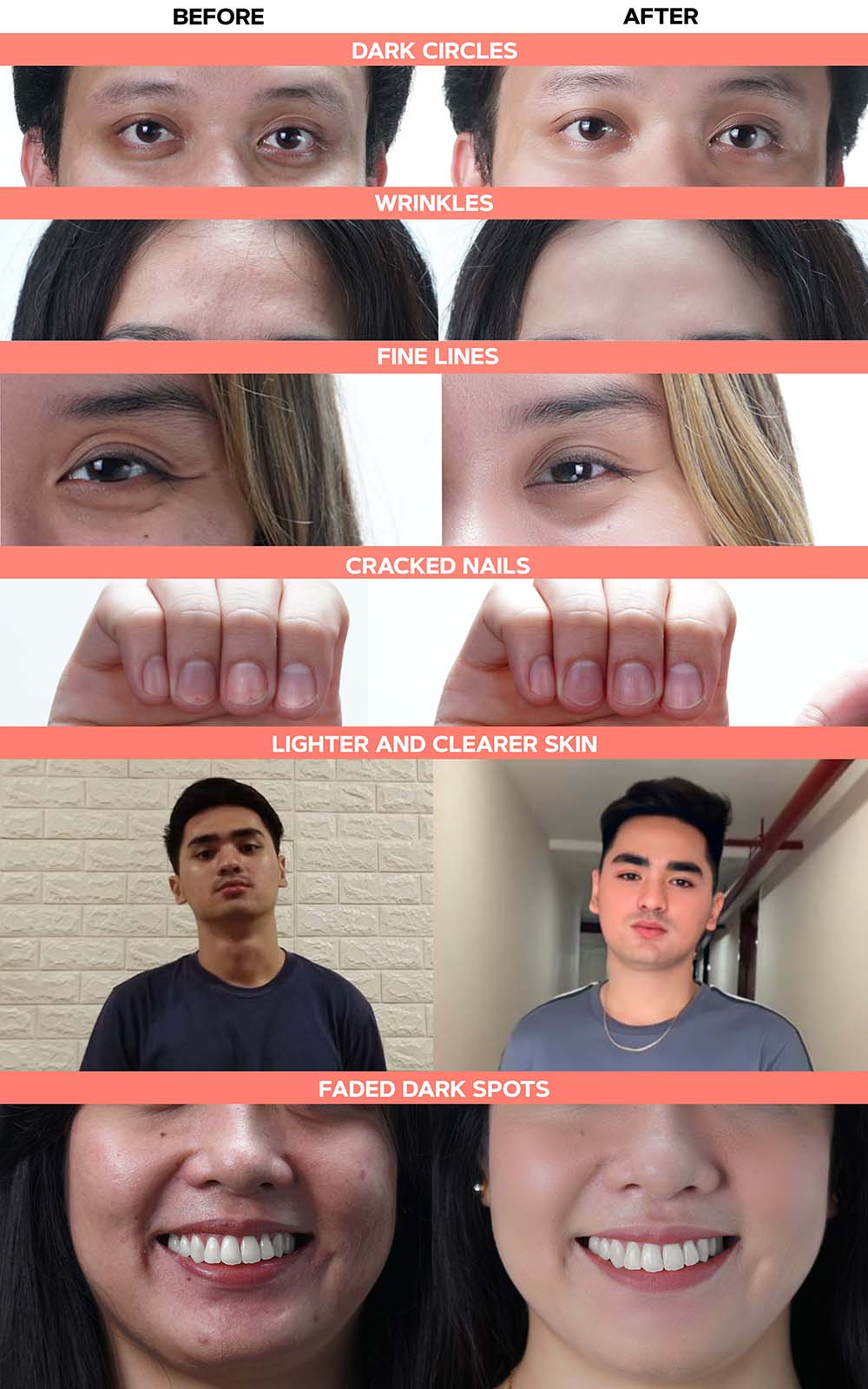 EASY-TO-DRINK DAILY COLLAGEN GLUTA SUPPLEMENT
Simple and easy to consume.
BONUS: it's mixed berry & peach-flavored!

LESS WRINKLES AND FINE LINES
Smoother, softer, firmer skin made possible with our patented Fish Collagen, Gluta and Elastin.

NOT JUST LIGHTER SKIN – CLEARER SKIN!
More than just a brighter complexion. Faded dark spots, fewer breakouts, no more dry and flaky skin, no more dull skin.

PACKED WITH ANTIOXIDANTS FOR A HEALTHIER SKIN
5 antioxidant ingredients working 24 hours nonstop to protect your skin and body from free radicals and oxidative damage.
ONE JUJU BOX LASTS 2-4 WEEKS
SEE AMAZING VISIBLE RESULTS LIKE THESE
GET THE JUJU GLOW TODAY
Looking for the best value? Save more and get a FREE JUJU tumbler when you order 2 or more boxes.
Regular price

Php1,249.00

Regular price

Php1,787.00

Sale price

Php1,249.00

Unit price

per

Regular price

Php2,449.00

Regular price

Php3,455.00

Sale price

Php2,449.00

Unit price

per

Regular price

Php4,599.00

Regular price

Php5,753.00

Sale price

Php4,599.00

Unit price

per
EXPERIENCE THE JUJU GLOW IN 3 EASY STEPS
STEP 1: DROP

Get a glass of water and drop one JUJU tablet

STEP 2: FIZZ

Watch the tiny bubbles and wait for it to melt. Don't worry, it won't take long!

STEP 3: DRINK

Once it stops bubbling, it's time to enjoy your fizzy healthy drink.
Ramon

Invest in your skin. Have a great skincare routine. It is going to represent you for a very long time.🤟🏻

Rhymbert

Must-have skincare products!

Richwealth

Glowing skin begins the moment you decide to love yourself
Frequently Asked Questions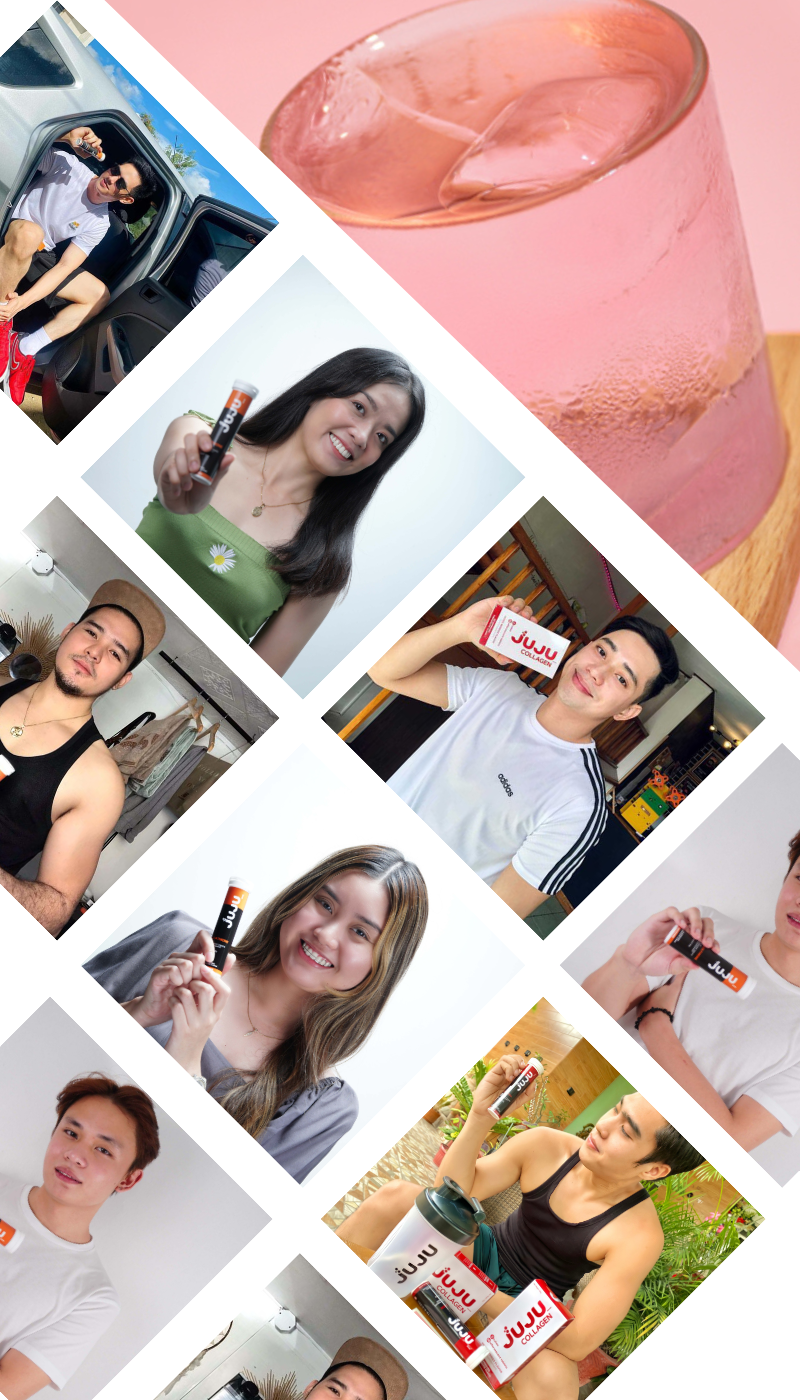 WHAT IS JUJU COLLAGEN?

Juju Collagen is a unique effervescent tablet, containing 500 MG of Patented Fish Collagen that promotes healthy, radiant and younger looking skin formulated with hydrolyzed Collagen Peptide for better absorption.
WHAT ARE THE NUTRITIONAL FACTS AND INGREDIENTS FOR JUJU COLLAGEN?

JUJU Collagen contains active ingredients such as Patented Fish Collagen, Vitamins C & E, Vitamin B, Elastin, Sodium Hyaluronic Acid, Grape Seed Extract & Aloe Vera Extract. See nutritional facts here.
HOW MANY TABLETS OF JUJU CAN I CONSUME EVERYDAY?

We recommend using 1-2 tablets a day, depending on your needs.
WHEN WILL I SEE THE RESULTS?

You'll start to see the results after your first box of JUJU Collagen. For best and long lasting results, we recommend you to continue taking it for 3 months and make it a part of your daily nutrition.
IS THIS FREE SHIPPING?

FREE Shipping is automatically applied if you purchase 1 box or more. Otherwise, the standard shipping cost is P100.
HOW LONG DOES IT TAKE FOR MY ORDER TO BE DELIVERED?

We process your orders within 24-48 hours. You will receive your JUJU package in 2-5 days if you're in Metro Manila, 5-7 days if you're in Visayas, and more than 7 days if you're in Mindanao. Please note that we do not process orders on weekends and holidays.
SOMETHING'S WRONG WITH MY ORDER. WHAT SHOULD I DO?

Feel free to email hello@jujucollagen.com with any questions, comments, or concerns about your order or the product.
I'M A MALE. CAN I TAKE COLLAGEN?

Yes! JUJU Collagen is formulated for both men and women who want to have healthier skin, hair, and nails.
ARE THERE ANY SIDE EFFECTS?

JUJU Collagen is a food supplement that showed NO major side effects during research.
IS JUJU SAFE FOR CHILDREN, PREGNANT AND LACTATING WOMEN?

Recommended for adults only. Not intended for children, pregnant and lactating women. Consult your physician prior to use.
IS JUJU COLLAGEN SAFE FOR DIABETICS?

JUJU Collagen contains very minimal amounts of carbs and sugar. However, we don't recommend it to people who have uncontrolled diabetics. Please consult with your physician for any additional questions or concerns.
WHAT ARE THE TINY BEADS ENCLOSED IN THE CAP?

The tiny beads are made up of silicon dioxide that help prevent moisture buildup within the tube. This is safe and non-toxic.
IS JUJU COLLAGEN SAFE FOR THOSE TAKING MAINTENANCE MEDICINE?

Yes, it's safe. Since JUJU Collagen is a food supplement, it contains nutrients that are beneficial to your body. We recommend drinking it 1-2 hours after your medication.
WHEN IS THE BEST TIME TO TAKE JUJU COLLAGEN?

It can be taken any time of the day. However, for best results we recommend drinking it before meals for the collagen to be fully absorbed by your body.