TRIAL PACK: JUJU COLLAGEN TRIAL TUBE
JUJU Collagen + Vitamin C is a mixed berry-flavored, easy-to-drink collagen mix that helps reduce all signs of skin aging
Nutrition info
Choose Flavor:
Estimated delivery:
Thu, Dec 07 - Sat, Dec 09
View full details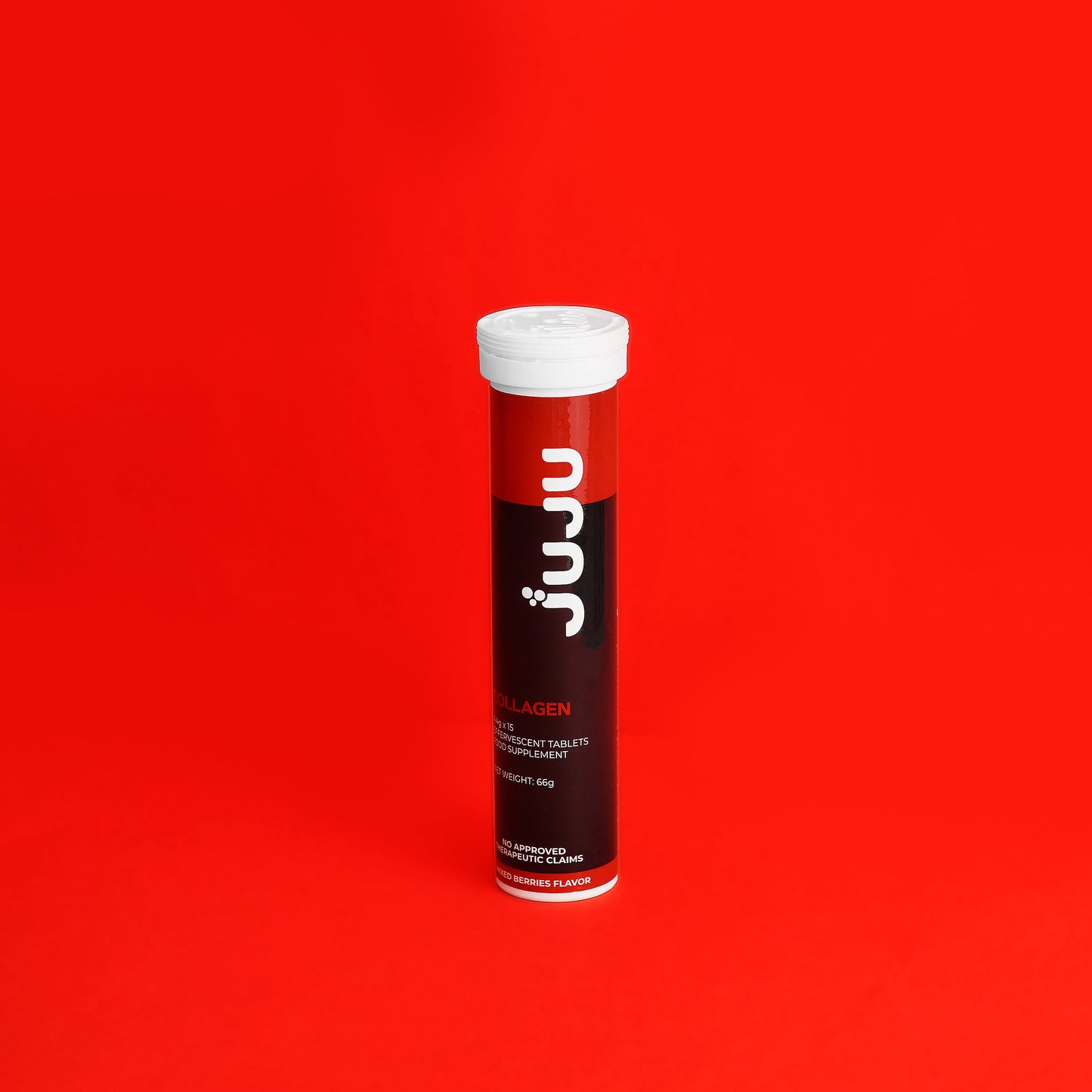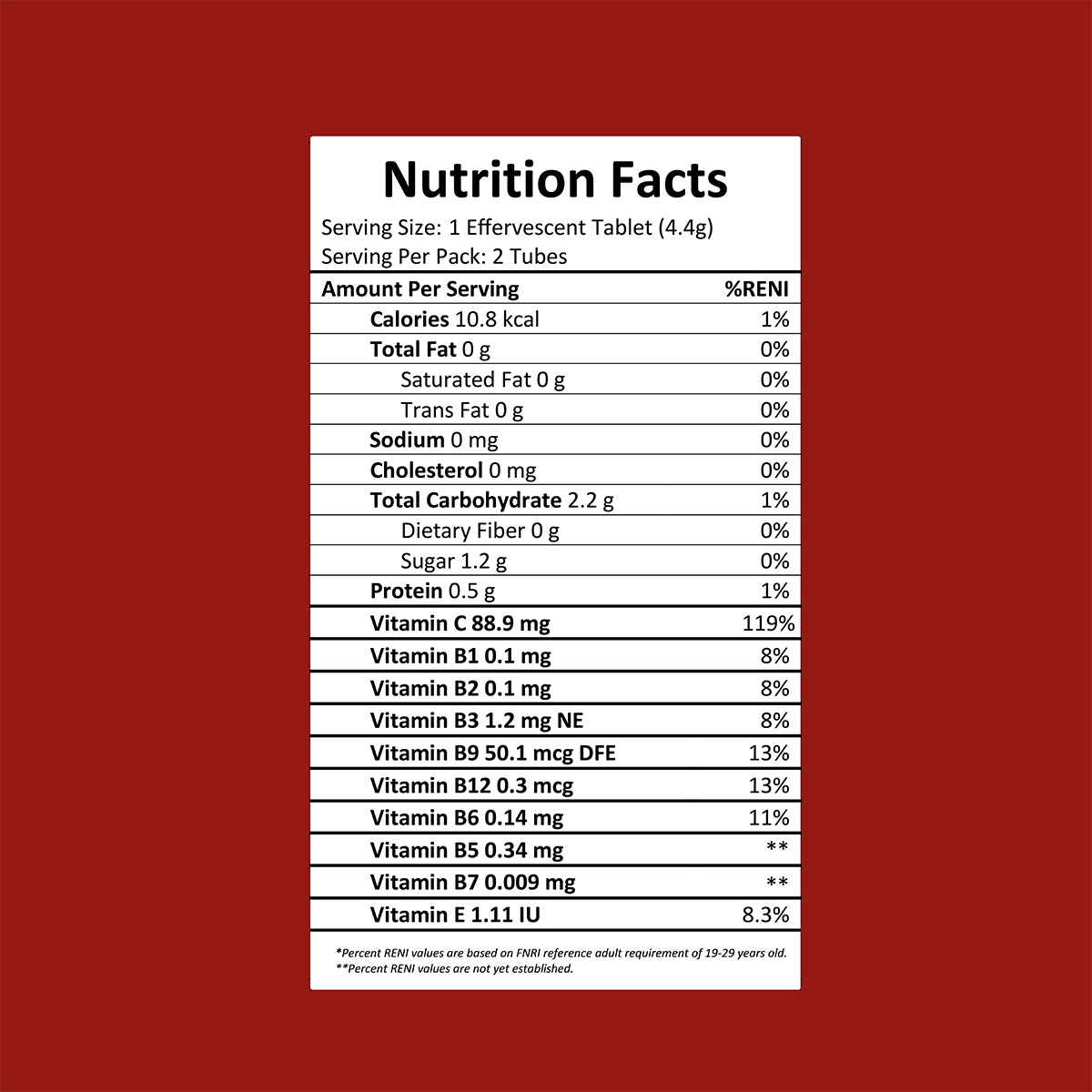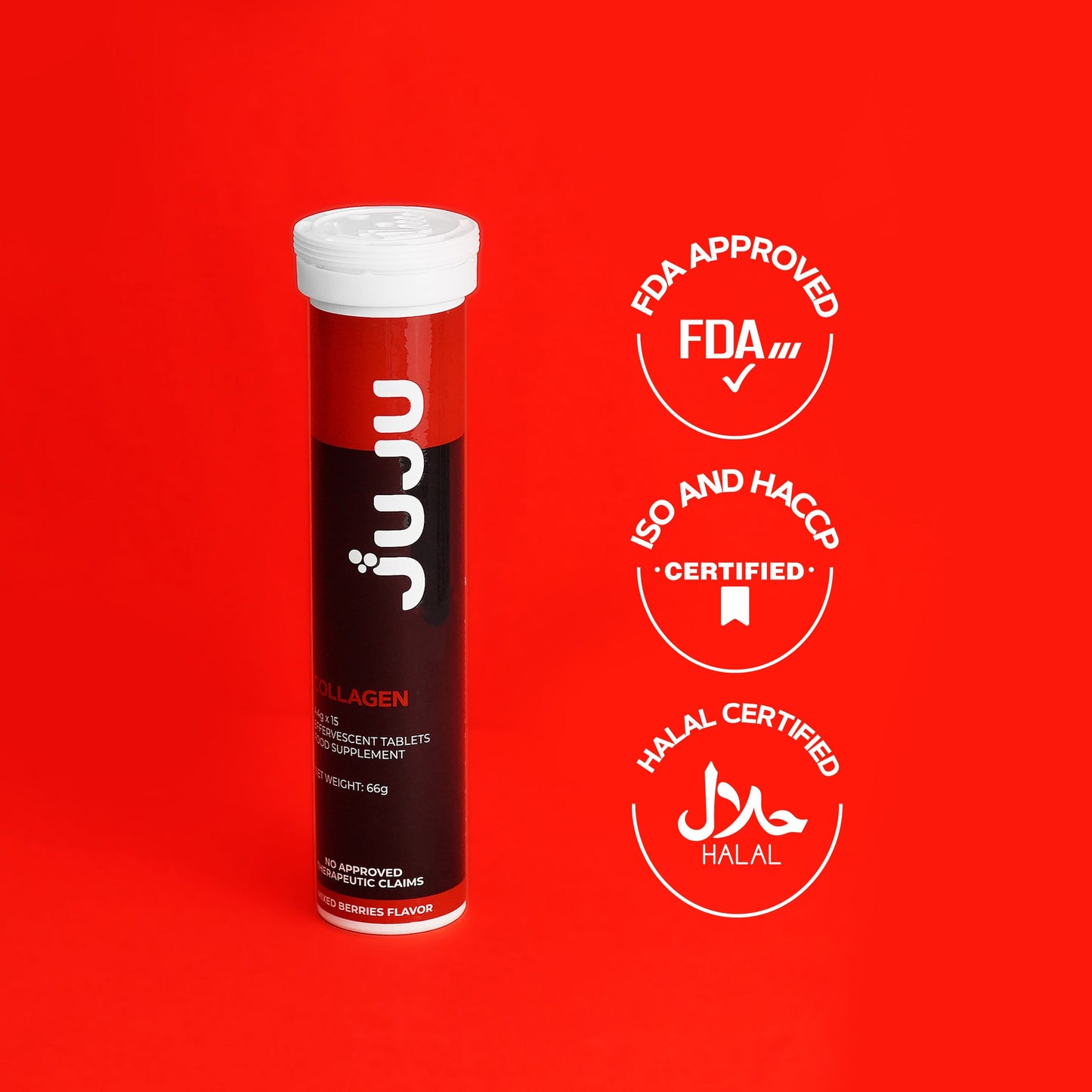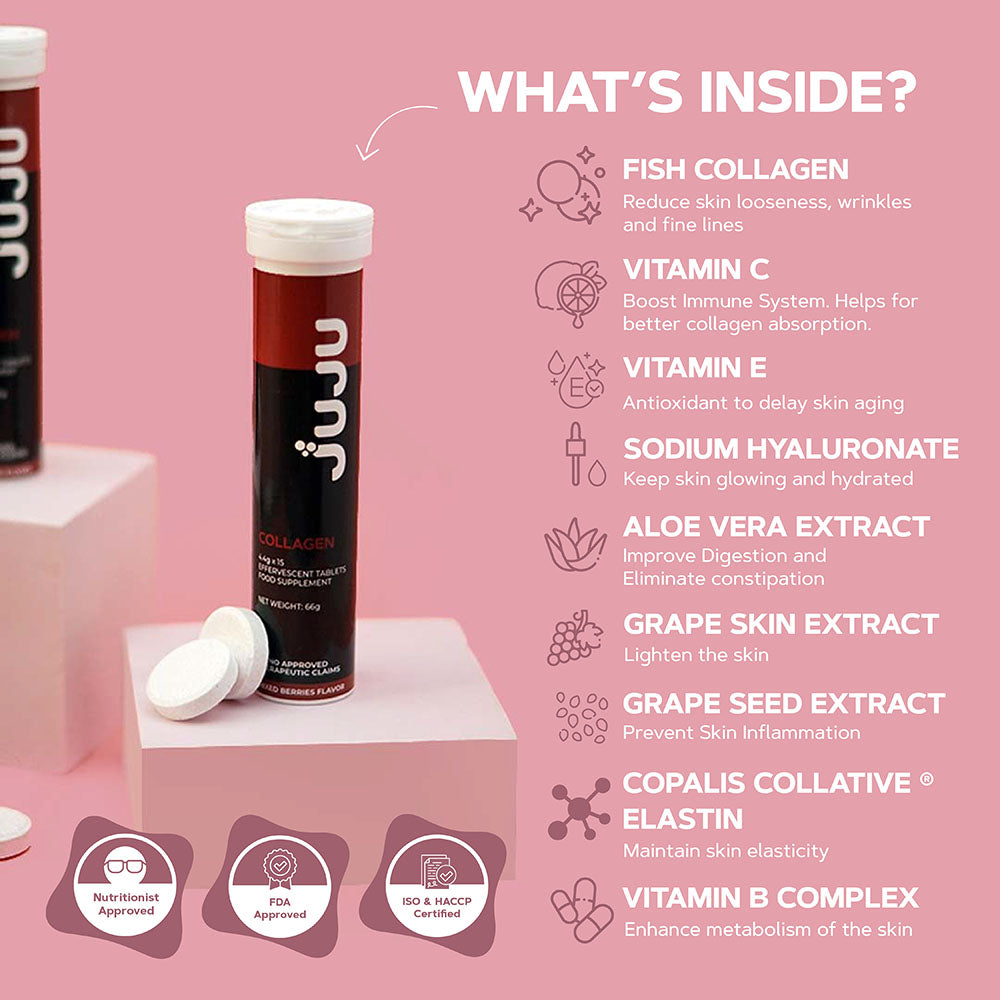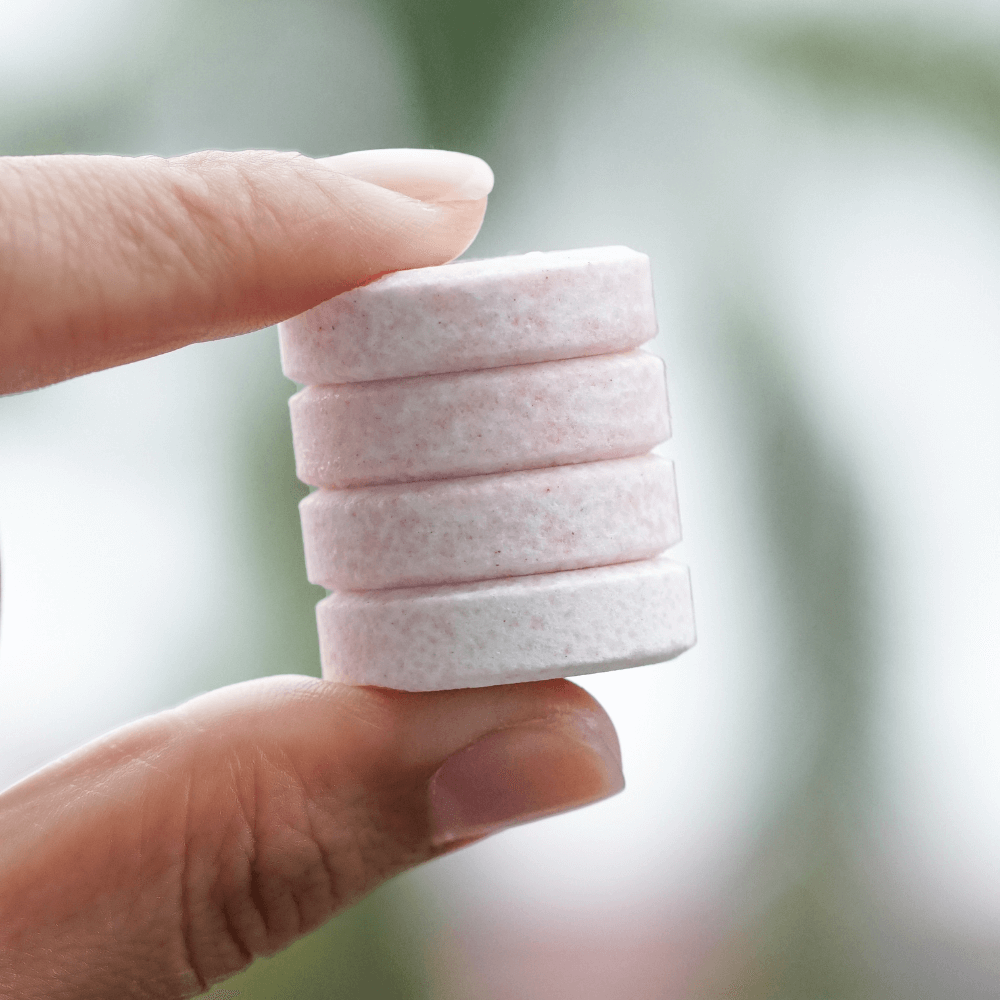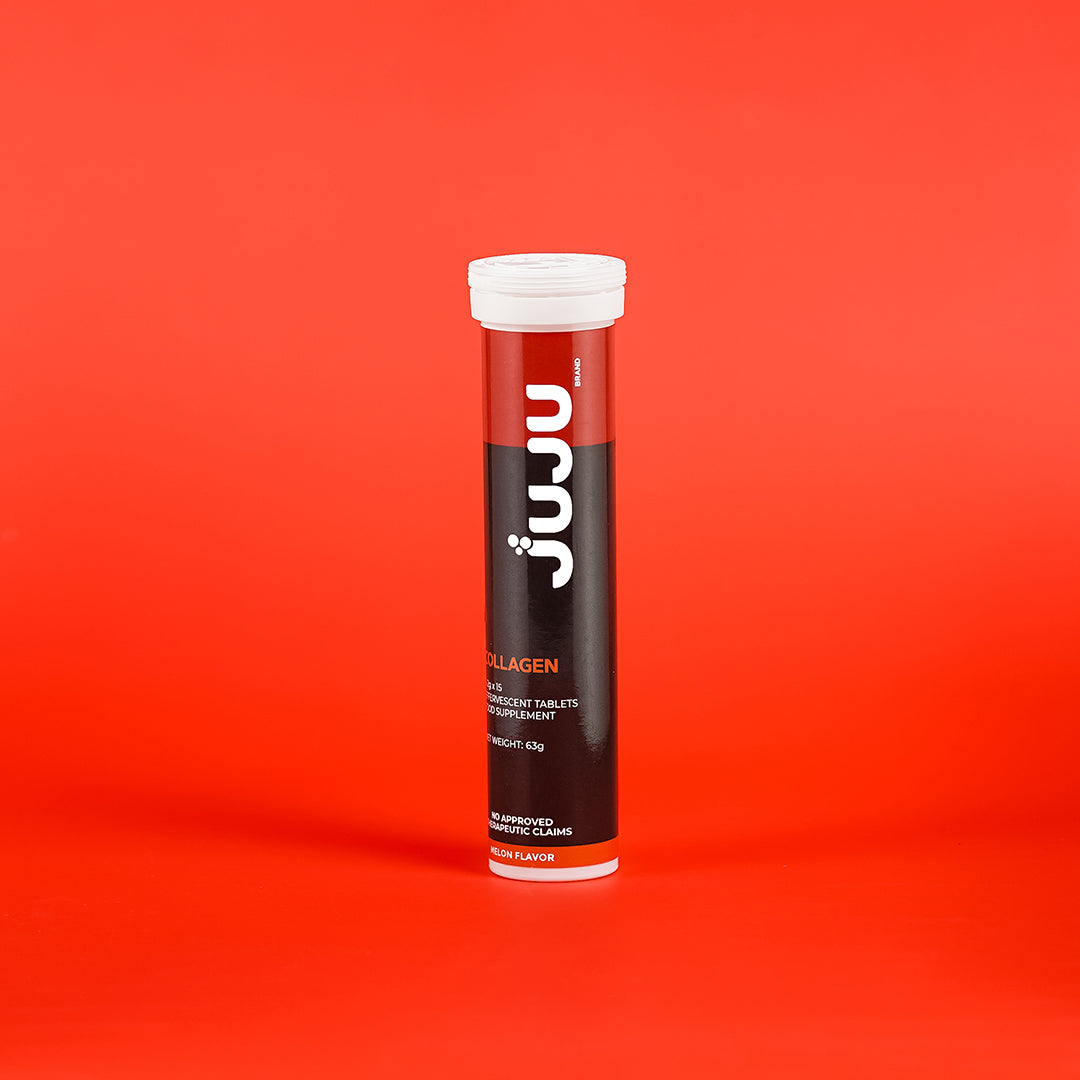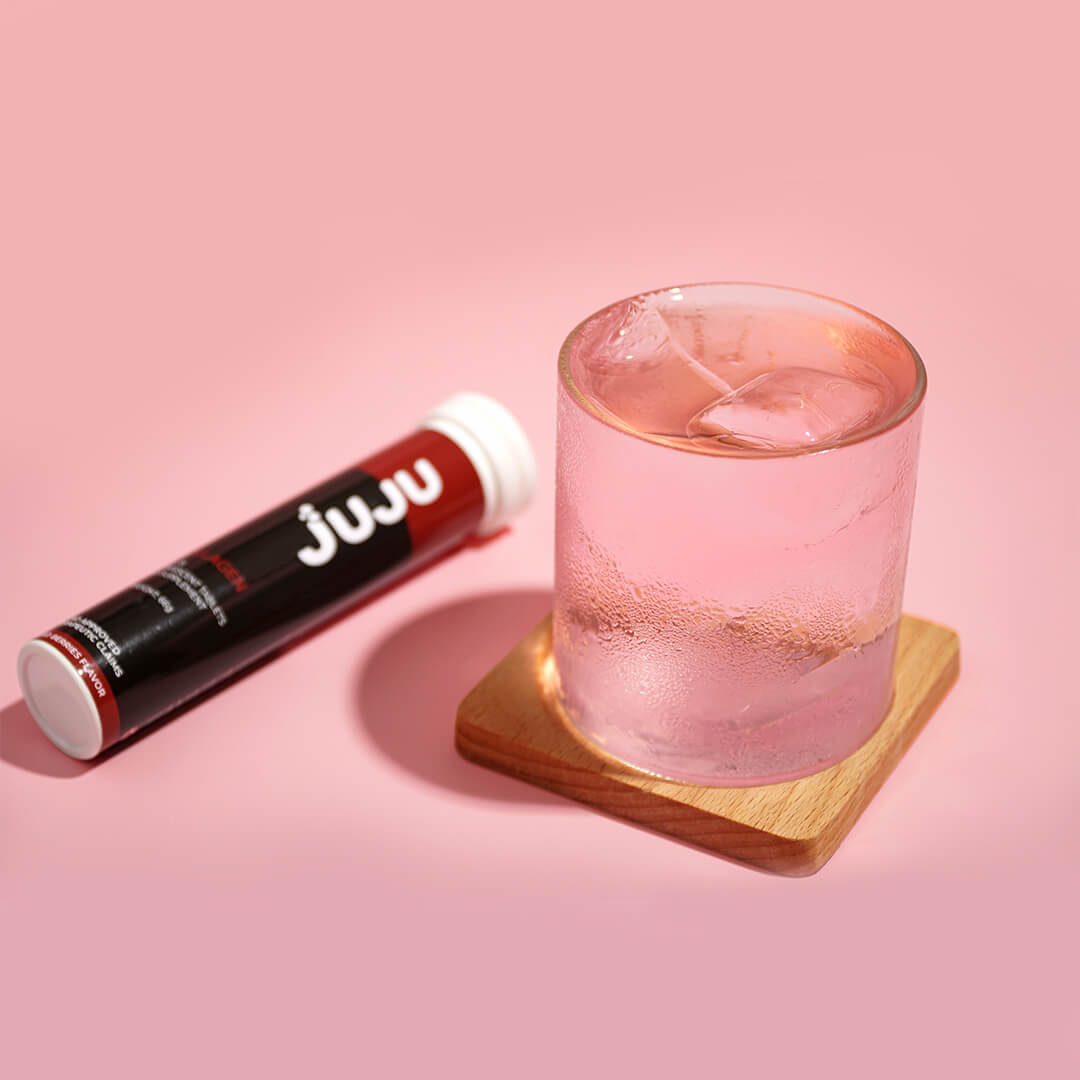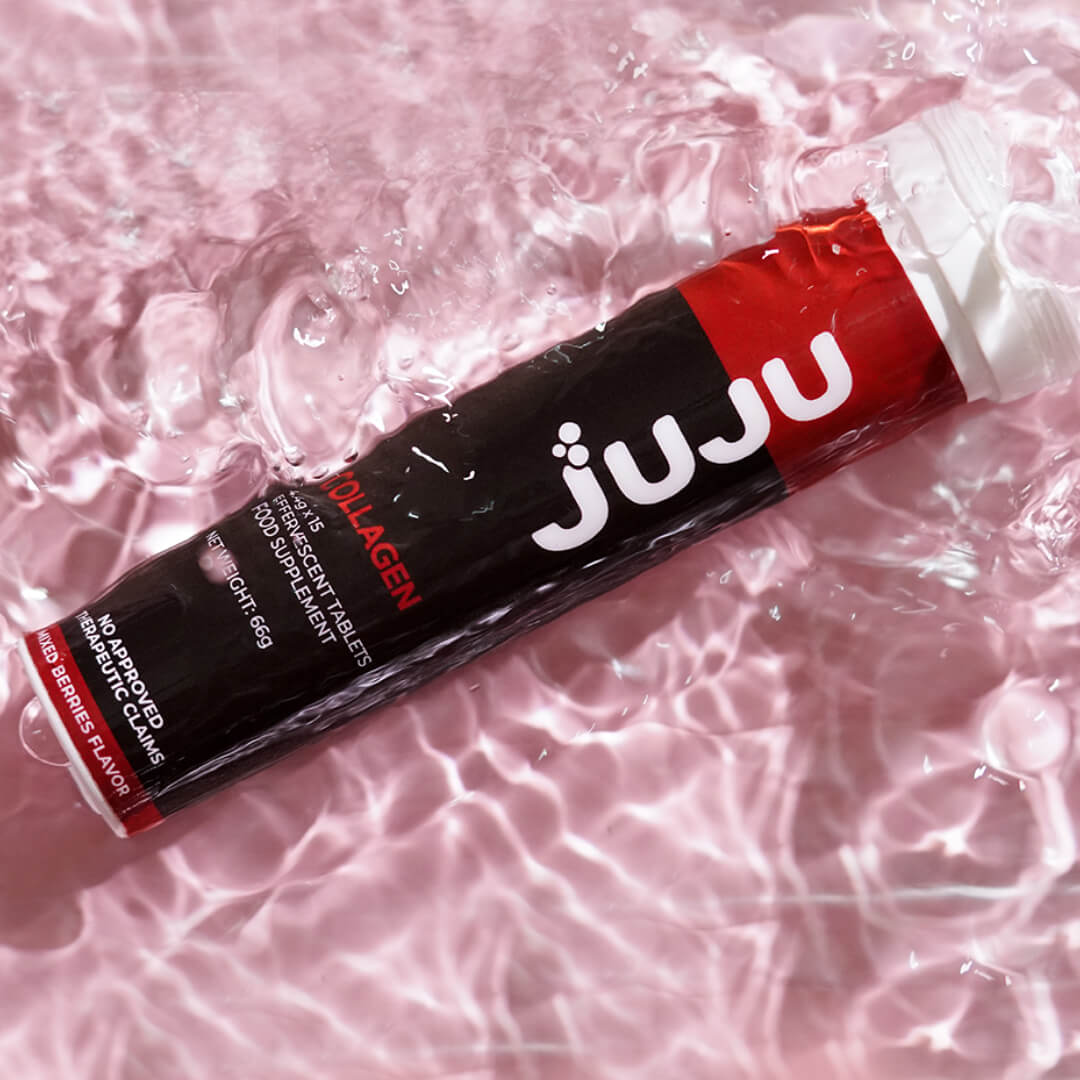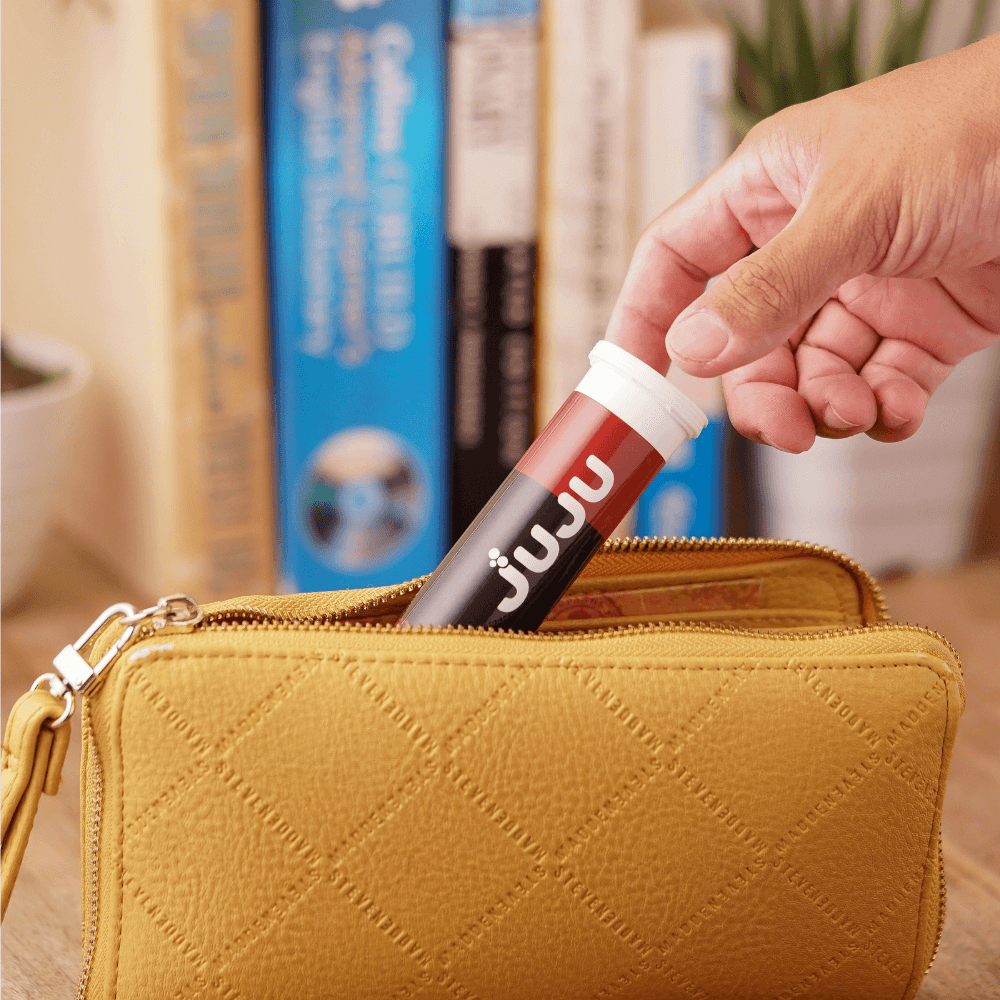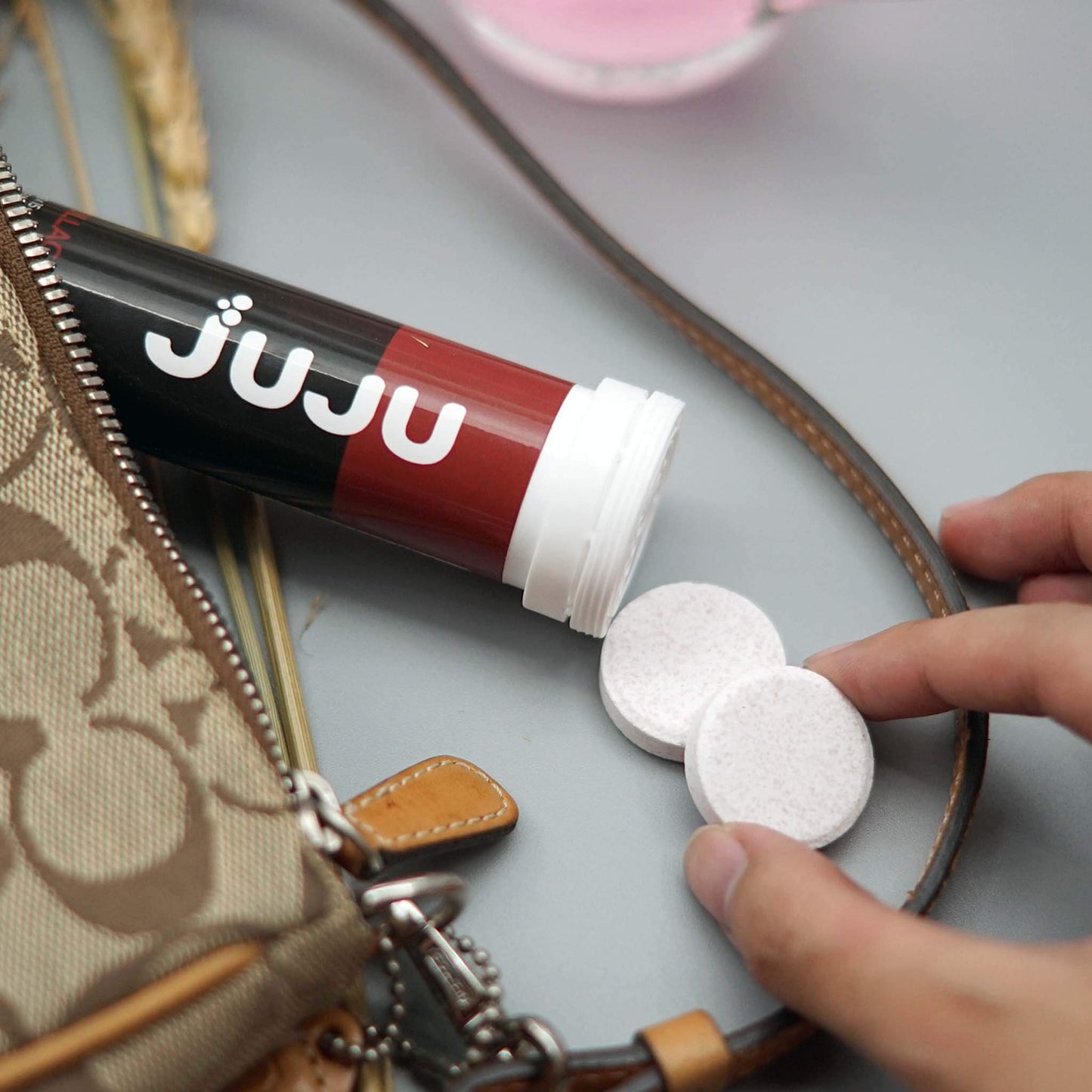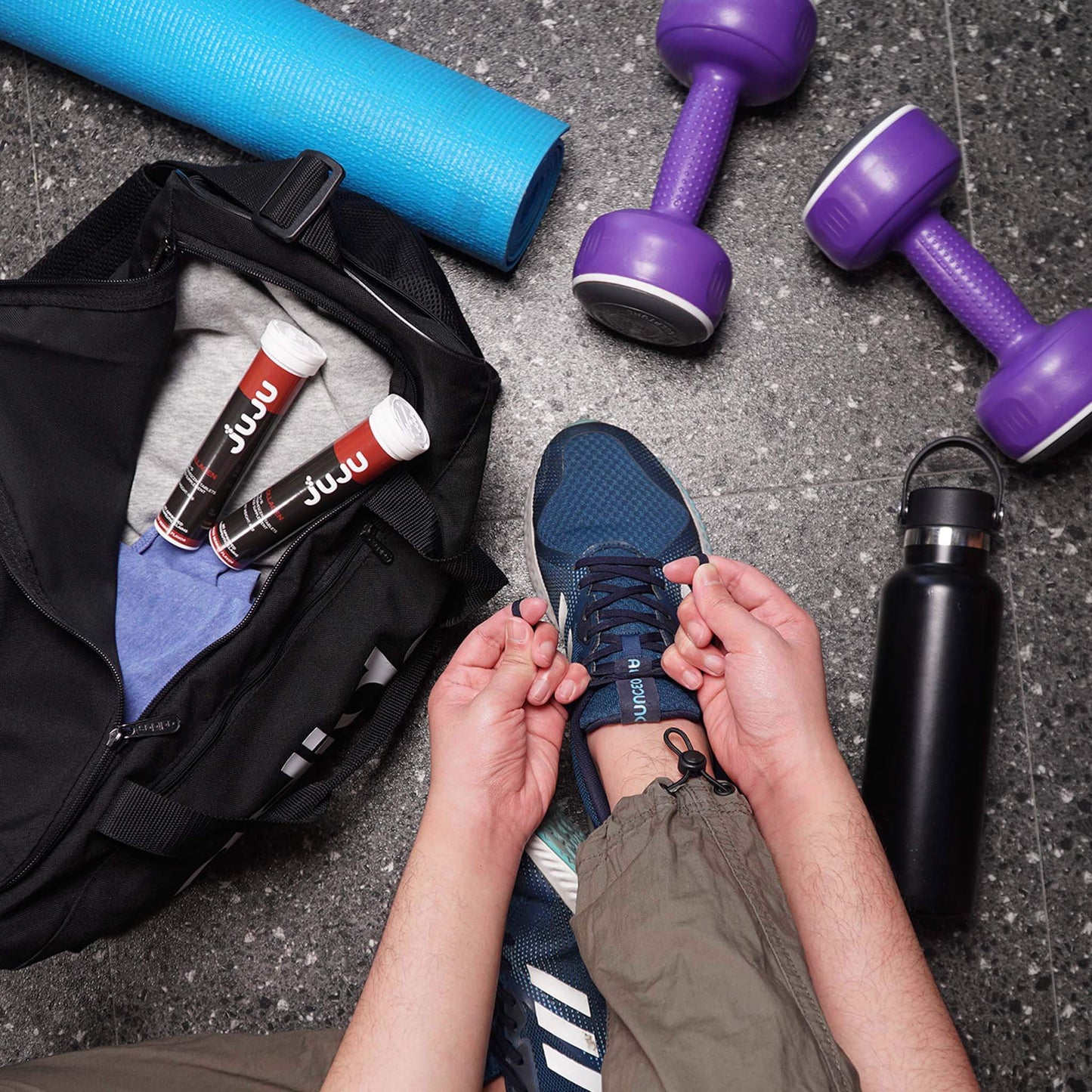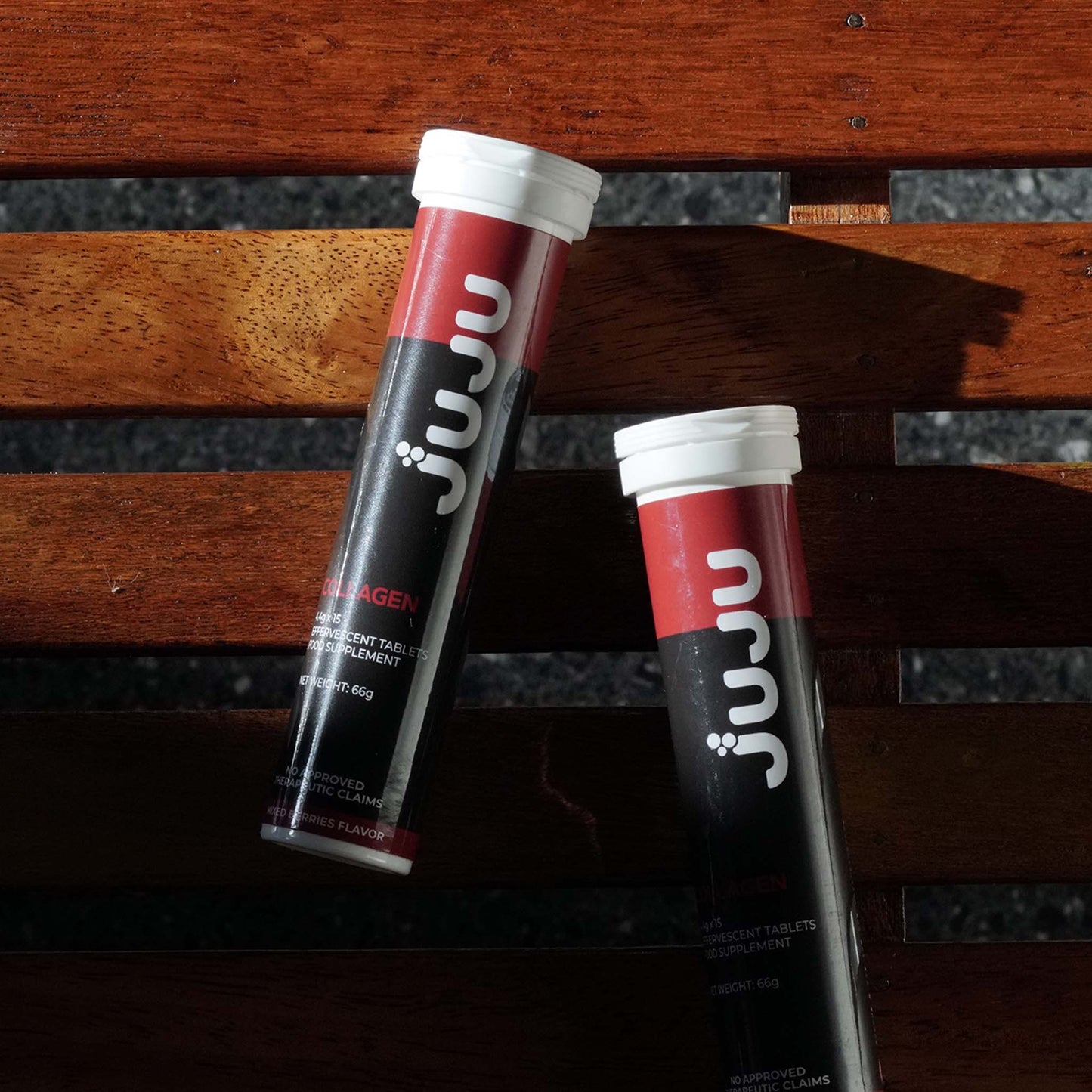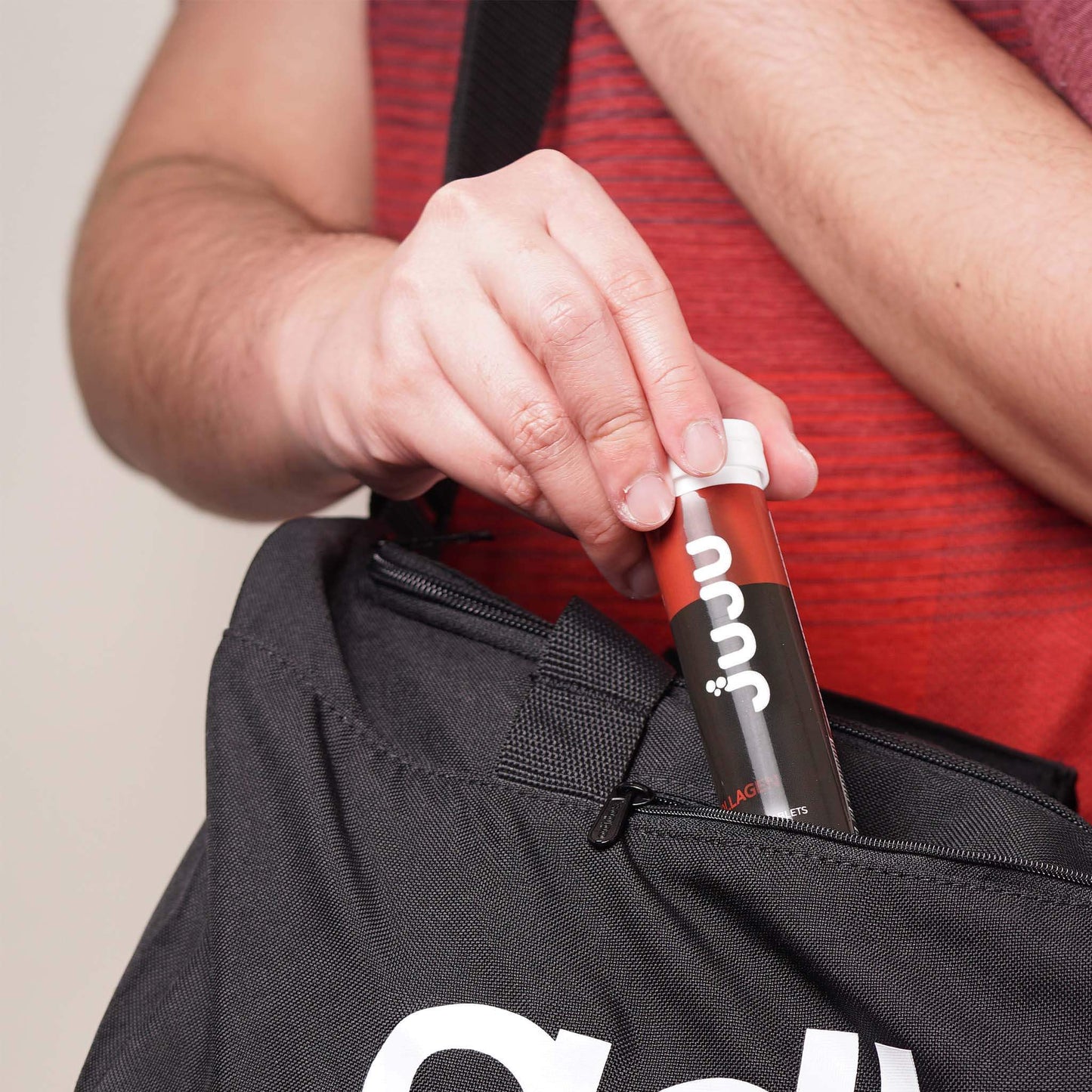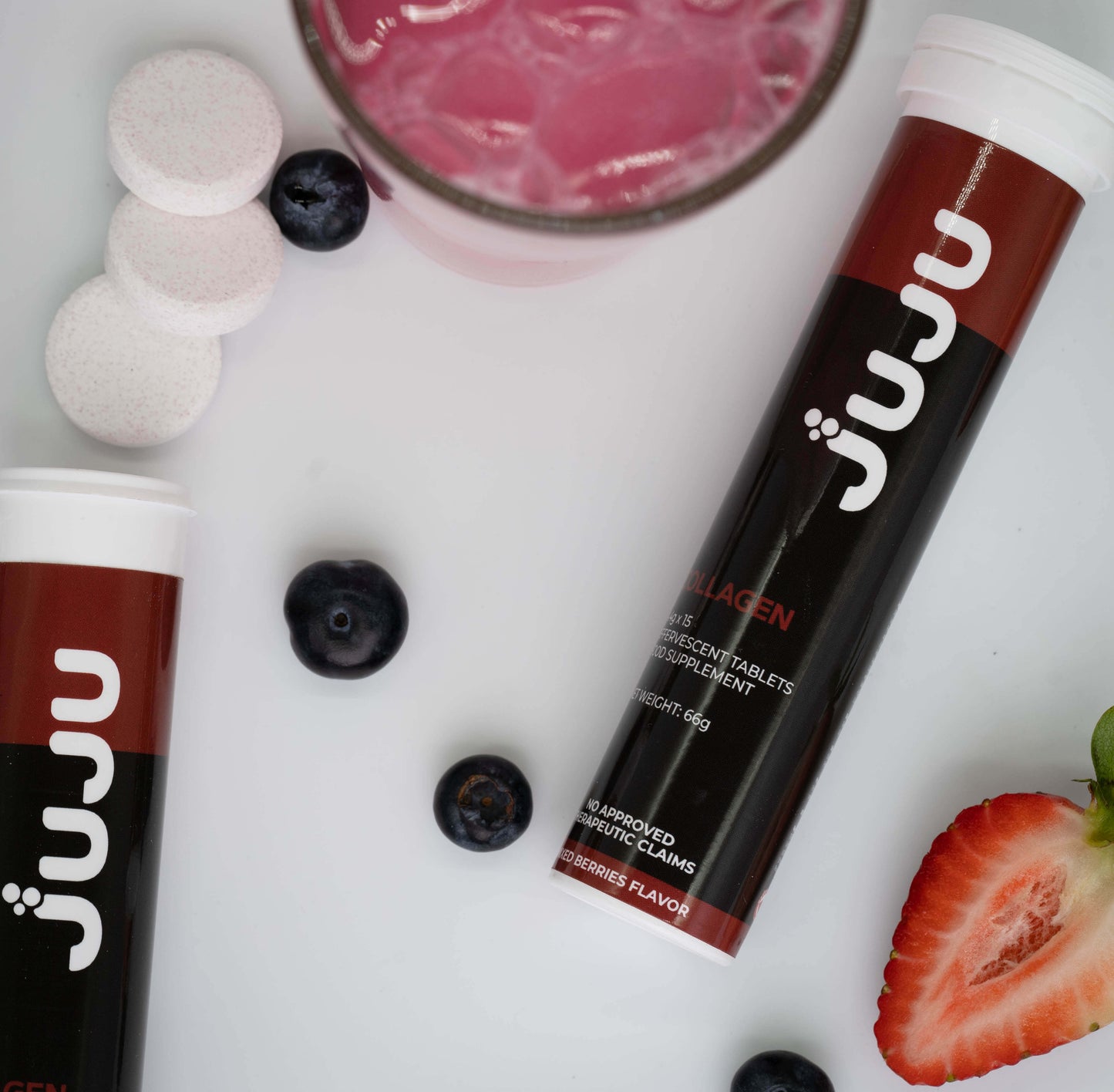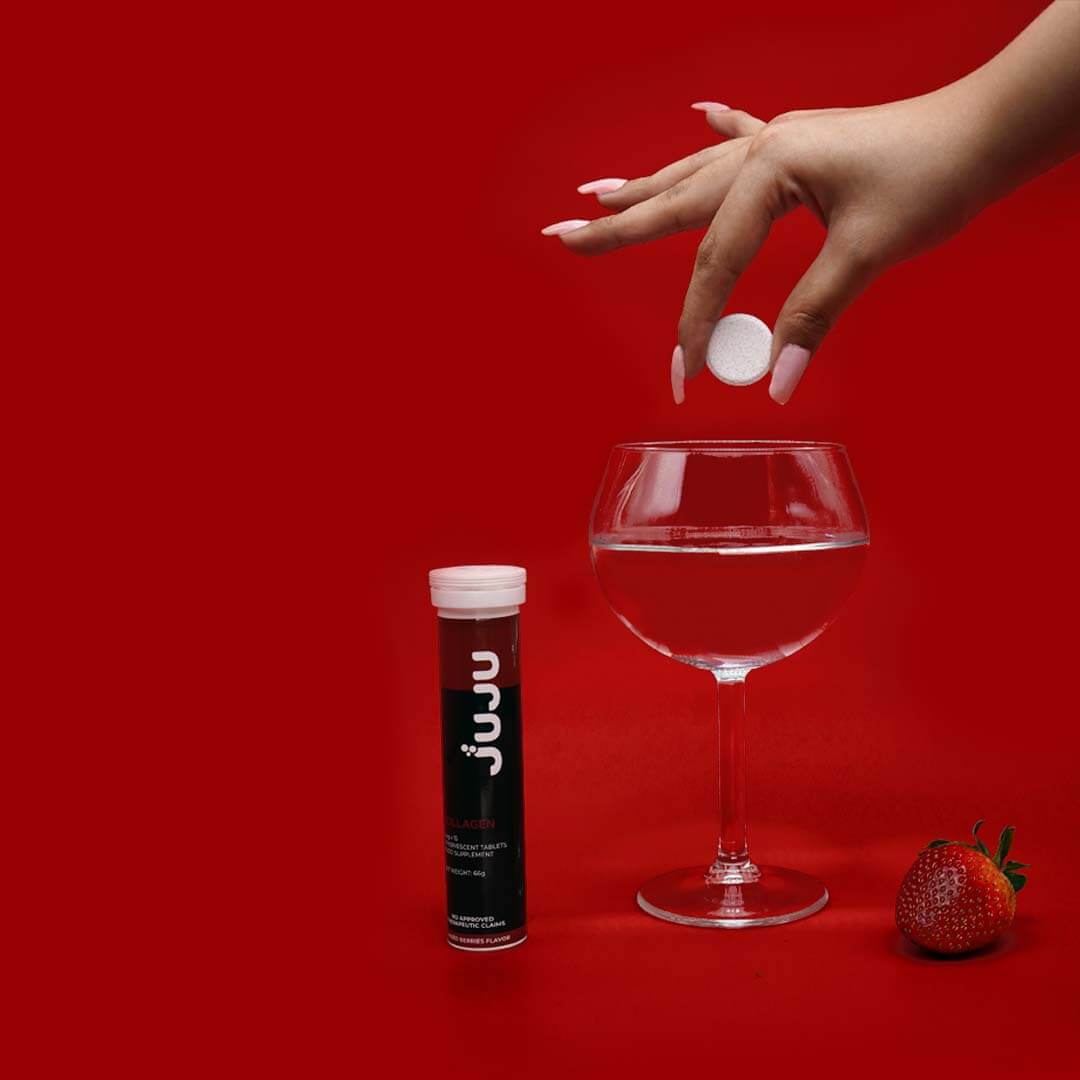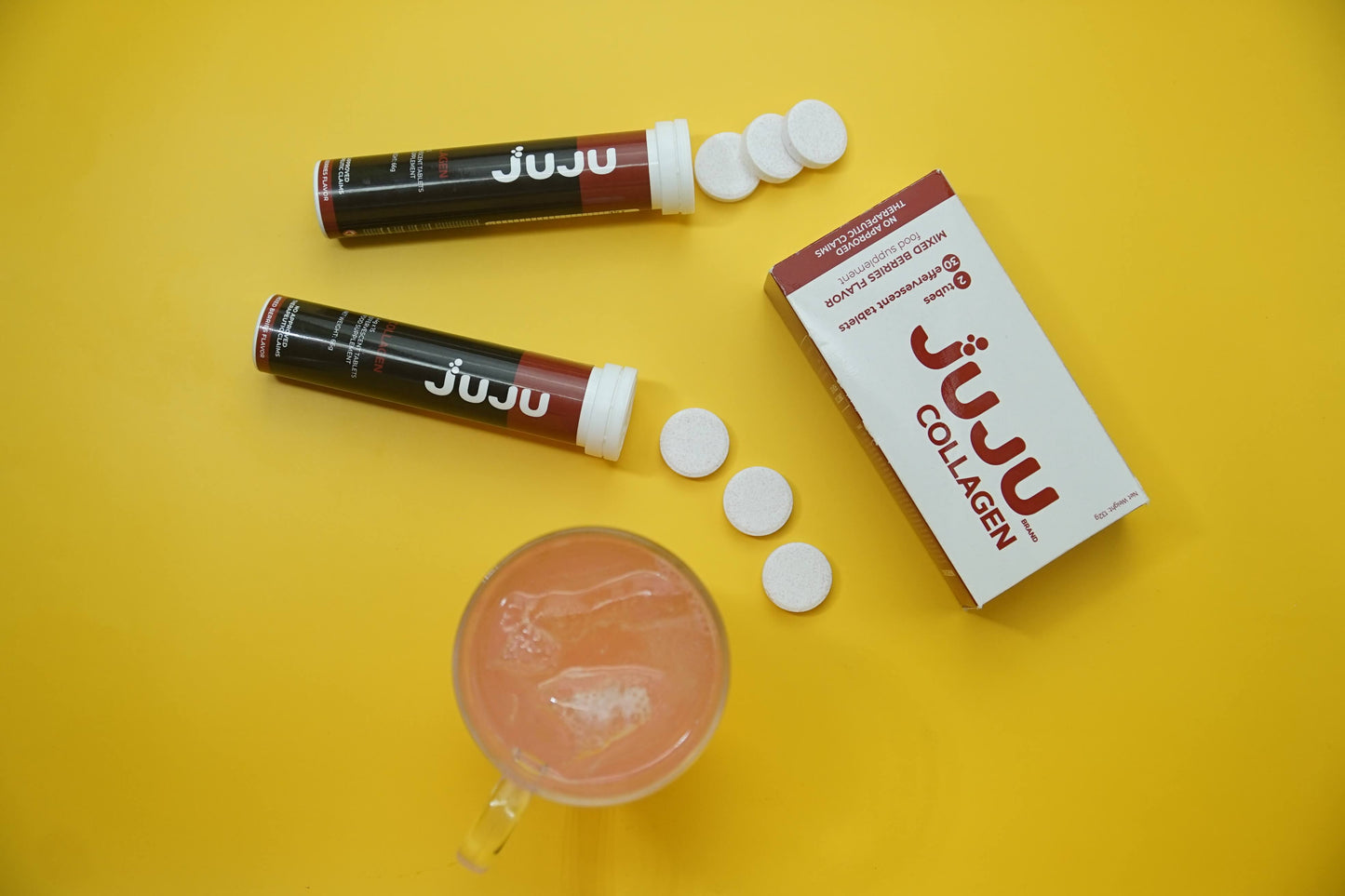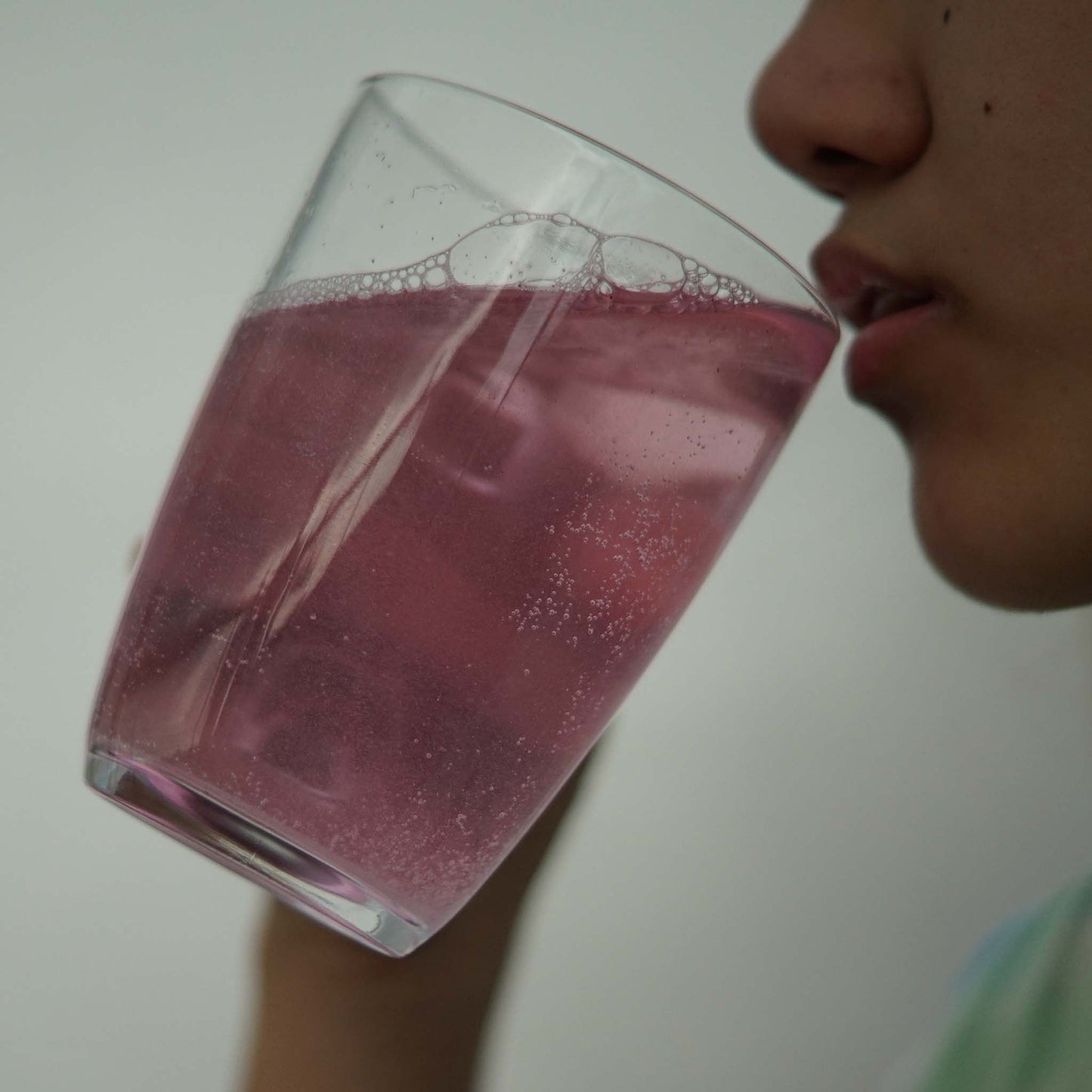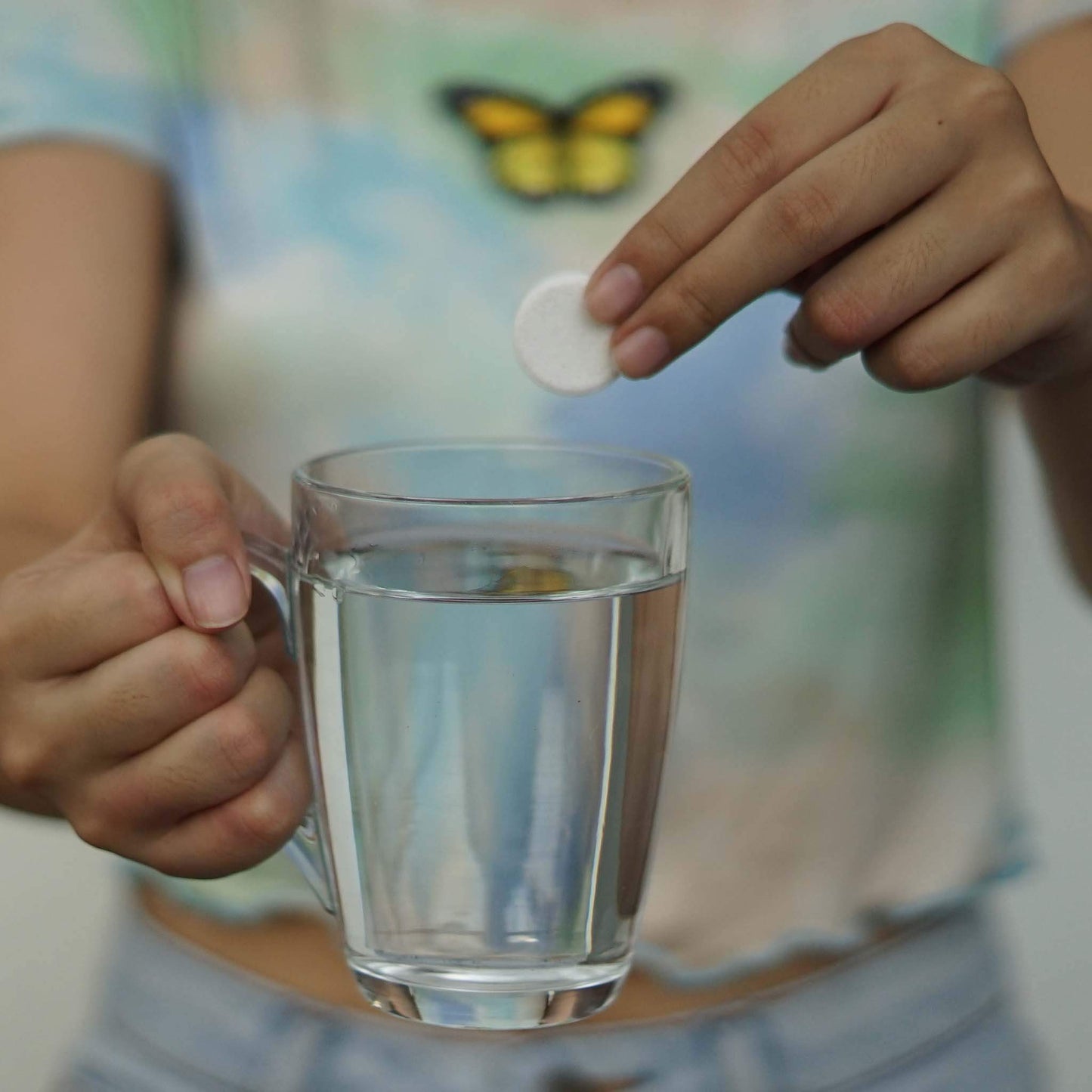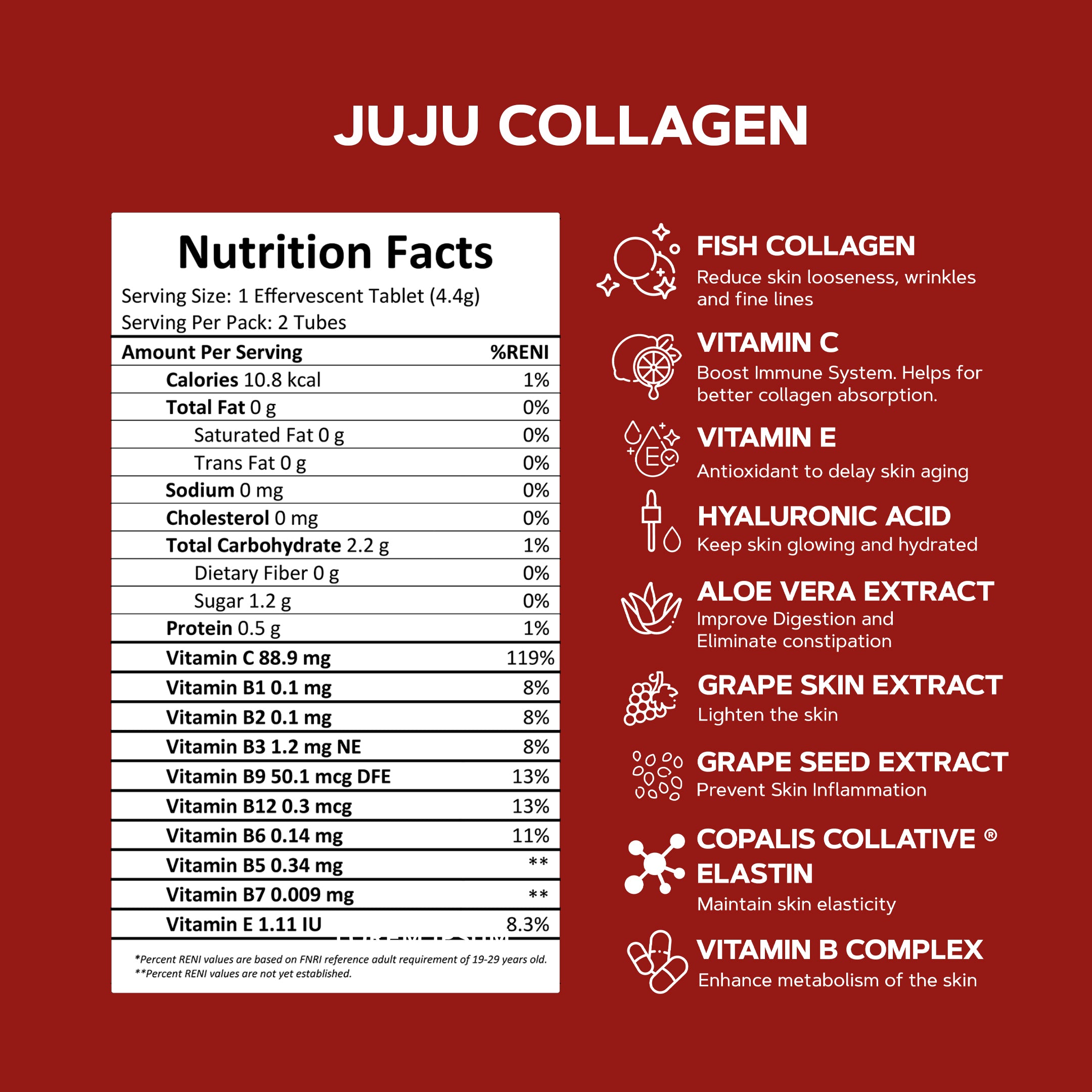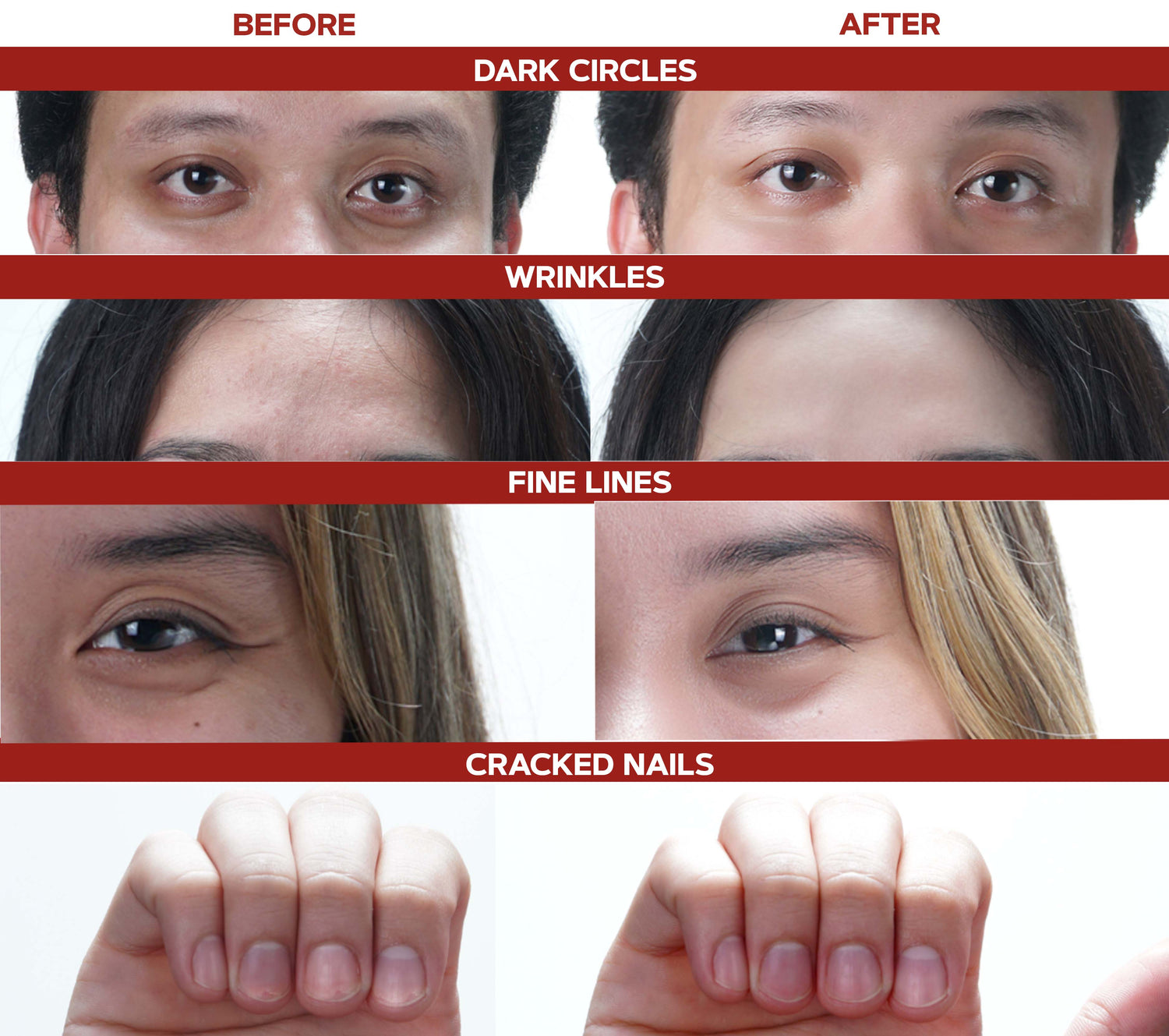 LESS WRINKLES AND FINE LINES
Smoother, softer, firmer skin made possible with our patented Fish Collagen and Elastin.

REPAIR AND PROTECT
With Vitamin C and E to repair damage and protect the skin from harmful UV rays.

HEALTHIER HAIR AND STRONGER NAILS
Less hair fall and less nail breakage.

GLOWING, YOUNGER-LOOKING SKIN
With Sodium Hyaluronate to hydrate the skin and keep you looking fresh and glowing.
ONE JUJU BOX LASTS 2-4 WEEKS
SEE AMAZING VISIBLE RESULTS LIKE THESE
NUTRITIONIST-APPROVED INGREDIENTS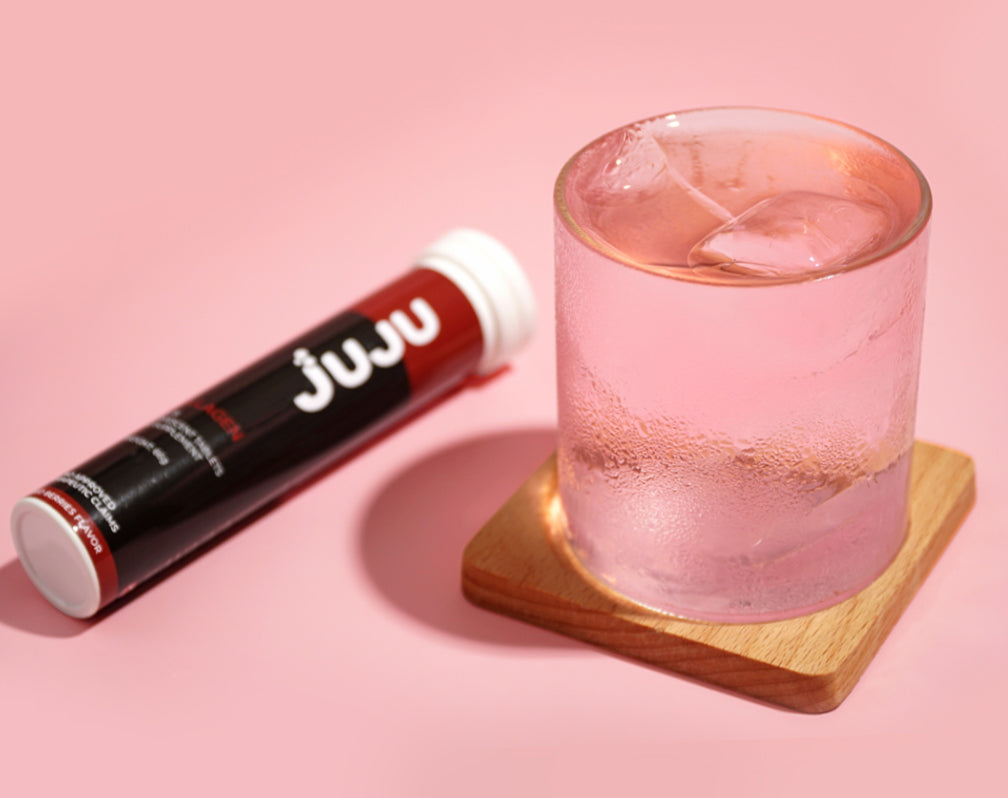 FISH COLLAGEN

Reduces saggy skin, wrinkles, and fine lines.
COPALIS COLLATIVE ELASTIN

Maintains the skin's elasticity.
ALOE VERA EXTRACT

Improves digestion and eliminates constipation.
GRAPE SEED EXTRACT

Prevents skin inflammation.
VITAMIN B COMPLEX

Enhances the skin's metabolism.
VITAMIN C

Boosts the immune system and helps with better collagen absorption.
SODIUM HYALURONATE

Keeps skin glowing and hydrated.
GET THE JUJU GLOW TODAY
Regular price

Php1,199.00

Regular price

Php1,748.00

Sale price

Php1,199.00

Unit price

per

Regular price

Php2,299.00

Regular price

Php2,874.00

Sale price

Php2,299.00

Unit price

per

Regular price

Php3,399.00

Regular price

Php4,249.00

Sale price

Php3,399.00

Unit price

per
EXPERIENCE THE JUJU GLOW IN 3 EASY STEPS
STEP 1: DROP

Get a glass of water and drop one JUJU tablet

STEP 2: FIZZ

Watch the tiny bubbles and wait for it to melt. Don't worry, it won't take long!

STEP 3: DRINK

Once it stops bubbling, it's time to enjoy your fizzy healthy drink.
Jose Guanzon

Wala po akong skincare routine. JUJU Collagen lang! Sa mga nagtatanong kung anong skincare routine ko, wala po akong skincare routine. Nainom lang ako ng @jujucollagenph everyday

@drajamiemasangya

"I tried 2 to 3 types of collagen, so lahat sila is in powder form. Kailangan mo pa siya iscoop so medyo messy siya."

"And first time kong naka-try ng effervescent tablet and super natuwa ako kasi less hassle siya, unlike yung mga ibang collagen na na-try ko. Sobrang sarap niya!"

David

"Keeping my skin healthy from the inside!"

Dezzen

"Nakaka-glow and tighten ng skin! Napakasarap" 💯

JOHN PAUL

"Thank you JUJU for taking care of my skin"

Lester

"Aging healthier and looking younger!"

Loyd

"Level up your skincare game with Juju Collagen"

Miggy

"Para iwas haggard at palaging fresh"

Norman

"Glowing Everyday! Thanks JUJU Collagen!"

Panky

"JUJU gives me that youthful glow."

Patrick

"Healthy skin, hair and nails achieved!"

Shua

"Helps my skin glow, reduces fine lines "

Szean

"Healthy and hydrated skin!!"

Ted

"Masarap na, nakakafresh pa!"

Vrix

"I'm in love with this collagen!"
OTHER COLLAGEN SUPPLEMENTS
JUJU COLLAGEN
Hassle-free preparation -- DROP, FIZZ, & DRINK

Easy to drink

Convenient to carry around

No weird smell

Refreshing mixed berries flavor

Fast nutrient absorption

Increased water intake
Frequently Asked Questions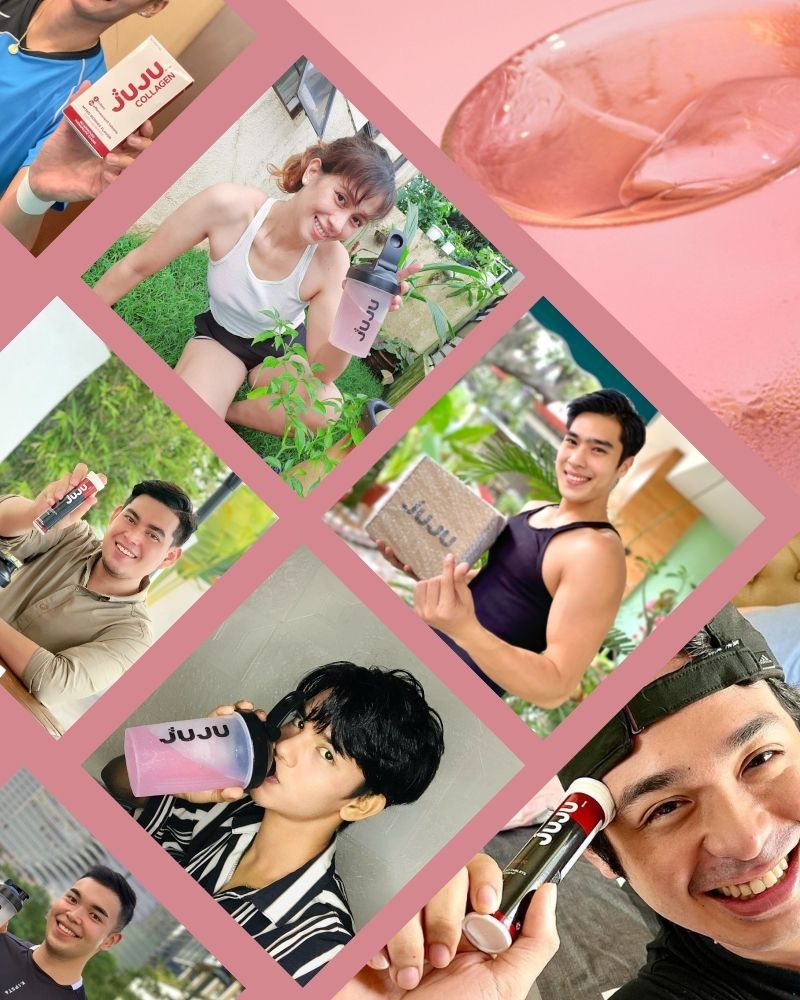 WHAT IS JUJU COLLAGEN?

Juju Collagen is a unique effervescent tablet, containing 500 MG of Patented Fish Collagen that promotes healthy, radiant and younger looking skin formulated with hydrolyzed Collagen Peptide for better absorption.
WHAT ARE THE NUTRITIONAL FACTS AND INGREDIENTS FOR JUJU COLLAGEN?

JUJU Collagen contains active ingredients such as Patented Fish Collagen, Vitamins C & E, Vitamin B, Elastin, Sodium Hyaluronic Acid, Grape Seed Extract & Aloe Vera Extract. See nutritional facts here.
HOW MANY TABLETS OF JUJU CAN I CONSUME EVERYDAY?

We recommend using 1-2 tablets a day, depending on your needs.
WHEN WILL I SEE THE RESULTS?

You'll start to see the results after your first box of JUJU Collagen. For best and long lasting results, we recommend you to continue taking it for 3 months and make it a part of your daily nutrition.
IS THIS FREE SHIPPING?

FREE Shipping is automatically applied if you purchase 1 box or more. Otherwise, the standard shipping cost is P100.
HOW LONG DOES IT TAKE FOR MY ORDER TO BE DELIVERED?

We process your orders within 24-48 hours. You will receive your JUJU package in 2-5 days if you're in Metro Manila, 5-7 days if you're in Visayas, and more than 7 days if you're in Mindanao. Please note that we do not process orders on weekends and holidays.
SOMETHING'S WRONG WITH MY ORDER. WHAT SHOULD I DO?

Feel free to email hello@jujucollagen.com with any questions, comments, or concerns about your order or the product.
I'M A MALE. CAN I TAKE COLLAGEN?

Yes! JUJU Collagen is formulated for both men and women who want to have healthier skin, hair, and nails.
ARE THERE ANY SIDE EFFECTS?

JUJU Collagen is a food supplement that showed NO major side effects during research.
IS JUJU SAFE FOR CHILDREN, PREGNANT AND LACTATING WOMEN?

Recommended for adults only. Not intended for children, pregnant and lactating women. Consult your physician prior to use.
IS JUJU COLLAGEN SAFE FOR DIABETICS?

JUJU Collagen contains very minimal amounts of carbs and sugar. However, we don't recommend it to people who have uncontrolled diabetics. Please consult with your physician for any additional questions or concerns.
WHAT ARE THE TINY BEADS ENCLOSED IN THE CAP?

The tiny beads are made up of silicon dioxide that help prevent moisture buildup within the tube. This is safe and non-toxic.
IS JUJU COLLAGEN SAFE FOR THOSE TAKING MAINTENANCE MEDICINE?

Yes, it's safe. Since JUJU Collagen is a food supplement, it contains nutrients that are beneficial to your body. We recommend drinking it 1-2 hours after your medication.
WHEN IS THE BEST TIME TO TAKE JUJU COLLAGEN?

It can be taken any time of the day. However, for best results we recommend drinking it before meals for the collagen to be fully absorbed by your body.